51+ Reassurance Quotes to Bring Peace to Your Heart
In our journey through life, we often encounter moments of uncertainty and doubt that can weigh heavily on our hearts. During such times, finding reassurance and peace becomes essential. With this collection of heartfelt reassurance quotes, we aim to provide a soothing balm for troubled souls.
These carefully curated reassurance in relationship quotes, sourced from various philosophers, authors, and thinkers, are intended to inspire hope, restore faith, and bring tranquility to your heart.
Whether you seek solace in moments of distress or simply wish to embrace the beauty of positivity, let these quotes serve as a guiding light, reminding you that amidst life's challenges, serenity can always be found.
What is relationship reassurance?
Relationship reassurance is when you make your partner or friend feel safe and sure about your feelings and commitment to them. It's like giving them a big hug or holding their hand when they're feeling scared or unsure.
You might say sweet things that show you care about them, and you listen to their worries without judging them.
Reassurance is all about being there for the other person and letting them know that you won't leave them or stop caring, no matter what happens. It's like having a special secret code that says, "I'm here for you, no matter what!
51+ reassurance quotes to bring peace to your heart
Difficult times can weigh heavily on our hearts. This collection of some heartfelt reassurance quotes aims to provide a soothing balm for troubled souls.
Divided into various categories, these quotes offer a sense of comfort, hope, and encouragement, reminding you that peace can always be found, even in the face of stress, anxiety, and difficult days.
Reassurance quotes to relieve stress
Amidst life's burdens, find solace in these quotes about reassurance. Let these reassuring quotes alleviate stress and remind you of your resilience and inner strength.
The greatest weapon against stress is our ability to choose one thought over another." – William James

Do not anticipate trouble or worry about what may never happen. Keep in the sunlight." – Benjamin Franklin

Worry does not empty tomorrow of its sorrow. It empties today of its strength." – Corrie ten Boom

Nothing is permanent in this wicked world, not even our troubles." – Charlie Chaplin

Every tomorrow has two handles. We can take hold of it with the handle of anxiety or the handle of faith." – Henry Ward Beecher

Stress is caused by being 'here' but wanting to be 'there'." – Eckhart Tolle

Breath is the power behind all things… I breathe in and know that good things will happen." – Tao Porchon-Lynch

The time to relax is when you don't have time for it." – Sydney J. Harris

In times of great stress or adversity, it's always best to keep busy, to plow your anger and your energy into something positive." – Lee Iacocca

Within you, there is a stillness and a sanctuary to which you can retreat at any time and be yourself." – Hermann Hesse
Best reassurance quotes to comfort you
Seek comfort in these words during challenging times. Embrace the wisdom that will soothe your soul and bring tranquility to your heart.
"When it feels like the world is ending, remember that there will still be sunsets and new beginnings." – Unknown

"The only way out of the labyrinth of suffering is to forgive." – John Green

"Hardships often prepare ordinary people for an extraordinary destiny." – C.S. Lewis

"The greatest glory in living lies not in never falling, but in rising every time we fall." – Nelson Mandela

"The present moment is filled with joy and happiness. If you are attentive, you will see it." – Thich Nhat Hanh

"This too shall pass." – Persian Proverb

"Everything will be okay in the end. If it's not okay, it's not the end." – John Lennon

"Courage doesn't always roar. Sometimes courage is the little voice at the end of the day that says I'll try again tomorrow." – Mary Anne Radmacher

"Life is 10% what happens to us and 90% how we react to it." – Charles R. Swindoll

"Sometimes the bad things that happen in our lives put us directly on the path to the best things that will ever happen to us." – Unknown
Uplifting reassuring quotes to cope up on difficult days
When days seem dark, these uplifting quotes will be your beacon of hope. Embrace them to rise above adversity and find strength.
"Believe you can, and you're halfway there." – Theodore Roosevelt

"In all the world, there is no heart for me like yours. In all the world, there is no love for you like mine." – Maya Angelou

"When you come to the end of your rope, tie a knot and hang on." – Franklin D. Roosevelt

"You were given this life because you are strong enough to live it." – Unknown

"Difficulties in life are intended to make us better, not bitter." – Dan Reeves

"Don't be pushed around by the fears in your mind. Be led by the dreams in your heart." – Roy T. Bennett

"It is during our darkest moments that we must focus to see the light." – Aristotle Onassis

"I can't change the direction of the wind, but I can adjust my sails to always reach my destination." – Jimmy Dean

"Keep your face always toward the sunshine, and shadows will fall behind you." – Walt Whitman

"You are never too old to set another goal or to dream a new dream." – C.S. Lewis
Positive reassuring words to give you hope
Let these words ignite hope within you. Even in the darkest moments, these quotes will remind you that the sun will rise again.
"Hope is being able to see that there is light despite all of the darkness." – Desmond Tutu

"Even the darkest night will end, and the sun will rise." – Victor Hugo

"We must accept finite disappointment but never lose infinite hope." – Martin Luther King Jr.

"Where there is hope, there is faith. Where there is faith, miracles happen." – Unknown

"Hope is the thing with feathers that perches in the soul and sings the tune without the words and never stops at all." – Emily Dickinson

"Hope is like the sun, which, as we journey toward it, casts the shadow of our burden behind us." – Samuel Smiles

"Hope begins in the dark, the stubborn hope that if you just show up and try to do the right thing, the dawn will come." – Anne Lamott

"Your present circumstances don't determine where you can go; they merely determine where you start." – Nido Qubein

"The road that is built in hope is more pleasant to the traveler than the road built in despair, even though they both lead to the same destination." – Marion Zimmer Bradley

"Never lose hope. Storms make people stronger and never last forever." – Roy T. Bennett

"This is what you're going through, not who you are." – Unknown
Heartfelt reassurance quotes to encourage your love
Cherish the power of love with these reassuring love quotes for him and her. These reassurance quotes for relationships will inspire you to nurture and celebrate the bond you share.
"Love is not consolation. It is light." – Friedrich Nietzsche

"Love will find a way through paths where wolves fear to prey." – Lord Byron

"To love and be loved is to feel the sun from both sides." – David Viscott

"I saw that you were perfect, and so I loved you. Then I saw that you were not perfect, and I loved you even more." – Angelita Lim

"Love is the bridge between two hearts." – Unknown

"Love does not consist of gazing at each other, but in looking outward together in the same direction." – Antoine de Saint-Exupéry

"Love is that condition in which the happiness of another person is essential to your own." – Robert A. Heinlein

"A successful marriage requires falling in love many times, always with the same person." – Mignon McLaughlin

"In all the world, there is no love for you like mine." – Maya Angelou

"You are my heart, my life, my one and only thought." – Arthur Conan Doyle
Reassurance quotes to ease your stress & anxiety
Combat stress and anxiety with these reassuring quotes. These quotes on reassurance of love will empower you to find peace within yourself and face challenges bravely.
"Surrender to what is. Let go of what was. Have faith in what will be." – Sonia Ricotti

"Nothing diminishes anxiety faster than action." – Walter Anderson

"Trust yourself. You've survived a lot, and you'll survive whatever is coming." – Robert Tew

"When you feel overwhelmed, remember, you have the strength within to tackle any challenge." – Lailah Gifty Akita

"Just when the caterpillar thought the world was over, it became a butterfly." – Proverb

"The greatest weapon against stress is our ability to choose one thought over another." – William James

"Anxiety does not empty tomorrow of its sorrows, but only empties today of its strength." – Charles Spurgeon

"You don't have to control your thoughts; you just have to stop letting them control you." – Dan Millman

"You don't always need a plan. Sometimes you just need to breathe, trust, let go, and see what happens." – Mandy Hale

"Your mind is a powerful thing. When you fill it with positive thoughts, your life will start to change." – Unknown
In this video, Debbie Lyn Toomey, RN, BSN, CIPP explains how to reduce stress with the 2:1 breathing technique to relieve stress and anxiety:
Commonly asked questions
In matters of the heart, reassurance plays a vital role in strengthening bonds and nurturing relationships. When it comes to expressing love and providing comfort, people often seek guidance and understanding.
This list of frequently asked questions aims to shed light on the art of reassurance and the profound impact it can have on our connections with others.
How do you reassure someone of your love?
Reassuring someone of your love involves consistent communication and actions that demonstrate your affection and commitment. Show genuine care and support, listen attentively to their needs, and be there for them during both good and challenging times.
Be honest about your feelings and intentions, and express your love through affectionate gestures and kind words. Make an effort to understand their love language and cater to it.
Building trust and maintaining open communication are essential in reassuring someone that your love for them is genuine and unwavering.
How can you reassure someone?
Reassuring someone requires empathy, understanding, and empathy. Listen actively to their concerns and fears, acknowledging their emotions without judgment. Offer sincere and positive affirmations that emphasize your belief in their capabilities and worth.
Show support through actions, such as being present, offering help, or providing encouragement. Be patient and consistent, allowing them the time and space they need to process their feelings.
Building trust and a sense of security are key elements in reassuring someone and strengthening the bond between you.
What is a good quote for a couple?
"A successful marriage requires falling in love many times, always with the same person." – Mignon McLaughlin
What is a good sentence for reassurance?
If you are needing reassurance quotes, "After a long and tiring day, her warm hug served as a soothing reassurance that everything would be alright," is the right choice
Is saying I love you reassurance?
Yes, saying "I love you" can be a powerful form of reassurance in a relationship. When expressed genuinely and from the heart, these three simple words can affirm affection, care, and commitment.
However, it's crucial to back up the words with consistent actions that demonstrate love and support, as true reassurance goes beyond verbal expressions and is shown through ongoing love and care in a relationship.
Final thoughts
In times of distress, stress, and anxiety, these reassuring quotes can serve as a guiding light, offering hope, comfort, and encouragement.
Remember that amidst life's challenges, peace can always be found within the depths of your heart. Remember these reassurance quotes of wisdom and let them be a source of solace and strength as you move through the journey of life.
Share this article on
Want to have a happier, healthier marriage?
If you feel disconnected or frustrated about the state of your marriage but want to avoid separation and/or divorce, the marriage.com course meant for married couples is an excellent resource to help you overcome the most challenging aspects of being married.
Learn More On This Topic
You May Also Like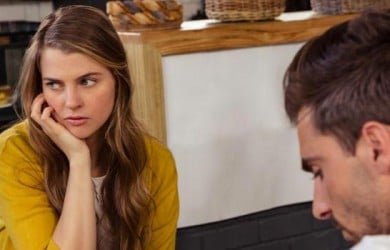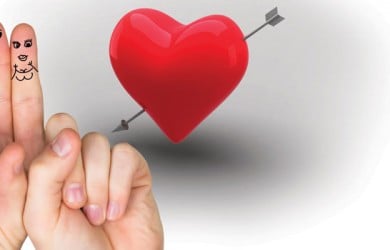 Popular Topics On Married Life