How to Deal With Negative Spouse
Any marriage comes with its fair share of ups and downs. However, the challenge of dealing with a spouse who has a negative or pessimistic mindset can be a whole different challenge altogether.
Although there may be several mental health-related reasons that your spouse may have adopted or imbibed a negative mindset, it is still difficult to cope with or adjust with.
If you want to know how to deal with a negative spouse, this article can be very helpful for you. Dealing with negativity or a negative mindset from your husband or wife can put a major strain on a marriage.
Let's start by taking a few deep breaths. There is a lot of potential to turn things around and implement the ways mentioned in this article
Read on and enrich yourself and protect your marriage to make it last!
12 key strategies to deal with a negative spouse
Firstly, let's try to understand that to know how to deal with a negative spouse, you need to know that they may be going through mental health issues such as depression or depressive tendencies.
They're probably wrapped in their bad energy without even realizing how it is impacting them and, in turn, affecting people around them.
If you feel like your marriage may be becoming toxic because of all the negativity, the chances are that your husband or wife isn't even aware of this!
You may consider implementing the following 12 strategies to deal with your negative spouse:
1. Don't try to connect with your spouse through negative emotions
It is an instinct to match emotions with your loved one's feelings. When it comes to your spouse, this happens even more frequently.
However, if your spouse's emotions are negative, matching your feelings with your spouse's to establish a connection won't, unfortunately, work.
Why? Because negativity is contagious!
Knowing how to deal with a negative spouse is the first step. If you try to connect with them by expressing negative emotions, you will just feed her emotions even more.
So, you will end up feeling very down and upset if you try to connect by mirroring emotions. You may feel stressed, sad, frustrated, or all these things together!
Related Reading: 

How To Connect Emotionally With Your Partner
2. Understand and accept that you are not in charge of your spouse emotional energy
You need to set up some healthy boundaries to protect yourself from the overwhelming negative energy. Healthy boundaries are anyway essential to make a relationship loving, respectful, and long-lasting.
However, in this specific situation, it is absolutely imperative. Although your spouse is your life partner, you are not your spouse's guardian. You are not your spouse's regulatory system!
If you take up this responsibility, you will feel the need to fix what is wrong with your spouse. That will put an unreasonable amount of pressure on you. Don't do that to yourself. Remember that you and your spouse are both adults!
Just remind yourself regularly that you cannot be in charge of your spouse's happiness. It doesn't work that way. You can't jeopardize your life to try and fix someone else's life.
Related Reading: 

Setting Healthy Boundaries in a Relationship
3. Avoid accepting any kind of blame when you're not responsible
When you're dealing with a negative spouse, you may often find yourself in situations where your spouse directs negativity towards you.
When this happens, try your best to shake off this feeling. There's no point in retaliating with more negativity or indulging in a pity party for yourself.
It may feel unfair when you're blamed for things that aren't even in your control. But you are in control of what you choose to accept blame for.
When you do feel like you are responsible for a situation, accept it. But if you aren't responsible, you should not be a scapegoat for your spouse's negativity.
Related Reading: 

10 Ways Blame-shifting in Relationship Harms It
4. Understand the root causes of negativity through Open communication
When it comes to an understanding of how to deal with a negative spouse, as important as it is to establish healthy boundaries, you also need to open a channel of communication with your spouse.
In this way, you can support your partner while protecting yourself. Sit down with your husband or wife. Start a discussion to understand why they feel the way that they feel.
If you both can work together to help your spouse navigate their way to identifying some of the root causes of their negative mindset or attitude, the insight can help your partner.
The source of a negative mindset can be many. It may be bad childhood experiences, poor parenting, unfortunate incidents that your spouse may have encountered, and so on.
A lot of the time, people aren't even aware of why they are the way they are. Therefore, some insight can help them.
5. Impact of significant life events on spouse's emotions
As mentioned earlier, a negative mindset or attitude may be attributed to past life experiences.
Significant life events can have a huge effect on an individual's ability to regulate their emotions. So, you can sit and think of any such significant incident, especially ones that may have occurred recently in your spouse's life.
Has your spouse suddenly faced unemployment? Have they lost a loved one? Have they had a fallout with someone they were close to? Is your spouse physically healthy?
Answer these questions yourself and ask your spouse to answer these questions. This is imperative for learning how to deal with a negative spouse.
6. Be compassionate to be a supportive partner
When you're married to a person, it is important to be supportive. It's important to support them and be with them through the happy and difficult phases of their life.
Compassion is a great way to express your love and help a negative person. So, how can you be compassionate without getting caught up in your husband's negative attitude?
To do this, you need to understand that empathy and compassion are different concepts. If you start empathizing with a very negative person, healthy emotional boundaries won't exist.
When you are compassionate, you will choose to validate how they're feeling without putting yourself through the strain of actually feeling what your spouse is feeling.
So be a compassionate listener.
Check out this quick video for getting some tips on how to help your negative counterpart:

7. Work on your self-awareness
Every individual in this world comes with their own share of baggage.
But gaining clarity about yourself through self-awareness can help you protect yourself. When you are self-aware, you can clearly understand your locus of control.
You can understand your own triggers and, therefore, establish boundaries for yourself when living with a negative spouse. Working on your self-awareness can help you protect yourself from negativity in marriage.
8. Acknowledge that you cannot fix your spouse's problems
As mentioned earlier, boundaries are imperative for dealing with a wife's negative attitude.
A big part of having emotional boundaries in place is to accept that you're not going to be the one to come up with novel solutions for your spouse's emotional turmoil.
An important part of how to deal with a negative spouse is knowing that when people have a negative attitude, they want an understanding partner. Not a problem solver.
In all probability, your spouse just wants you to understand him.
Related Reading: 

The Most Important Step to Understanding your Partner
9. Allow yourself to experience positive emotions and be happy
Now just because you're in a negative relationship doesn't mean that you don't deserve to experience happiness.
It is entirely possible for you to be concerned and care for your spouse while staying positive and happy.
Engage in activities and things that bring you joy.
10. There's no need to judge your partne
r
A judgemental mindset is counterproductive when it comes to knowing how to deal with negative spouse.
A judgemental attitude towards your spouse's negative emotionality can simply backfire. The thing is, you might be under the impression that you know what's best for your spouse, but that is not the situation!
When you become judgemental, you might imbibe a negative mindset too! This is because you'll be caught up in attending to what you think is wrong with your husband or wife.
11. You can work on your emotional intelligence and be mature
Although emotional intelligence is a part of working on your self-awareness, it needs special attention.
Why? Because your main issue is dealing with your spouse's negative emotions.
So, if you are well aware of how you feel, how to appropriately express your feelings, how to read the room and react appropriately, you will not only be protecting yourself, you may even be in a position to indirectly influence your spouse to work on himself/herself.
12. Therapy may be very helpful
One of the most effective ways to deal with a pessimist might be to encourage them to opt for professional intervention.
The value of an unbiased and professional perspective of negativity within the relationship is extremely beneficial.
Therapy is not just a viable option for your spouse, it may help you too. If you want to know how to deal with a negative spouse, you can book an appointment with a mental health professional for yourself!
Another great option is to go for couple's therapy. In this way, both of you will learn how to tackle the negativity and work on yourselves and the relationship collaboratively.
Conclusion
Now that you know how to deal with a negative spouse, you can start implementing these strategies to protect yourself and save your marriage. Believe it or not, these strategies do work!
Share this article on
Want to have a happier, healthier marriage?
If you feel disconnected or frustrated about the state of your marriage but want to avoid separation and/or divorce, the marriage.com course meant for married couples is an excellent resource to help you overcome the most challenging aspects of being married.
Learn More On This Topic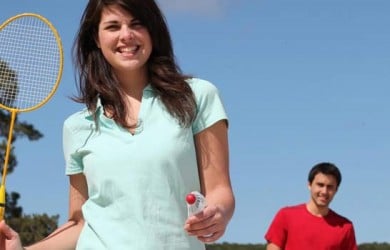 You May Also Like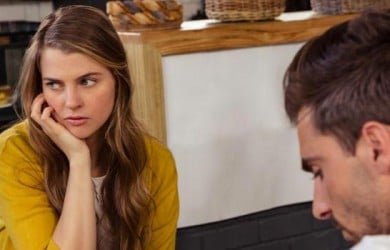 Popular Topics On Married Life