Is It Time for You to Go for Couples Therapy?
What is couples therapy? To define couples therapy, it is a type of psychotherapy provided by licensed therapists known as marriage and family therapists. Couples therapy or marriage counseling can help us develop greater acceptance and appreciation of ourselves, our partner and our relationship.
This can lead to increased warmth and intimacy, as well as renewed hope for a healthier and happier relationship. Furthering the couples therapy definition, it can equip couples to make an informed decision about reviving the relationship or going separate ways.
How does couples therapy work?
Couples therapy can help resolve conflicts, increase intimacy and stoke the fire that feeds hope and desire within a relationship.
It can help partners more clearly see themselves, each other and the relationship they have built. The process of working together to obtain greater clarity may strengthen the partners' resolve to remain committed to one another.
Couples seek therapy for a variety of reasons.
One couple is doing well, but wants a check-up to see if they could be doing better.

Another has noticed that

they are drifting apart

and seeks to reverse the drift.

Other couples are struggling and experiencing significant pain, anger and loneliness.
Having drifted apart, they may be unable to resolve thorny issues related to life goals, finances, sex or having and raising children.
Perhaps they are struggling in the wake of an affair or other betrayal.
The loving kindness they once had for each other seems like a distant memory and they may wonder if they would be better off single.
Although this can be an important question, it can distract from the fact that our core issues will arise in any relationship.
For many couples, it may be helpful to reframe the question from "did I make a mistake?" to "given that I will carry these issues to any relationship, am I better off working through them with my current partner, as opposed to someone else?"
Each couple is unique, and includes individuals with a wide range of experiences, positive and negative. For each couple counseling serves a different purpose.
Should you go to couples therapy?
It is important to understand that people bring their core issues to every relationship, and their couple is no exception. Their current relationship offers an opportunity to work through these issues, strengthening not only the relationship, but also each partner.
The hallmark of a healthy relationship is not lack of conflict, but rather the ability of the partners to confront themselves and each other when necessary, and to work through issues as they inevitably arise.
Couples therapy will help you gain insight into your relationship, resolve conflict and improve relationship satisfaction.
A key aspect of working with a couple is to understand what each partner wants for themselves and from and for each other.
If the couple wants to stay together, I work with them to find a new, healthier way of relating that helps each of them feel happier and more alive in themselves and in the couple.
If the resulting clarity leads to a decision to separate, I help them do so in a way that minimizes conflict and, if possible, preserves positive aspects of the relationship.
Much of the work usually focuses on building self-confrontation skills and improving communication.
These are paths to increasing understanding within the couple, while at the same time reducing negative patterns and promoting positive ones.
There are different types of couple therapy, which are effective and result-oriented.
I have received training in both the Gottman Method and Imago Relationship Therapy.
My work with couples is also informed by the writings and podcasts of Esther Perel, David Schnarch, Iris Krasnow and others. I offer Discernment Counseling for couples in which one partner is considering divorce, but is not certain it's the best path.
Also watch:

Gottman Method
The Gottman Method begins with a rigorous assessment of dynamics within a couple and then prescribes specific tools to strengthen communication and connection, increase positive interactions and decrease negative ones.
Relationships are complicated and, without the right tools, couples often resort to criticism, defensiveness, stonewalling and contempt.
We may have an idea of how we got there; but we are often unable to find our way to a healthier and more loving place.
The Gottman Method helps couples collaborate and find new ways to resolve conflict, increase intimacy and discover new hope within a relationship.
A key focus of the Gottman Method is attention to the details of how a couple interacts in both conflict and non-conflict situations.
Relationships are built over time from many "micro moments" between two people, which can build habits that are counterproductive to our common goals of loving and being loved. The Gottman Method provides a structure to better understand our relationships, as well as tools to improve them.
Gottman Method Couples Therapy emerged from the research of Dr. John Gottman, who followed over 3,000 couples for roughly 30 years.
Gottman's research indicates that, to make a relationship last, couples must become better friends, learn to manage conflict, and create ways to support each other's hopes for the future.
With two Gottman Method-trained therapists (Marjorie Kreppel and David Christy), the Counseling Center of Maryland is here to help you on the road to a healthy, loving, long-term relationship.
Imago Relationship Therapy
Imago Relationship Therapy provides model dialogues that allow a couple to communicate more calmly and directly, and to better understand and empathize with one another.
Problem dynamics in couples often stem from experiences in each partner's family of origin.
Indeed, Imago is premised on the assumption that many of us unconsciously pick our partner in part on the basis of how our issues match with theirs.
Our childhood wounds – often feelings of abandonment or domination – influence our adult relationships and crop up in our couple.
When one or both partners do not have a handle on these issues, they may be expressed in a negative way.
For example, as partners recreate in their couple dynamics from their upbringing, they may lose sight of the positive aspects of their partner and relationship and wonder if committing to was the right thing to do.
A core aspect of Imago Relationship Therapy is a communication model called the Imago Dialogue.
The Imago Dialogue helps a couple to develop an empathic understanding of each other's feelings and family of origin issues.
By doing so together, they can help heal themselves, each other and their relationship, creating a deeper and more loving connection.
Imago Relationship Therapy emerged from decades of study and practice by the noted couples therapists Harville Hendrix and Helen LaKelly Hunt.
Much of their work is set forth in the most recent edition of Hendrix's NYT bestseller "Getting the Love You Want: A Guide for Couples," St. Martin's Griffin: New York
(2019). The Counseling Center of Maryland has therapists (Marjorie Kreppel and David Christy) knowledgeable in Imago techniques to help couples repair and strengthen their bonds.
Counseling for couples on the brink
Discernment Counseling is designed to help couples where one person is "leaning out" of the relationship – and not sure that regular marriage counseling would help – and the other is "leaning in" – that is, interested in rebuilding the marriage.
If you or your spouse are considering divorce, you are in a tough spot.
Traditional marriage therapy is generally ineffective where one of you is not fully committed to working on the relationship.
It can be very difficult to participate fully in couples therapy when one is so hurt or angry that they are leaning out of the marriage and don't want to make themselves more vulnerable with a partner to whom they no longer feel fully committed.
Discernment Counseling was designed precisely for this situation as a short-term method of allowing a couple to slow down, take a breath, and examine the options for their marriage: restore it to health, move toward divorce, or take a time out and decide later.
The goal of Discernment Counseling is for each partner to treat each other with compassion and respect no matter how they are feeling about their marriage at the moment.
The counselor highlights the significance of each of you seeing your contributions to the problems and possible solutions (useful in future relationships even if this one ends).
Discernment Counseling is structured differently from traditional couples therapy. First, it is short term, comprising one to five sessions of one to two hours each. Second, although you will meet as a couple, some of the most important work occurs in one-to-one conversations with the counselor, in recognition of the fact that you are in different places.
Discernment Counseling was developed by Bill Doherty when he recognized that traditional couples counseling wasn't suited for many couples in which one partner is leaning into the relationship and the other is leaning out. At The Counselling Center of Maryland, David Christy uses Discernment Counseling techniques to help these couples with the difficult choices they face.
Share this article on
Want to have a happier, healthier marriage?
If you feel disconnected or frustrated about the state of your marriage but want to avoid separation and/or divorce, the marriage.com course meant for married couples is an excellent resource to help you overcome the most challenging aspects of being married.
More On This Topic
Recent Articles
You May Also Like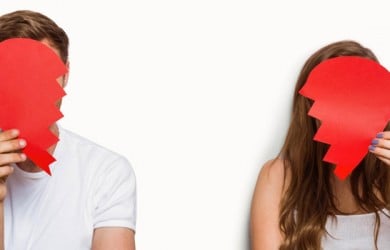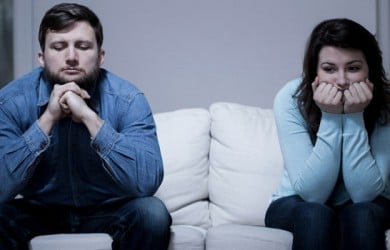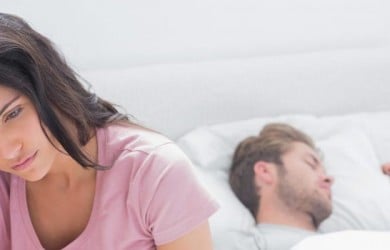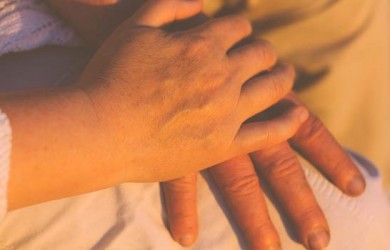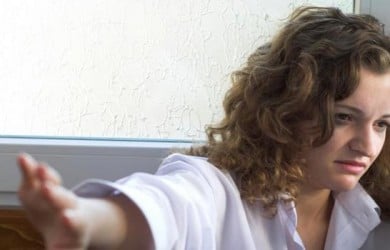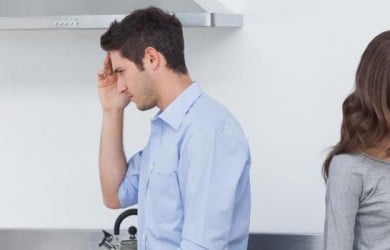 Popular Topics On Marriage Help