10 Tips for When You Love Someone Who Doesn't Love You Back
It is practically impossible to encounter a person who at least once in their life hasn't had a tough time when you love someone and they don't feel the same way about you.
In those situations, we are quick to assume something is wrong with us, something we need to correct to gain that person's love. However, love is not a recipe that will surely grant results if you follow it step by step.
Unrequited love is a common situation that many people face, as not everyone you like can be expected to like you back.
Research shows that unrequited love is less intense than mutual love but that does not make it easier. As you are invested in the other person, their inability to love you back can make you feel rejected, insecure, ashamed and hurt.
However, there are ways you can get over loving someone and move on with your life. It may take some time, but you can get there for sure.
Related Reading: 

How to Deal With Unrequited Love
How to react when someone doesn't love you back
You want the one you love to reciprocate those feelings because to love without expectations is tough.
That is why when a person doesn't need you or love you back, it can hurt you deeply. It may even affect you for a long time. The feelings of hurt, shame and betrayal can stay with you when you love someone and they don't love you back.
There are only two courses one can take in these situations. You can either hope for their feelings to change over time or decide to move on. You may have to move on once you realize that there is no way to change your crush's feelings towards you.
However, choosing not to do something about your unrequited love is dangerous as it leaves you with deep emotional scars. It can even turn your love into an obsession, which may make things uncomfortable, awkward and scary for the one you love.
Research has shown that when someone doesn't love you back, they can find your repeated attempts to change their minds annoying and intrusive.
Once you know that they won't love you back, you should try to find someone special that will give you all their love, care and attention. They can make you realize how amazing it feels when someone loves you back.
10 ways to deal with unrequited love
When you reflect on what to do when you love someone who doesn't love you back, consider taking the following steps. They can take you towards a more constructive and healthy path that gives you a chance to find mutual love.
1. Analyze the reason
Assuming you want to remedy the situation, you should first figure out what the other person has that you admire so much. And how intense your feelings are for them.
What kind of adjectives do you use when describing them? Is it something they are, something they do or perhaps how they make you feel? Once you grasp what it is, you can think about how to provide it without depending on the other person to bring it into your life.
Hence, the infatuation with that person will decrease. Don't think we assume this is a straightforward task, but where there is a will, there is a way.
Related Reading: 

5 Tips on How to Handle Unrequited Love
2. Be realistic
When you love someone, we tend to see nothing but the positive about them. Have you ever tried listing some of the flaws in the person you love?
When you are trying to stop loving someone who doesn't love you back, ask yourself whether there is any real hope of them loving you back. Be realistic and honest with yourself when you assess the situation.
If you know that they won't love you back, why focus on this person when you can put your efforts into finding someone who thinks you are perfect the way you are?
If you believe there is still a chance to win this person over, then set realistic boundaries for yourself about how long you are willing to change their mind before giving up. Strictly adhere to this timeline for your sanity!
Related Reading: 

15 Ways on How to Stop Liking Someone You Can't Have
3. Try smarter, not harder
If you decide to persist in changing things when you love someone who doesn't love you back, rethink your approach and put a deadline on your efforts.
Don't take the same road you always have if you want to get different results.
Think about ways you can try to get them to be with you and the criteria you will use to estimate if you are making progress and how to know when to give up.
Setting a deadline and measuring whether things are changing is necessary for preventing you from investing too much effort and time without accomplishing your goal.
In the end, you might want to ask yourself: "do I want to continue pursuing this person or do I want to be happy?"
Related Reading: 

15 Tips on How to Make Someone Fall in Love With You
4. Realize no one is irreplaceable
Everyone is unique and one of a kind. But the mistake we often make with unrequited love is adding to that description the word "irreplaceable."
When you love someone it can feel like no one else will be able to match the criteria as well as they do or love us the way they did or could love. Occasionally, it might look like we are losing love itself by losing that person.
Indeed, the person you love may seem unparalleled and beyond compare; however, it does not imply there can't be anyone better.
Moreover, if one person met your love expectations, there will be another. If you stop looking, you will confirm your initial prognosis – the person you love is irreplaceable and there is no one else for you.
Related Reading: 

How to Cope With the Fear of Losing Someone You Love
5. Try to move on
You can't be happy if you are unloved by the one you love, right?
Unrequited love hurts so much as you are in a way depriving yourself of the very thing you are trying to get. Nonetheless, this is not saying you can change overnight how you feel, but what you can change is how you act.
Sometimes change comes from within; other times, we change our behavior first.
How would you act if you were in search of love? Would you go out and put yourself in social situations, increasing the likelihood of meeting someone? Probably.
When you love someone, the feelings you have for that person will not disappear overnight, but by giving up on attempting to "drink from an empty glass," you can give mutual love a chance.
Also Try: Quiz: 

What's Your Next Move With Your Current Crush?
6. Let go
Love can be similar to completing a project or passing an exam, as wishful thinking will not lead you to your goal. Therefore, when you love someone who doesn't love you back, wishing they would return the feelings will not alter the situation.
If the person is unwilling and unable to change their feelings towards you, you should consider letting your love go for that person.
Customarily, the first strategy and a legitimate one is to attempt to win the person over to be with you and love you back. Remember, like any good strategy, it should have a plan including a deadline.
If it doesn't generate your desired results, don't worry – you should let go of your feelings of love for this person, not love itself.
Related Reading: 

3 Easy Ways to Let Go of Someone You Love
7. Love yourself
Think about it – when you love someone, you are the one providing love while the other person is the object of the affection. But why not direct that love towards yourself.
Unrequited love can leave you feeling that you are undeserving of love or unlovable. This is just not true!
Learn to love yourself and realize that you are lovable. Indulge in self-care activities that build up your confidence. You can also learn a new skill or hobby that can elevate your confidence over time.
Need a self-care action plan? Check out this video:

8. Maintain some distance
Is looking at the one you love hard, knowing that they are one the people who won't love you? Then why hurt yourself further by constantly being around them.
When you love someone and staying away completely may not be an actual option, try putting some space between yourself and your crush. Staying around someone who doesn't love you back is subjecting yourself to pain continuously.
By putting some space between yourself and the one who doesn't love you the same way, you will give yourself time to deal better with the situation. You can clear your head without getting overwhelmed by your feelings.
9. Talk to someone
Talking to someone can surely help you deal with your feelings better. Denying the feelings of hurt and sadness can fester into harmful thoughts.
Talking can help you sort out your emotions and organize your thoughts. Furthermore, it may help you realize that the situation is not as hard as you may have made it out to be.
When you love someone and they don't love you back, your friends can give you valuable advice if you share your feelings with them. They may be able to get you past thoughts like, "she or he doesn't love me back," and help you look at the brighter side of things.
10. Respect their choice
Unrequited love is a part of life as everyone we love is not likely to feel the same way about us. But what to do when you love someone who doesn't love you back?
Respect their decision.
Everyone has a right to choose to find someone special who they want to be with. If you have tried to persuade them and they seem unwilling to budge, make acceptance your goal. Respect their decision and try to get over it.
If you keep pushing them to accept your advances, they may feel pressured and uncomfortable. And you should avoid making anyone feel pressured to like you back. It is their choice whether they love you or not, so respect their feelings by accepting them.
Final thoughts
Unrequited love can leave long-term scars, so it is better to address the situation as soon as possible. You should start taking steps that are positive and healing for you.
Set a limit for the amount of effort you should be putting into changing the mind of someone you love or the amount of time you should invest in this pursuit. Move on from the situation as it is not healthy for you to not have your love reciprocated.
Share this article on
Want to have a happier, healthier marriage?
If you feel disconnected or frustrated about the state of your marriage but want to avoid separation and/or divorce, the marriage.com course meant for married couples is an excellent resource to help you overcome the most challenging aspects of being married.
More On This Topic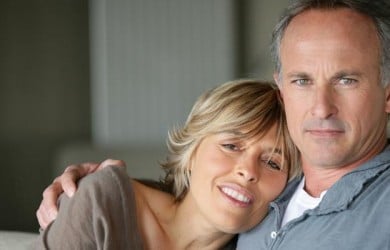 Recent Articles
You May Also Like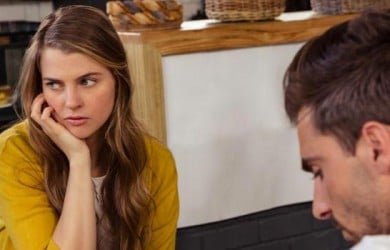 Popular Topics On Married Life