12 Beautiful Symbols of Love From Ancient Times & Their Meanings
When you think of love, you probably think of modern symbols of love around the world like hearts, chocolate and sparkly jewelry. Although these things are wonderful expressions of love and devotion, there are so many other unique symbols of love that represent love right from the times of history.
You might not know that love symbolism has been around for centuries. There are interesting and romantic symbols of love from throughout history and around the world.
So, what symbolizes love?
Ancient tales are filled with pages of lovers' quests to find and keep their perfect mates. It's no surprise that gifts were given back then as symbols of love for another. Many of these symbols still exist, but some of them have become lesser known.
These 12 symbols of love and their meanings are unique, romantic, musical and even edible!
1. The Harp
In Celtic culture, the harp is the symbolism for love as the bridge of love, connecting heaven and earth.
In Norway and Iceland, the strings of the harp are believed to form a ladder, symbolizing the ascent to higher states of love. Harps were also historically used in love songs due to their gentle sounds.
The harp is also known as an important symbol in Christianity. It is said that King David played the Harp to the Lord himself to express his undying devotion and love.
2. Swans
These white birds are longstanding symbols of love and can be found throughout time and across the world symbolizing love and devotion.
Swans mate for life, can often be photographed with their beaks touching, making a heart shape with their necks. They are associated as the symbol for love with the ancient Greek and Roman goddesses of love.
Related Reading: What Is Love?
3. Rose Quartz
Rose quartz is found in ancient legends from Greece, Egypt and China. This pink stone is a longstanding symbol of love, signaling affection since as early as 600 B.C.!
It's said that rose quartz, when coupled with meditation and intention work, can cultivate self-love while also attracting the kind of relationship and romantic love you're seeking.
Some even claim rose quartz can make you a "love magnet"!
According to Crystal Therapist Alexandria Barker, rose quartz is a crystal that represents peace and unconditional love. It helps to open your heart, teaches you the true meaning of love and brings deep healing. She suggests wearing the stone to help remind you to love yourself and practice acceptance so you can attract the things you really want!
4. The Claddagh
This Celtic love symbol consisting of a crown, two hands, and a heart is from Irish folklore.
A traditional jewelry piece is the Claddagh ring that is used commonly as a wedding or engagement ring, and sometimes as a friendship ring.
In the story of Claddagh, a man named Richard is forced into slavery.
Over his many years of capture, he steals a speck of gold every day to forge a ring for his true love, Margaret. Once he collected enough gold, he crafted the ring, escaped, and gave it to Margaret! (She remained faithful all the years he was away, and accepted the ring!)
Related Reading: Ways to Express Your Love
5. Apples
Apples as an unconditional love symbol can be found in Norse and Greek mythology and ancient Chinese culture. Apples symbolized abundance and were meant to forge a long-lasting bond between lovers.
In ancient Greece, throwing an apple at someone meant you loved them!
I throw the apple at you, and if you are willing to love me, take it and share your girlhood with me; but if your thoughts are what I pray they are not, even then take it, and consider how short-lived is beauty. — Plato, Epigram VII
Although throwing an apple at someone might not seem very romantic nowadays, baking someone an apple pie might be a great modern twist on an ancient tradition.
6. Cupid
Cupid is often depicted in ancient Greek and Roman artwork with a bow and arrow, which he uses to pierce people's hearts and make them fall desperately in love.
He is also sometimes shown with a blindfold to represent love's blindness.
Related Reading: Love Paragraphs for Her to Cherish
7. Love knot
This Celtic eternity love symbol has loops with no beginning and no end. It is meant to represent everlasting love.
8. The infinity
Similar to the Celtic love knot, the infinity as one of the symbols of love, is also composed of loops with no beginning or end.
Infinity as a symbol of love can be found in ancient Greece, Rome, India and Tibet.
Related Reading: Signs of True Love in a Relationship
9. Roses
Red roses are modern symbols of love and marriage around the world and were also representative of affection in ancient times as well.
In ancient Greek and Roman mythology, red roses are often attributed to beautiful goddesses.
Each rose color has a specific meaning:
Yellow: joyful love
Red: passionate love
Pink: true love
White: innocence and purity
10. Seashells
Shells as a symbol of love can be found in ancient Rome, Greece and India.
Venus, Aphrodite and Lakshmi, the Roman, Greek and Hindu goddesses of love, are all depicted with shells. The shells are hard casing represents the protectiveness of love.
Related Reading: What are the 5 love languages in a marriage?
11. Maple Leaf
The maple leaf might be the most diverse of the symbols of love!
The stork uses maple branches in its nest, making this leaf a symbol that represents fertility and the excitement of welcoming a new baby.
The maple leaf is also one of the beautiful and true love symbols used in China and Japan.
North American settlers would place the leaves at the foot of their beds to ward off demons and encourage sexual pleasure.
Much like the sweetness of maple syrup, the maple leaf is also known to represent the sweetness and wonder of love.
12. The Heart
The most common symbol for unconditional love, the heart, is actually thousands of years old! The heart is one of the things that symbolize love since ancient times. It holds significance in the modern world too. It has commonly been believed to be the main force that causes people to fall in love.
Related Reading: Understanding Love and How It Grows in a Marriage
The video below explains how the heart became a symbol of love. There are relics resembling the heart shape from 3000 BC. Know the journey of heart as a symbol of love below:
All the feelings that one experiences regarding love such as excitement, compassion, butterflies, and blushing, are said to be started by the heart. In earlier times, alchemists and magicians used the heart to draw up spells that were related to romance and love, or to strengthen relationships.
Consider this list of symbols that represent love the next time you're looking to express or symbolize your love. You might just find something more meaningful than candy or diamonds.
Share this article on
Want to have a happier, healthier marriage?
If you feel disconnected or frustrated about the state of your marriage but want to avoid separation and/or divorce, the marriage.com course meant for married couples is an excellent resource to help you overcome the most challenging aspects of being married.
More On This Topic
You May Also Like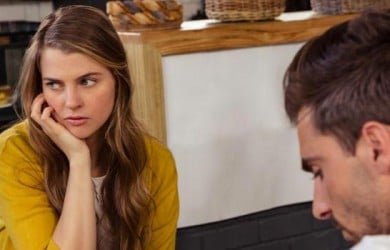 Popular Topics On Married Life