How Long Does It Take to Fall in Love?
The problem with human emotion is it never explains to our brain precisely what emotion it is.
That is why a lot of jealous people do not know they are acting out of envy. They end up in dangerous, embarrassing, or hilarious situations. The same with love. There is a clear line between love, attraction, lust, possessiveness, and infatuation. It's confusing, I know.
So it begs the question how long does it take to fall in love with someone?
The time it takes to bond with another person
42 hours. Just kidding. It is not that simple.
There is no such thing as a set time frame for a couple to be considered in love. It is also practically impossible to force another person to love you. But there is a way to know if you have bonded with a particular person enough that you "Love" them.
Each person is different, their experiences in life and personal tastes are unique for each individual.
Because of that, this will be more of a guideline than a checklist.
If you look deep inside yourself and be honest about how you truly feel then it will tell you how long it will take for you to fall in love with someone.
There is also a matter of quality time. It's faster to bond with a person you interact with every day than with someone who only appears when they need something.
The checklist guideline
Honesty is the best policy. If you deny how you truly feel or are biased because of your ego, then it will just waste your time. Nobody is judging you inside your head. It is between you and yourself. So there is no reason to lie to yourself.
Word of warning
Do not use the same guideline on someone else to determine if they love you.
It would be impossible to know what is on their head and what they are feeling unless you're psychic. Remember each person is unique, and their list would be different from yours.
You look forward to hearing from that person
Humans are social animals. We hear this a lot. It is not healthy for our mental well being to be away from other people. We have an instinctive need to belong.
Just because we have an instinctive need to socialize, that doesn't mean we want to do it with each and everyone in the world. There are people who certainly try to get along with everyone but to each his own.
For most people, and I do hope you belong to this category, we only feel the need to interact with a small percentage of the human race. But out of that small group, there are also specific individuals that make us happy when we hear from them.
Their compliments do not sound cheesy
We hear compliments from different people. Some of them out of courtesy, some of them are hollow, and some of them we hear because they want to borrow money.
There are also people that dish out annoying compliments. But there are people that make us feel all warm and fuzzy when we hear it, even if it's corny.
You feel small pangs of jealousy
Jealousy is a weird feeling. We feel different levels of it, and we all react differently to that feeling. It is very important to recognize that jealousy when it happens. A lot of legendary crimes happen because of jealousy. Even the Bible has cases of it. So I hope you don't become a member of the crimes of passion club.
If you feel jealous when you hear gossip about someone, there's a chance that you're already in love with that person.
Longing
Absence makes the heart grow fonder or out of sight, out of mind.
Those are two age-old sayings that contradict each other. There are plenty but don't worry about it. If you think about that particular person more because they are away, then you are already in love with that person.
Lust
There are many kinds of love, There is a love that we feel for our family, inanimate objects, and pets. Fetishes aside, you shouldn't feel any sexual attraction to those things.
If you do, not judging.
That aside, having sexual fantasies about a particular person is a love flag. It is one of many, if this is the only one you have, then you just want to have sex.
If three or more cases of the above apply to you, then you are definitely attracted to a person, but that doesn't mean you are in love with them.
How long does it take to fall in love with someone? How do you know when infatuation turns into love, real love.
Here is another checklist guideline to see if you have crossed that line
Trust
Complicated but self-explanatory, we can write a whole different blog on the subject of trust.
Comfort
You don't feel the need to be guarded when you're with that particular person. You can be yourself and comfortable acting that way.
If you feel you need to impress a person and put your best foot forward all the time, you are not there yet.
Selflessness
You are willing to sacrifice, not necessary your life because you have only one of those to give but sacrifice something for that person. Then you are in love.
Willingness to change
Changing ourselves is one of the hardest things to do in life. We are not perfect, and we will never be, but that doesn't mean we should stop improving ourselves. If we are willing to change for a person, then it is a sign of love.
Expectations of the future
This is where lines are truly drawn for most individuals. Would it make us happy to spend the rest of our lives with a particular person? are they willing to do it for you? This is the reason why a lot of women equate love with commitment. To be in love, we have to commit.
So how long does it take to fall in love with someone? As long as it takes.
There are no requirements or pre-requisites. It just happens. The important thing is you recognize it when it does.
Share this article on
Want to have a happier, healthier marriage?
If you feel disconnected or frustrated about the state of your marriage but want to avoid separation and/or divorce, the marriage.com course meant for married couples is an excellent resource to help you overcome the most challenging aspects of being married.
More On This Topic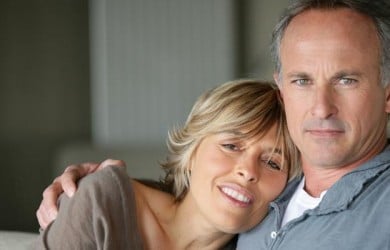 You May Also Like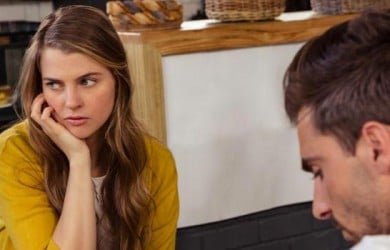 Popular Topics On Married Life