10 Signs You've Found Your Platonic Soulmate
What if we have more than just one soulmate? A romantic and platonic soulmate. One soulmate we marry, and the other is with us when we do. Through thick and thin, they support us and have our back.
Can you be platonically in love with someone, and how do you recognize your soulmate? Check out our list of 10 signs you've met the soulmate that can help you answer these questions.
What does platonic soulmate mean?
A platonic soulmate is someone for whom you feel a natural and intense affinity. Our friends can be our soulmates for life, although we might not marry them. They are your go-to person and someone to rely on at any time.
Plato defined this type of love as something that goes beyond the personal self when you feel love beyond understanding. Love, Plato spoke about, was one that brings out the best in both people.
Platonic love is not focused on fulfilling carnal needs and is not centered on lust. This kind of love brings one closer to the divine.
Can you be platonically in love with someone?
Love comes in many forms: parental, filial, romantic, and platonic. We can love entirely and completely multiple people at a time.
However, we all fall short when we attempt to describe the essence of love. Everyone has a different take on it, and maybe that is how it should be.
We can love people differently, and some end up being our romantic partners. Others, we are in love differently. We don't want them as matrimonial partners, rather as platonic ones.
They are also the love(s) of our life, just in a different form. If you are wondering, 'how do you know when you've met the love of your life," look for the signs we described.
Signs you've found your platonic soulmate
1. You always have topics to discuss
One of the signs of platonic love is the spontaneity of your conversation and the abundance of topics. You always have something to talk about with your platonic soulmate, and it feels natural, enjoyable, and meaningful.
Nothing is too silly to bring up or irrelevant to share. You enjoy sharing as they enjoy listening.
2. Silence feels homey and comfortable
Another important sign you found a platonic soulmate is how pleasant the silence is. Can you be yourself, sit quietly with each other enjoying the satisfying silence?
If yes, it is another clue you met your platonic soulmate.
3. You know what they will tell you
A platonic mate bond is strong and serves you when you try to predict what they will say or do.
You know them well, so it becomes effortless to know their order before they say it, choice of attire, comment on a situation, or how they will advise you.
Being able to foresee their reactions and choices speaks to how well you know each other.
4. You have some sense of humor
Admit it; sometimes, your humor becomes eccentric. Not many can follow the thread of your thoughts and jokes.
However, your platonic soulmate understands even the weirdest of our jokes. They laugh at them, and you feel less strange for knowing there is a person that gets you.
5. You put up each other's pet peeves
We might not like all the things our platonic soulmate does, but we are not trying to change them.
Their little obsessions, pet peeves, and fixations are all part of what makes them special, and we put up with them.
Moreover, we are not only enduring their imperfections; we often find them endearing.
6. Always there for each other
If you are wondering do platonic soulmates exist in my life, ask yourself, do you have a person who is never judging you and there for you in the middle of the night?
Your platonic soulmate is someone you feel would be willing to bury a body or drive the getaway car if you asked them.
7. Acceptance is unconditional
Our platonic soulmate is not perfect, far from it. Yet you accept them entirely. You've seen each other at your worst, you know each other's flaws and mistakes, yet you feel special and accepted.
Being drawn to someone who sees us and accepts us whole is not rare. It doesn't necessarily mean you are in love with them, simply that they make your world better.
8. You miss them when they are not around
Who wouldn't miss someone who has the same sense of humor, never judges, supports you the right way and accepts you, mistakes and all?
When they are not around, you feel a piece of you is missing. They are often the first person you think to share important news with.
Also watch: The difference between romantic and platonic love.

9. Sharing what bothers you is welcome
A platonic soulmate is someone you can be direct with and share the hard stuff you dislike too when their partner is not kind, when that dress is not the best choice for them or when they have crossed the line.
This openness in the relationship is what makes this so amazing. Without that straightforwardness, it wouldn't feel the same.
10. You know exactly how to support each other
They seem to know how you think and understand how it is to be in your shoes so well; they can always find the right words of encouragement. What will make you laugh when you are down, when to come over with chocolates and when to give you space.
Moreover, it feels they know before you do what could be helpful and calming when you are in distress. Relying on each other feels so natural and familiar.
Platonic soulmates are real
Friendships are essential for a happy life, and having a true friend by your side can get you through pretty much anything. There are signs that you have found your soulmate in your friend.
Platonic soulmates make us feel understood, recognized, and supported. With them, we feel comfortable being silent, discussing any topic, and exposing our worst flaws.
You share the same sense of humor; they put up with your little obsessions, and when they are not around, you miss them. Platonic soulmates exist, and if you have one count yourself lucky!
Share this article on
Want to have a happier, healthier marriage?
If you feel disconnected or frustrated about the state of your marriage but want to avoid separation and/or divorce, the marriage.com course meant for married couples is an excellent resource to help you overcome the most challenging aspects of being married.
Learn More On This Topic
You May Also Like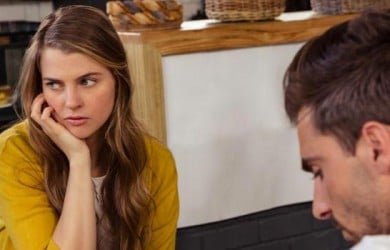 Popular Topics On Married Life