10 Clear Signs for Recognizing an Unfaithful Wife
Guarding one's marriage is one of the most challenging things of all. Infidelity arises when there are some hints of temptation. These hints transform into flirtations, flirtations turn into attractions and attractions ultimately transform into an affair, which is a disaster for a marital relationship. A wife turned into an unfaithful wife who undergoes various changes.
Here are some signs of unfaithful wife:
1. Eating and sleeping pattern
The eating and sleeping patterns of your cheating wife may alter. She might start having a proper diet or can get very conscious about her fitness. Sleeping patterns, on the other hand, may change drastically. How they change depends on the circumstances. If she's using the phone constantly, then she'll probably have less sleep.
2. Trying different styles of clothes
The unfaithfulness of your wife can also be identified by the way she tries different styles of clothes. All of a sudden, she might wear trendy clothes to look attractive.
You can notice her deviating from a laid-back homemaker to a very passionate and energetic one, and this happens out of the blue.
3. Becoming extraordinarily irresponsible and aggressive
The unfaithful wife loses her interest in household chores. She often argues about being asked to work a lot. You would probably notice her going for a morning jog, leaving necessary chores behind.
You'd notice aggressiveness in the attitude from wives cheating on their husbands, which would ultimately turn into daily fights.
4. Working longer or different hours
5. Working longer or different hours
If she's an office person, you will notice her working for longer and on different hours that seem odd for working. This is one of the physical signs your wife is cheating on you. An unfaithful wife usually comes up with excuses for having important meetings in the office.
Fabricating gets common, and she'd mostly not ask you to pick her from office and would get home on her own at an odd hour- one of the clear signs wife is cheating at work.
6. Comparing you with one of her colleagues
She would start comparing you with others, probably one of her colleagues. This would give an indication that she admires someone in her office.
One of the unfaithful wife signs is when she'd name someone saying his hairstyle or personality as a whole is very enticing.
7. Becoming secretive and setting a new password for the phone
You'd notice her talking less and hiding essential matters. It's a crystal clear indication that she has turned into an unfaithful wife, as she would get aggressive about you touching her phone.
She'd set a new password so that everything is kept in secret. Arguing about increased phone bills would get common.
These are all the indicators of an adulterous wife. This doesn't mean that you have to always spy on her. As mentioned earlier, you'd have that gut feeling of being cheated on. Things would start getting weird. After all these typical indicators shown by the unfaithful housewives, you can be sure of her unfaithfulness.
8. She treats you like a friend
One of the red flags in the relationship is when the relationship loses romance, and your wife does little to reignite the spark. If the spark from your relationship is fading and you both have stopped talking sweet things, this might lead to your wife cheating.
In the video below, Stefan and Tatiana share tips for how to create attraction and ignite passion in a relationship. Passion is what initially creates attraction in a relationship.

9. She thinks you are cheating
If you think she is projecting her guilt of infidelity on you, it might be a sign your wife is cheating on you. This is quite a manipulative move and often leads to negative conversations. During such situations, you should try to figure out her emotions and listen to her as cheating is driving her into a guilt trip too.
Then, an effective conversation might help bring things back to normal.
10. She avoids meeting your friends and family
If she is cheating on you, she will feel disconnected and avoid people associated with you. She will show little interest in your life, your company, and the people around you.
This will also expose her to the risk of exposing her affair in front of people. She will be busy thinking about her next step in life than trying to build her life around the existing relationship.
What the Bible has to say
Bible has also addressed this issue and has put forward some of the signs of a cheating wife.
The following are some of the signs she is cheating, and the consequences of an unfaithful wife Bible talks about.
This is how an unfaithful wife acts: she commits adultery, takes a bath, and says, "But I haven't done anything wrong!" ( Proverbs 30:20-30 GNTA)
There are 4 things that the earth itself cannot tolerate; a slave who becomes a king, a fool who has all he wants to eat, a hateful woman who gets married, and a servant woman who takes the place of her mistress. (Proverbs 30:20-30 GNTA)
For the lips of the adulterous woman drip honey, and her speech is smoother than oil; but in the end, she is bitter as gall, sharp as a double-edged sword. ( Proverbs 5:3-22)
She gives no thought to the way of life; her paths wander aimlessly, but she doesn't know it. ( Proverbs 5:3-22)
Share this article on
Want to have a happier, healthier marriage?
If you feel disconnected or frustrated about the state of your marriage but want to avoid separation and/or divorce, the marriage.com course meant for married couples is an excellent resource to help you overcome the most challenging aspects of being married.
More On This Topic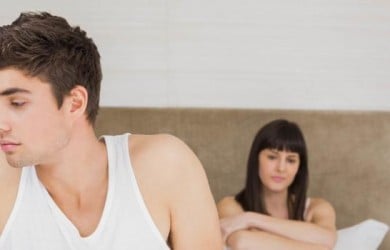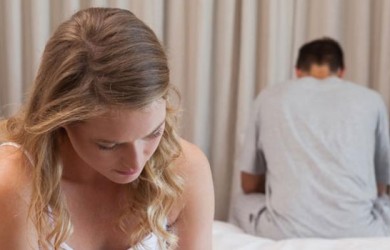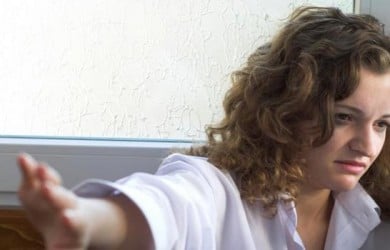 You May Also Like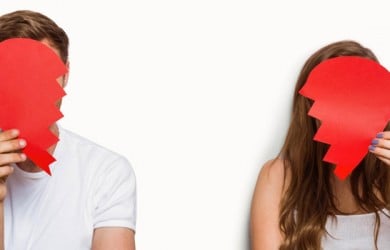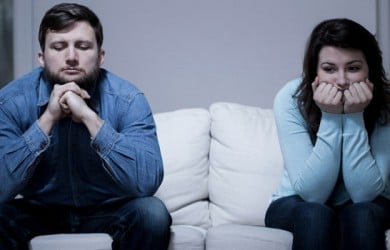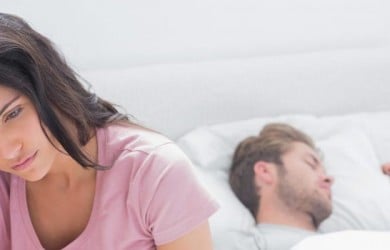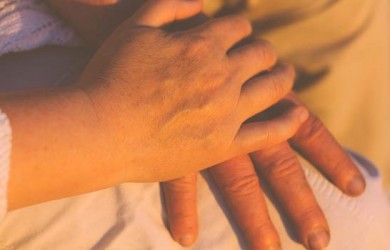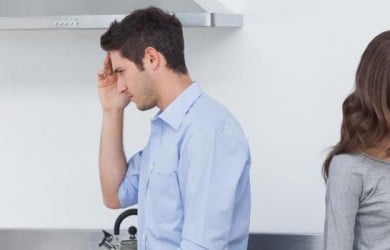 Popular Topics On Marriage Help