4 Key Tips for a Financially Happy Marriage
When you just walked down the aisle in the most romantic mood you'll ever be in, the last thing on your mind was money and marriage tips. However, you might be surprised how soon this will become the major topic in your new household. The wedding itself (read – the insane expenses that were meant to make that the best day of your lives) is usually the cause of the first official finances-related-talk for newlyweds. So, before you let money become a problem, read these tips on how to make both works.
1. Sit down and address your debts first – as a team
Yes, getting married doesn't mean that your spouse's debt automatically becomes yours. But, romantic idea aside, it will affect your life. If your spouse has a debt (or you do) or has a low credit rating, there will be things you cannot do. For example, that might make it difficult for you to get a mortgage approved for your dream house. Or, your daily expenses might need to be tailored and adjusted until the debt is paid off.
So, the absolute priority for you needs to be tackling all the existing debts. Together. Yes, one spouse's debt is a hindrance for you both, but the opposite also applies. Now you have twice the power to deal with it. Sit down, do the math, and see what it is that you can do to address all the financial loose ends first.
Read More: Dealing Wisely With Marriage, Money And Property
If there is more than one debt between you, you can assume one of the two approaches. You could either tackle the greatest debt first, to lower the interest you have to pay. Alternatively, if you need some motivation, you can also decide to get rid of the smallest debt first. But whatever you choose, do it right away and do it together.
2. Decide on the financial arrangement that suits you both
There are many ways in which couples organize their finances. But, they can mostly be divided into two main categories. One option is to join all the earnings and all the expenditures and just have one big shared pool of money and spending. The other is to keep finances as separate as possible and to chip in for the shared expenses. But, whatever the system in your marriage is going to be, the priority is to sit down together, discuss the options, and decide on one that suits you both.
If you decide to share it all, you should design a system that will ensure none of you feels that they are contributing more and enjoying less. It can be tricky, but with sincere and open communication it is entirely possible. Make a chart of expenses, divide them into necessary and fixed (such as a mortgage), needed but adjustable (such as food), and fun. And assign amounts of money to each. Be sure you're on the same page at all times to prevent any subsequent problems.
If you choose to keep separate accounts, the main thing to consider is how you are going to contribute to the shared expenses. The best system might be for both of you to set aside a percentage of your earnings. Chipping in with raw dollars will inevitably cause disbalance if your earnings differ significantly.
3. Don't be a killjoy or an insane spender
Now that you've got the technical stuff out of the way, it's time to discuss the philosophy of spending. Ideally, both spouses will share their views on money and how to spend it. But this mostly isn't the case. The problem arises when they differ so much that the friction it causes becomes the number one problem in the marriage.
So, the best possible advice is simple – have moderation. Whatever you do, don't overdo it. Whether it is being rational and saving, or spending for the sake of fun and joy. You shouldn't spend your life savings on a home theatre just to be able to see the latest episode of The Game of Thrones, but you should have some fun as well.
4. Discuss money (and other problems) regularly
Finally, however you organize your finances in a marriage, you should be sure to always discuss whatever issue might arise along the way. Whatever you're not happy with, speak out. But always do it assertively, respecting yourself and your partner. And this should apply to all your marital problems, plans, or mutual decisions. Communication is the key to a happy marriage.
Share this article on
Want to have a happier, healthier marriage?
If you feel disconnected or frustrated about the state of your marriage but want to avoid separation and/or divorce, the marriage.com course meant for married couples is an excellent resource to help you overcome the most challenging aspects of being married.
More On This Topic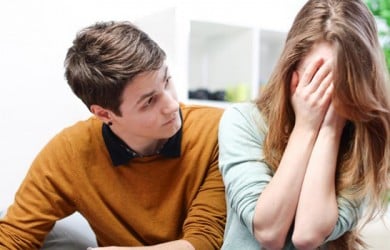 You May Also Like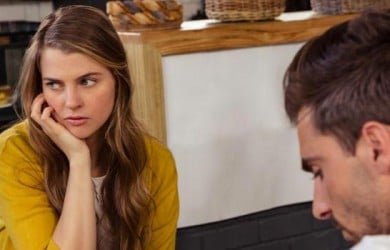 Popular Topics On Married Life