15 Tips for Setting Boundaries With Your in-Laws
Relationships, irrespective of their type, can have their fair share of disagreements, arguments, and problems. This does not mean that these people do not care about the relationship, nor does it mean that they are okay with these falling apart.
One such relationship is the one that a person has with their in-laws. It is best to consider setting boundaries in relationships, and relationships with in-laws are no different.
The constant fights can be emotionally exhausting and can make you irritated. You may worry about what they will think or how they will react.
We offer you a guide on setting boundaries with in-laws that will help you maintain peace in your family and your life.
What are healthy boundaries with in-laws?
Having a league of supporting in-laws might seem the best possible thing that can happen after marriage. While in most cases, the in-laws and your extended family are there to help you, everyone may not be that fortunate.
Your in-laws are persons who might harbor different beliefs. You may not be able to change their beliefs or may not be comfortable molding yourself in their beliefs. In such cases, the idea of setting boundaries with in-laws may give both parties to find a new way to navigate to secure a closer bond.
But, before that, you need to understand the concept of establishing healthy boundaries with in-laws.
In short, by setting boundaries with in-laws, you may limit how they interfere with your life. It might not be necessary to ask for their approval for simple issues. Instead, you can maintain a healthy distance. On top of that, you may also avoid conflict in issues that can be disturbing.
Here are some examples of boundaries with in-laws.
Respecting others' beliefs and ensuring that other people also respect your values and beliefs

Being able to communicate

emotional needs

and wants

Respecting the needs of others but not disturbing your own needs for that

Saying "No" when needed, even though when your spouse is unable to do that

Ensuring you do not compromise your mental health while interacting with others

Offering flexible access to your family members in your personal life.
There are different types of boundaries, including physical, sexual, mental, financial, and emotional.
Mental boundaries-

Healthy mental boundaries protect your ideas, beliefs, values about life, child upbringing, etc. It prevents others from disrupting your mental peace.

Emotional boundaries-

Emotional boundaries are boundaries where you do not disclose your personal information or feelings in front of in-laws because they can have different values and may not agree with you.
This book further talks about boundaries in families.
Related Reading: 

Setting Healthy Boundaries in a Relationship
Methods that you can use to set boundaries with your in-laws
Here are the methods how for setting boundaries with in-laws when you feel they are making your life complicated-
1. Address the issues first
Are you keen on setting boundaries with your sister-in-law or other in-laws? Then first, address the issues that are bothering you.
Are they overly controlling?
Or do they belittle you?
Or do they try to butt in for every occasion?
The sooner you find the issues bothering you, the sooner you may get relief from overbearing in-laws.
2. Talk with your partner
If you feel that setting boundaries with in-laws can help, first talk with your partner. For them, their family members are important. Hence, you must point out issues that bother you before doing this.
If you still want to try before setting boundaries, ask your partner to speak with their family members about your feelings. It might also make them understand issues better.
Related Reading: 

10 Relationship Conversations You Can Have With Your Partner
3. Be careful while communicating
Your in-laws may not understand the boundaries. Hence, there can be cases where you find in law overstepping boundaries. In such cases, communicate sensibly.
You may explain clearly why you think their opinion or activities are not positive in your life.
You may need to take a firm stand when you find a mother-in-law overstepping boundaries and other in-laws doing so. Sometimes a little firmness might not hurt.
15 tips for setting boundaries with your in-laws
Here are fifteen tips for setting boundaries with in-laws that you can use-
1. Find different ways to interact
A family might not agree on every matter. But, often, tension arises when you are too close and spend a lot of time together.
One of the easiest ways to set up boundaries with in-laws is to change the way of interaction. You may limit your meet-ups to only family dinners, family occasions, and a few simple phone calls once in a while.
You need to understand that not every father-in-law is like an overbearing and intrusive father-in-law. A family might have differences once in a while. But, it might be better to change the method of interaction to ensure you are comfortable with your in-laws.
Related Reading: 

Thriving and Living With in-Laws- 10 Tips
2. Spend time in a different manner
If you find that cutting the time spent is not easy, you may try changing how you spend time with them. This may help you in setting boundaries with in-laws.
Instead of a home dinner, you can go for family dinners in a restaurant or a local pub. Or you can also arrange a get-together in a theme park. You all may enjoy it while maintaining the boundaries.
3. Never compete for affection
Your spouse may have a different spot for their family members, like their parents and sisters in their life. It may seem intrusive to you, but it might be natural for them.
So, never compete for affection from your spouse. You are the partner and will have a different space in your spouse's life. If you feel the need, you may consider taking therapies with your in-laws for this issue.
This research especially highlights how in-laws' relationships change before and after marriage.
Related Reading: 

13 Easy Ways to Show Your Affection in a Relationship
4. Let them know you are not competitors
The other side of the coin is to let your in-laws know that you are not competitors and are part of the family.
They may have been trying to do this to gain their children's attention. Let them know that you respect them and that they do not need to compete with you to gain their child's attention. If that does not help, set up mother-in-law boundaries.
5. Never fight with your spouse in case of conflict with in-laws
Do you have a sister-in-law overstepping boundaries often? You might become angry with their behavior.
But, you should try never to fight with your partner for this conflict. Probably they were not aware of the conflict. If you direct your anger towards your partner, it will only tarnish your relationship with them and do no good.
Instead, talk with your spouse about setting up boundaries with in-laws differently. They may even understand the issue and offer you some help as well.
6. Try to understand their feelings
Often, setting boundaries with in-laws happens due to miscommunication. Hence, try once to check out if their concern is genuine.
You could have taken a status too firm and may have ignored some valuable inputs from them. Hence, try to think about their opinions once. It may even help you rethink how to set up boundaries with in-laws holistically.
7. Take part in what they love to do
You may not like how your in-laws spend their holidays or how they go on vacations. They may have asked you, but you might consider that as an intrusive sign of in-laws overstepping boundaries. Instead, try what they love doing once.
Probably, you may find their way of doing things enjoyable. If not, you can always tell them that you like other things. Please remember that while rejecting, do it positively to ensure they do not feel hurt.
8. Tell them that some of their advice may not apply to your lifestyle
You might find that you have frequently been clashing with your in-laws after childbirth. So, what is the best method for setting boundaries with in-laws after a baby?
You may make it clear that what worked for them may not work for your child. They lived in different times and may have had different lifestyles.
But, on the other hand, you may lead a different lifestyle. Hence, some of their advice may not work at all. Hence, politely tell them that their advice is not working as you are in a different situation.
9. Do not limit their interaction with your children
You might not like your overbearing in-laws, but do not completely cut them off from your life. Research says that relationship instability within laws often affects the personality of your children.
Instead, allow your children to spend quality time with their grandparents or aunts and uncles without your presence. If your babies love it, offer them to have a sleepover over at their grandparents' or their aunts' or uncles' houses once in a while.
You may even encourage your children to have video calls with your in-laws once in a while. It will help you maintain boundaries without compromising your children's interaction with them.
On top of that, it may also help you create a healthy boundary between your children and your in-laws.
10. Avoid unnecessary arguments
You probably do not like how they dress or talk or lead their lifestyle. But, they are individuals with different personality traits. Their ideologies and beliefs may not match your standard every time.
But, there is no point in unnecessary arguments with them about what they are doing differently. It might cause a rift that you will never be able to repair. Instead, divert your attention and anger.
You can watch TV, take a stroll, work in the kitchen, or even work on an ongoing office project. It will help a lot. You will find that less fighting has allowed you to set up healthy boundaries with your in-laws.
Related Reading: 

How to Handle Relationship Arguments: 18 Effective Ways
Here's more about how you can deal with in-laws who do not like you:
11. Understand and make them realize that nobody is perfect
Each person is perfect in their way. So, nobody matches perfectly according to the other person's expectations.
You also might not like some habits of your spouse. But, you do not fight with them. So why fight with your in-laws on the same issues?
Understand that they may not be perfect as per your idea. But they are what they are. On the other hand, clearly state that you will not be perfect for your in-laws.
Instead, your mistakes and shortcomings make you a complete person. Talk with them to prevent mental and emotional fatigue.
12. Set boundaries by consulting your partner
Want to set up boundaries? Let your partner know first. They are an integral part of your life. Hence, tell them what you think is not right.
Have a proper discussion about what you think is healthy and what is unhealthy. Ask their opinion on setting up boundaries.
They might help you find ways to have respectful boundaries that offer healthy access to both parties.
Related Reading: 

15 Signs of Unhealthy Boundaries in Relationships
13. Learn to let go
You will find that your in-laws may interact similarly even after setting boundaries with in-laws. They may still irritate you or cause conflicts.
Sometimes, it is better to let things go instead of confronting them. In these cases, conflicts might result in more conflicts that do not yield satisfactory solutions.
By letting things go, you can focus better on other issues. You can continue a happy life by ignoring your in-laws and some of their actions.
Related Reading: 

How to Know When to Let Go of a Relationship: 15 Signs
14. Make a clear list of boundaries
Think about making a clear list of boundaries for mother-in-law or other family members. Make sure to list what is right and what is not, and talk with your partner about the list. On top of that, also make your intentions and issues clear for making a list.
But, make the list flexible. It will help you include more boundaries or exclude some in the future.
15. Do not seek their approval in every case
What is the best way to set boundaries with in-laws? Stop asking for the approval of your in-laws for every action. You are an individual and may need to make some serious decisions sometimes.
Remember that your in-laws might not have the same ideologies as you and may even not approve of your ideas. Hence, stop asking for their nod in every task and lead your life as you think fit. They might eventually understand.
The bottom line
Setting up boundaries can repair the relationship between you and your in-laws. On top of that, it also prevents any further conflicts that disrupt your mental peace.
But, before you do that, always consult your spouse and tell them your idea. You can also go for a counseling session if you need some guidance. Remember that you always have the right to lead a happy family life without disturbances.
Share this article on
Want to have a happier, healthier marriage?
If you feel disconnected or frustrated about the state of your marriage but want to avoid separation and/or divorce, the marriage.com course meant for married couples is an excellent resource to help you overcome the most challenging aspects of being married.
More On This Topic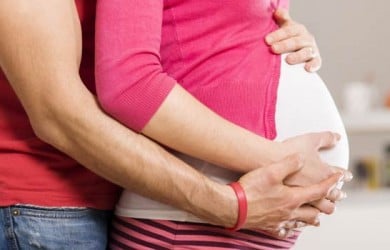 You May Also Like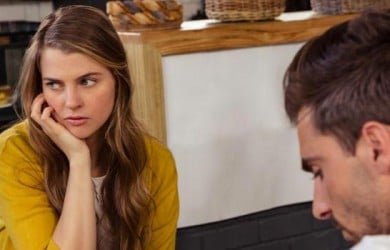 Popular Topics On Married Life