Lack of Emotional Intimacy in a Marriage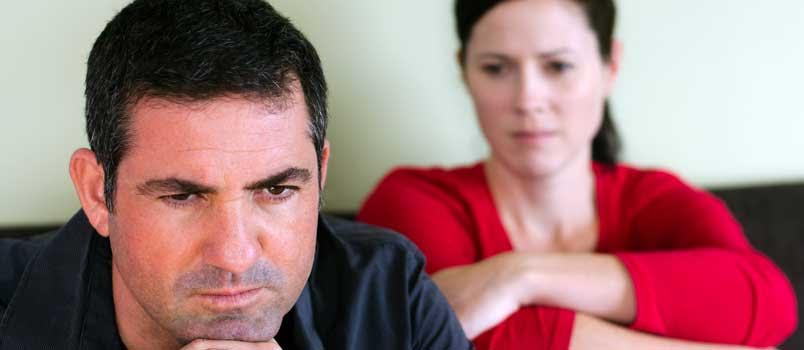 Emotional Intimacy can mean many things, and the term does not have any one definition. Rather, emotional intimacy regards the way in which we relate to our partners, the level of mutual respect and trust, the feelings of kinship and physical closeness, the way we communicate, how we handle emotional conflict, emotional control and intelligence, and of course, romance and love.
This article centers on bonding and romance as elements that are synonymous with emotional intimacy. Married couples often find themselves despairing when, in time, they feel as if they have lost touch with one another, that the marriage has become boring or dull, or that they do not have the closeness, affection, or romance that they feel they should have with their spouses.
Marital therapists address this topic every day; and typically reassure couples that the sense described above is absolutely normal. Many believe that love should be just like a fairy tale; that "the one" we marry is meant to be, and that our feelings of attachment and adoration will last forever and ever if they are right.
This type of thinking is one of the hallmarks of erroneous thinking in our culture. Even those of us that feel we "know better" may have something lurking deep in our subconscious, telling us that if we married our true love, we should never be feeling this way. The first thing you should do is eradicate stereotypes like this one immediately, and start taking a practical approach to the problem.
Read More: What To Do When You're Feeling No Emotional Connection With Your Husband
Though it may not seem so, you worked harder for love while courting your partner than you ever have since. Your appearance was better, you put more energy into the perfect date, the perfect dinner, the perfect birthday cake – whatever happened during that time, you put in large amounts of energy. Since then, you were married and things were going well. Then you were going through the motions for awhile. Maybe you didn't have sex as often. Or, maybe you didn't take as much time grooming. Maybe now you are seated on the sofa eating bon-bons and watching Oprah. Seriously though, you are going to have to work hard again, like you did during courtship, to bring emotional intimacy back into the picture.
Now that you know a lack of emotional intimacy isn't the end of the world, you can start the process of introducing – or reintroducing- the tools that make love grow.
Reflect on your happy time together
Some practitioners in marital therapy recommend you do this daily; keeping it positive, repeating affirmations, and simply meditating on the idea that you are putting forth the energy that will restart romance. It has been proven that what we truly believe, and put energy to, can be manifested.
Take note on things you did while happy together
What did he do for you that made you smile? What did you do for him? During what moments did you feel the happiest, most connected, or most romantic? In what moments do you think you both felt high passion, mutually?
Write down as many as you can think of. Consider what made these moments special; what gave you the warm and fuzzy feelings?
Spending quality time can make a difference
The most obvious place to start with your spouse will be some dedicated time together. If you want to bring back the passion, you need to spend time together, like you used to. Figure out ahead of time how you will make it special. What will you do that will bring back the fun like old times? What do the both of you need to do first? Whether going out to the movies, reminiscing on old photographs together, or eating dinner by candlelight, or even washing each other's backs tonight, you will have started adding emotional intimacy by the process of re-connection.
Want to have a happier, healthier marriage?
If you feel disconnected or frustrated about the state of your marriage but want to avoid separation and/or divorce, the marriage.com course meant for married couples is an excellent resource to help you overcome the most challenging aspects of being married.
More by Kelli H