How to Open Up Emotionally in a Relationship: 9 Effective Ways
Discovering how to open up emotionally in a relationship can be challenging, especially if you're not naturally inclined to express your feelings.
The truth is, it's not that easy to be emotionally vulnerable. It's scary.
Not everyone is comfortable sharing their weaknesses, feelings, and even their fears.
It becomes challenging when you have to fight your way to learn how to open up to your boyfriend or girlfriend.
Learning how to open up emotionally in a relationship is crucial, especially for individuals who fear being hurt.
What is opening up emotionally?
Opening up emotionally refers to sharing one's innermost thoughts, feelings, and vulnerabilities with another person, typically within a close and intimate relationship.
It involves breaking down emotional barriers, letting go of defensiveness, and allowing one to be transparent and honest with their partner.
When emotionally open, people reveal their fears, dreams, insecurities, past experiences, and emotional needs, creating a deeper level of trust and understanding in the relationship.
What is the significance of being open in a relationship?
Sharing feelings in a relationship is essential if you want to have a healthy relationship.
However, it's more complicated since opening up to your partner requires a willingness to be vulnerable and take emotional risks and a sense of safety and acceptance within the relationship.
Why is this important?
Opening up in relationships fosters a genuine connection, intimacy, and empathy between partners, strengthening the bond and allowing for more profound emotional support.
It also enables couples to navigate challenges more effectively, communicate openly, and grow together individually and collectively.
Learning how to open up emotionally in a relationship is essential to building and sustaining a healthy, fulfilling, and loving relationship.
9 ways to improve emotional openness in a relationship
Are you struggling with how to be more open in a relationship?
If you find it challenging to learn how to open up emotionally in a relationship, don't worry – it's a skill that can be developed over time.
Here are nine practical and proven ways to learn how to open up in a relationship:
1. Practice self-awareness
You must identify your feelings before you decide to be emotionally open. It will be hard to open up when you're not sure about your own emotions.
Also, it will be hard for you to understand your partner's emotions when you're not sure about your own feelings first.
Learning how to open up emotionally in a relationship starts with you.
Start off by understanding your emotions and inner thoughts.
Reflect on your feelings and consider the reasons behind them. Self-awareness will help you identify any emotional barriers hindering your ability to open up.
2. Create a safe space
When you first start opening up in a relationship, it could become scary. You might think you can't do it, or your partner might misunderstand, but you have to start at something, right?
The first thing that you need to do is to establish a safe and non-judgmental environment where you and your partner can freely open up.
Avoid criticism and negative reactions when your partner shares their emotions, as it may deter them from opening up in the future.
3. Start small
Learning how to be more open with your partner could be overwhelming, so take small steps. Don't rush into pouring out your heart to your partner and end up feeling overwhelmed after.
Take small steps and allow yourself to feel comfortable.
Begin by sharing your day-to-day experiences and gradually move on to more personal feelings and thoughts. Letting your partner know about your daily ups and downs helps build trust.
Don't rush things. Sharing more of your emotions will come naturally after this.
4. Be a good listener
Remember that emotional openness is a two-way street.
If you want a relationship with a deep emotional connection, you must build this together.
Practice active listening when your partner shares their feelings. Show genuine interest, maintain eye contact, and avoid interrupting. Offer empathy and understanding, making them feel heard and supported.
5. Avoid making assumptions
Assumptions can lead to misunderstandings and miscommunication, so avoid this altogether.
Learning how to open up to your partner will require you to practice communication.
Ask open-ended questions instead of assuming what your partner is feeling or thinking. This encourages them to share their emotions more openly and clears potential misconceptions.
6. Be patient and understanding
How to open up emotionally when your partner is scared?
This situation may happen, but please be patient. Remember that opening up emotionally might be difficult for your partner, so be patient and understanding.
Give your partner the space to express themselves without feeling rushed or pressured. Emotional openness is a journey that requires time and trust.
7. Share your past experiences
Where do you start learning how to express emotions in a relationship?
Opening up about your past experiences can deepen emotional intimacy. Share your fears, past traumas, and significant life events.
Revealing your vulnerabilities allows your partner to understand you better and fosters a deeper emotional connection.
Again, it would be best to remember that all of these shouldn't feel forced. It should come naturally when you are ready.
8. Practice empathy and validation
Empathy is vital if you aim for an emotionally strong relationship. Show empathy towards your partner's emotions and validate their feelings.
Even if you don't fully comprehend their perspective, let them know you understand and acknowledge their feelings.
Avoid dismissive or judgmental responses.
Empathy is also important in your relationships, watch this video as it talks about the importance of empathy and how you can cultivate it. Apply it in your relationship, daily interactions, and even to yourself.
9. Seek professional help if needed
"Why do I have a hard time opening up? It's giving me anxiety."
Fear of being open in a relationship may happen, but it's not a lost cost.
If you or your partner find opening up emotionally challenging, consider seeking professional help.
Couples therapy or counseling can provide a supportive and unbiased environment to explore and address emotional barriers.
Commonly asked questions
Here are the answers to some pressing questions that can help clarify how you can become more emotionally vulnerable:
What are the signs of being emotionally unavailable?
Emotionally unavailable individuals may find it challenging to understand the emotions of others and may seem aloof or indifferent in different situations.
They often struggle to share their inner world and establish a deep emotional bond with their partners.
Signs of being emotionally unavailable include:
– Avoiding deep conversations about feelings.
– Difficulty expressing emotions.
– Maintaining emotional distance.
– Fear of commitment.
– Inability to connect on an emotional level.
– Prioritizing logic over emotions.
– Avoiding vulnerability.
– Displaying a pattern of short-lived relationships.
How do I know if I'm emotionally available for my relationship?
"We talk about our feelings. Does this mean I'm emotionally available?"
Being emotionally available means sharing your emotions and thoughts with your partner and showing empathy and understanding toward their feelings.
Emotional availability involves being present, supportive, and vulnerable in the relationship and having the capacity to establish a strong emotional connection through deep and meaningful conversations.
Additionally, you actively invest time and effort to nurture the bond and are committed to working through challenges together.
What does it mean to be emotionally intimate with a person?
Being emotionally intimate with someone means having a deep and genuine connection where you feel safe sharing your innermost thoughts, feelings, and vulnerabilities.
Maintaining a healthy relationship with emotional intimacy requires open, honest, and empathetic communication while striving for transparency.
Do you know the importance of emotional intimacy?
Emotional intimacy goes beyond physical closeness as this level of intimacy fosters trust, strengthens the bond, and creates a sense of emotional security in the relationship.
What is the impact of emotional openness on our mental health?
Emotional openness has a significant positive impact on mental health.
When individuals express and process their emotions openly, it reduces internal emotional tension and stress.
It also fosters a sense of emotional well-being, improved self-awareness, and enhanced coping skills.
Emotional openness also encourages seeking support and communication, alleviating loneliness and isolation.
Emotionally open individuals often experience better overall mental health, increased resilience, and improved relationships, as they can navigate challenges effectively and form deeper connections with others.
Is it possible for a relationship to thrive without emotional vulnerability?
While a relationship may exist without emotional vulnerability, it is unlikely to thrive long-term.
Emotional vulnerability is vital for a relationship to thrive as it builds trust, intimacy, and connection between partners.
Communication may become superficial without emotional openness, leading to misunderstandings and emotional distance.
A lack of vulnerability can hinder the relationship's growth and prevent genuine emotional support and understanding.
For a relationship to thrive and reach its fullest potential, both partners must embrace emotional vulnerability and openness.
Conclusion
Emotional openness is a fundamental aspect of fostering healthy and fulfilling relationships.
By embracing vulnerability, actively listening, and sharing our inner selves with our partners, we create a safe and trusting space for emotional intimacy to flourish.
The impact of learning how to open up emotionally in a relationship extends beyond the relationship itself, positively influencing our mental well-being and overall life satisfaction.
While it may be challenging for some, developing emotional openness is a transformative journey that enhances communication, strengthens bonds, and nurtures deeper connections.
Acknowledging and embracing our emotions pave the way for a more profound and meaningful connection with our loved ones.
Share this article on
Want to have a happier, healthier marriage?
If you feel disconnected or frustrated about the state of your marriage but want to avoid separation and/or divorce, the marriage.com course meant for married couples is an excellent resource to help you overcome the most challenging aspects of being married.
Learn More On This Topic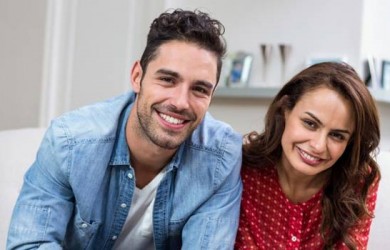 You May Also Like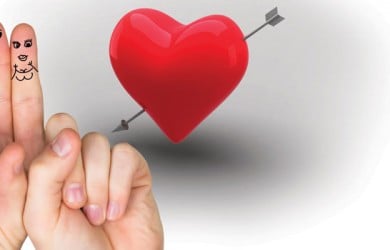 Popular Topics On Married Life