7 Signs of an Abusive Marriage and Steps to Safety
In the world of relationships, things aren't always what they seem. Take James and Olivia, for example. They appear happy to everyone around them, but behind closed doors, they're struggling with something painful.
This kind of hidden pain happens more often than we realize, and it's important to understand how to recognize it. We're going to talk about seven simple ways you can tell if a marriage is not healthy and that you are caught in an abusive marriage.
By shedding light on this sensitive issue, we hope to empower people to offer support and make a positive difference in the lives of those who may be silently suffering. Remember, a little awareness and compassion can go a long way in helping someone find their way out of the darkness.
Let's move forward to understand what is an abusive marriage.
What is abusive marriage?
An abusive marriage is a deeply distressing and harmful relationship where one partner employs various forms of control, manipulation, or violence to assert power over the other. It encompasses emotional, verbal, psychological, physical, and even sexual abuse.
Victims often endure fear, humiliation, and isolation, trapped in a cycle of toxicity. Recognizing the signs is crucial: constant belittling, threats, financial control, and isolation from friends and family. Such relationships erode self-esteem and mental well-being.
7 signs to identify an abusive marriage
Recognizing an abusive marriage is essential to providing help and support to those trapped in such harrowing situations. Abusive marriages can take many forms, encompassing emotional, and verbal abuse, psychological, physical, and even sexual abuse.
Here are 7 signs of domestic abuse in marriage to look out for
1. Constant belittling
In an abusive marriage, one partner often employs a pattern of constant criticism, insults, and belittling remarks. This relentless degradation erodes the victim's self-esteem, leaving them feeling worthless and powerless.
2. Control and isolation
One of the abusive marriage signs is that abusers frequently seek to control their partner's actions, decisions, and even thoughts. They might isolate them from friends and family, making the victim dependent solely on the abuser for emotional support and validation.
3. Explosive temper
Physical abuse in marriages can also be manifested through extreme temper shifts.
Rapid and extreme mood swings, leading to outbursts of anger or violence, are common in abusive relationships. The victim often walks on eggshells, fearing any action could trigger the abuser's rage.
4. Jealousy and possessiveness
An abuser might exhibit extreme jealousy, accusing the victim of infidelity without any valid reason. This controlling behavior stems from the abuser's desire to maintain dominance over their partner.
5. Financial control
Abusers may exert control over the victim's finances, making them financially dependent and limiting their options for escape. This can leave the victim feeling trapped and powerless to leave the marriage.
This article discusses financial abuse, where one person uses power and control over another's finances and starts the path to recovery.
6. Blame shifting
Abusers often shift the blame for their behavior onto the victim, making them believe that they're the cause of the abuse. This manipulation tactic confuses the victim and prevents them from seeking help.
7. Threats and intimidation
Threats of physical harm, harming loved ones, or even suicide are sexual abuse in marriage signs that abusers use to maintain control. These threats create fear and further isolate the victim, making it difficult for them to seek help.
The challenges of leaving an abusive marriage
Leaving an abusive marriage is a daunting and complex journey fraught with numerous challenges. One of the most significant hurdles is the emotional manipulation inflicted by the abuser.
Victims are often trapped in a cycle of hope, believing that the abuser will change or that they can fix the relationship. This emotional attachment makes it difficult to break free.
Financial dependence is another major obstacle. Abusers commonly control the victim's finances, leaving them with limited resources and no means to support themselves if they leave. The fear of financial instability can deter victims from seeking independence.
Moreover, leaving can escalate the danger. Abusers may respond with increased violence or threats, making the victim's safety a paramount concern. The risk of retaliation against them or their loved ones can paralyze victims, preventing them from taking action.
Social isolation is yet another challenge. Abusers often isolate their victims from friends and family, leaving them with a limited support network. This isolation can make victims feel even more vulnerable and unsure of where to turn for help.
Preparing to leave an abusive marriage
Preparing to leave an abusive marriage demands careful planning and resilience. Start by gathering essential documents like identification, financial records, and legal papers. Develop a support network of friends, family, or professionals who can offer emotional and practical assistance.
Save money discreetly, ensuring financial independence. Research available resources, such as shelters and legal aid, and create a safety plan for the departure. Prioritize personal safety and consider seeking guidance from domestic violence organizations.
Preparing methodically enhances the chances of a successful transition to a life free from abuse.
In this video, Dr. Phil and his wife, Robin, founder and CEO of When Georgia Smiled, list steps to take to safely leave an abusive relationship:
Steps to safely leave an abusive marriage
Escaping an abusive marriage requires a strategic approach to ensure safety and minimize risks. Here are the essential steps to leave such a relationship safely:
Develop a detailed safety plan that outlines your escape strategy. Identify safe places to go and people to contact in case of emergencies. Memorize important phone numbers, and consider using a coded phrase with friends or family to signal danger.
Gather essential documents
Collect important documents such as identification, birth certificates, passports, financial records, and legal papers. Keep these documents in a secure and easily accessible location, preferably outside your home.
Financial independence is crucial. If possible, discreetly save money or open a separate bank account. Cancel joint credit cards and monitor your credit to prevent the abuser from sabotaging your financial stability.
Connect with friends, family, or support groups who understand your situation and can provide emotional assistance. Share your plans with trusted individuals so they can offer help when needed.
Consult domestic violence organizations, counselors, or legal advisors who specialize in helping victims of abuse. They can guide you through the legal process, assist with restraining orders if necessary, and provide information about available resources such as shelters.
Recovery and healing after leaving an abusive marriage
Recovery and healing after leaving an abusive marriage is a transformative journey. Rebuilding self-esteem, regaining a sense of autonomy, and addressing emotional scars are crucial steps.
Seek therapy, support groups, or counseling to handle emotional and physical abuse in marriage and develop coping mechanisms.
Surround yourself with a nurturing network of friends and professionals who understand your experience. Embrace self-care, engage in activities that bring joy, and set boundaries to build a healthy future.
Healing takes time, but with dedication and support, it's possible to regain control, rediscover happiness, and pave the way to a life defined by strength and resilience.
Commonly asked questions
Handling the complexities of leaving an abusive marriage demands understanding and guidance. Below are concise answers to frequently asked questions about this challenging journey.
How to help someone leave an abusive relationship
Support them without judgment, offering a safe space to talk. Encourage them to develop a safety plan, connect with resources like domestic violence hotlines or shelters, and seek professional guidance.
Show patience and respect their decisions, understanding that leaving is a complex process requiring emotional support and practical assistance.
Why is it so hard to leave an abusive marriage?
Leaving is challenging due to fear of retaliation, financial dependence, emotional manipulation, and the hope that the abuser will change. Isolation from support networks and low self-esteem also play a role, making it difficult to break free from the cycle of abuse.
How can I rebuild my life after leaving an abusive marriage?
Focus on self-care, seeking therapy to heal emotional wounds. Reconnect with friends and family, rebuild a support network, and set new goals.
Develop financial independence, engage in empowering activities, and create a safe, nurturing environment. Patience, professional assistance, and self-compassion are vital in this transformative journey.
What are examples of abusive acts in marriage?
Abusive acts can include verbal insults, constant belittling, controlling behavior, isolation from loved ones, financial manipulation, threats, physical violence, and sexual coercion. These actions aim to exert power and control over the victim, causing lasting harm to their well-being.
Can an abuser change their behavior?
While change is possible, it's rare without intensive therapy and genuine commitment. Abusers must recognize their behavior, take responsibility, and actively work to reform deep-seated patterns.
Victims' safety remains paramount in case of all forms of abuse in marriage, believing change is contingent on seeing sustained and consistent improvements in behavior over an extended period, ideally under professional guidance.
Breaking free from the cycle of abuse
Reclaiming life after leaving an abusive marriage requires strength and support. By acknowledging the abuse in marriages, seeking help, and embracing healing, survivors can pave a path to renewed well-being and empowerment.
Share this article on
Want to have a happier, healthier marriage?
If you feel disconnected or frustrated about the state of your marriage but want to avoid separation and/or divorce, the marriage.com course meant for married couples is an excellent resource to help you overcome the most challenging aspects of being married.
Learn More On This Topic
You May Also Like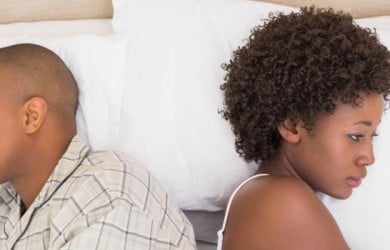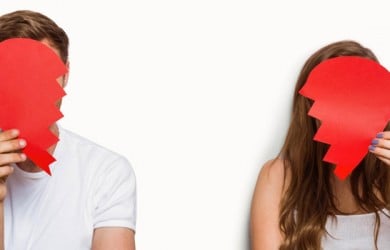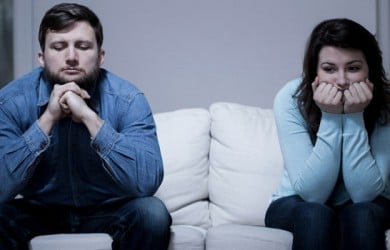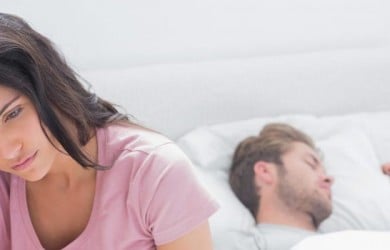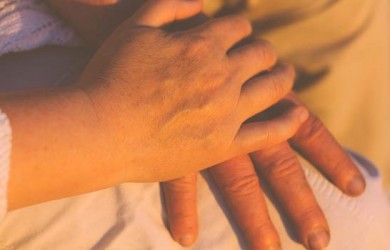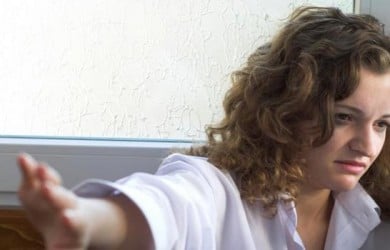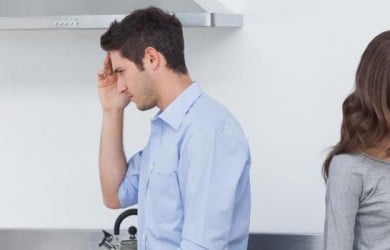 Popular Topics On Marriage Help