Emotional Abuse Checklist: 10 Red Flags
When people hear the word abuse, they likely think of it as physical violence or abuse. However, abuse can also be emotional, mental, or psychological.
Emotional abuse is a form of domestic violence that often goes unrecognized and can be just as damaging as physical abuse. Victims of emotional abuse may experience manipulation, isolation, and degradation, leading to low self-esteem, anxiety, and depression.
If you are experiencing emotional abuse from a partner, friend, family member, etc., it suggests that the relationship is toxic and could affect your mental health in the long run.
In this article, you will learn how to recognize the red flags on the emotional abuse checklist to seek support or help if you are emotionally abused.
What is emotional abuse?
Emotional abuse can be any behavior that adversely affects your emotional or mental health. When you are emotionally abused, you'll likely lose confidence and experience a drop in self-esteem, amongst other effects.
Additionally, emotional abuse comes with manipulation tactics that prevent you from getting the support that will free you from the abuser's grip.
If you have asked questions like what is emotional abuse, it is important to highlight that the victims mostly feel trapped. Also, they wonder how their lives will be when they leave the abuser.
To understand more about how emotional abuse works in romantic unions, check out this research by Gunnur Karakurt and Kristin E. Silver. The study is titled 'Emotional Abuse in Intimate Relationships', and it looks at the role of gender and age in this concept.
What are some possible causes of emotional abuse?
Emotional abuse can stem from a variety of factors, including childhood trauma, learned behaviors from parents or previous relationships, and a desire for control or power in the relationship. Substance abuse and mental health issues can also contribute to emotional abuse.
Societal beliefs and gender roles can perpetuate emotional abuse, with some individuals using harmful tactics to maintain a perceived superiority over their partner. Understanding the potential causes behind an emotional abuse checklist is crucial in identifying and addressing it in relationships.
Emotional abuse checklist: 10 red flags
Knowing how to recognize the signs of the emotional abuse cycle can help you make the right decisions to make it stop. Here are some red flags on the emotional abuse checklist.
1. Humiliation
Being humiliated is one of the signs on the emotional abuse checklist, where you get constantly put down so you cannot stand up for yourself. When someone is humiliated, it is often done in front of others, especially when the abuser tries to let everyone know about the victim's actions.
To understand more about the process, patterns, and signs of emotional abuse, check out this study by Bhanu Srivastav. This insightful piece exposes the forms and signs of emotional abuse that will help you overcome them.
2. Deliberate neglect
When you are neglected intentionally, it can be one of the points on the emotional abuse checklist. This means that the abuser may not pay attention to you in order to make you plead for it. The abuser may want you to constantly depend on them in different ways.
3. Constant monitoring
One example of emotional abuse from a partner is when you're regularly monitored. Your partner might constantly check your emails, social media accounts, etc., to know what you're up to. They might not allow you to have breathing space because they don't want to be left out of your life.
4. Guilt-tripping
Making you feel guilty so that the abuser can have their way is another sign on the emotional abuse checklist. When you are emotionally abused, you might feel wrong for something you didn't do and make decisions that won't favor you.
Related Reading: 

Guilt Tripping in Relationships: Signs, Causes, and How to Deal With It
5. Manipulation
On the emotionally abusive relationship checklist, manipulation is one of the prominent red flags. Manipulation involves subtle coercion that will make you do the abuser's bidding.
Here's an insightful video on how to treat your partner right. Have a look to recognize if you're mistreated in your relationship:

6. Destructive criticism
Sometimes, criticism can be great because it motivates you to do better. However, if destructive criticism is at play, you might get discouraged because you won't feel good enough. Destructive criticism is a red flag on the emotional abuse checklist that makes you question your abilities.
7. Invalidating/Dismissing
Have you ever experienced a situation where someone talks down or invalidates your feelings or opinions so they can have their way? This is one of the signs on the emotional abuse checklist that shows you were psychologically abused.
8. Blaming
Some people also play the blame game to make you feel bad. Blaming is one of the features on the verbal, and emotional abuse checklist where the abuser blames the victim for everything that goes wrong.
Related Reading: 

How to Deal With Someone Who Blames You for Everything
9. Controlling
They compel you to make decisions that might make you uncomfortable or unhappy. Sometimes, they can use threats when you're unwilling to meet their demands.
10. Making decisions on your behalf
Emotional abuse can also be present when your partner makes some decision for you without your consent. They might feel that you're not capable of making the right choices or you're the better person to make those decisions.
Related Reading: 

Ways to Make a Strong Decision Together
Strategies to deal with emotional abuse in a relationship
If you are experiencing some signs mentioned here as the emotionally abusive relationship checklist, you can help yourself by setting healthy boundaries to protect your mental health. You can also seek support from a counselor to combat the challenges of emotional abuse.
In Danya Glaser's study, you will learn how to manage emotional abuse in a relationship. The study is titled 'How to deal with emotional abuse and neglect' and uses a conceptual framework to recognize when a person is emotionally abused or neglected.
Frequently asked questions
Now that we have discussed the red flags of being in an emotionally abusive relationship let's take a look at some more important questions based on the relevant topic.
What is the narcissistic abuse cycle?
The narcissistic abuse cycle comprises a set of behaviors that is typical of narcissists. Some display the majority of the red flags on the emotional abuse checklist. Under this chain of events, a person constantly goes through emotionally abusive experiences which are mostly in the interest of the abuser.
How do emotional abuse victims act?
After undergoing the cycle of emotional abuse chart, the victims are likely to isolate themselves from others. They might also develop low self-esteem while they try to adapt to the abuser's expectations. In some cases, emotional abuse can cause mental disorders in a victim which might need professional help or support.
The road ahead!
When you recognize the red flags on the emotional abuse checklist, you need to seek help to deal with the situation correctly. If you're experiencing intentional or unintentional emotional abuse in your relationship, you can seek support by going for couples counseling.
Emotional abuse victims can be helped through various forms of support, including therapy, support groups, and legal intervention if necessary. It is important for victims to prioritize their safety and well-being and to seek assistance from trained professionals who can provide guidance and resources to help them heal and move forward.
Share this article on
Want to have a happier, healthier marriage?
If you feel disconnected or frustrated about the state of your marriage but want to avoid separation and/or divorce, the marriage.com course meant for married couples is an excellent resource to help you overcome the most challenging aspects of being married.
You May Also Like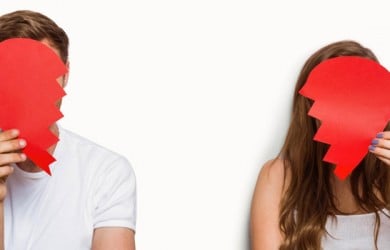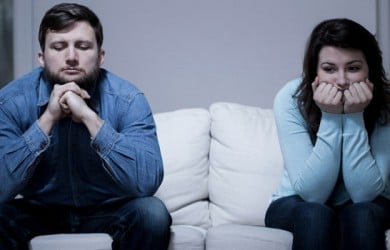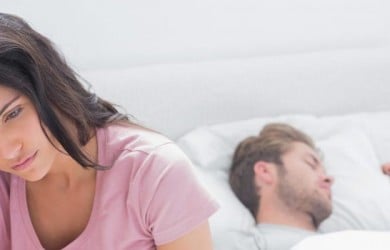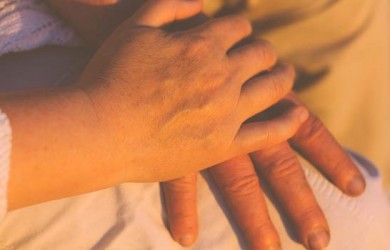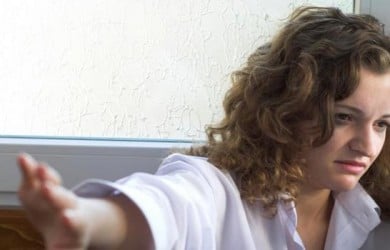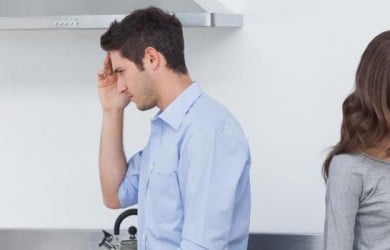 Popular Topics On Marriage Help