7 Adverse Effects of Domestic Violence on Mental Health
Domestic violence is a distressing and pervasive issue that affects countless individuals and families worldwide. This abusive behavior, occurring within the walls of a home, can take various forms, such as physical, emotional, or sexual abuse.
The consequences of domestic violence extend far beyond the physical realm and can have severe and long-lasting effects on the mental health of those it is inflicted upon. In this article, we discuss the effects of domestic violence on mental health and how one can overcome them effectively.
What is domestic violence?
Domestic violence refers to abusive behavior between intimate partners, spouses, or family members cohabiting in one home. It encompasses acts of physical violence like strikes, blows, shoving, or kicking, as well as emotional abuse, verbal insults, and sexual mistreatment.
This act of abuse breaches fundamental human rights, and the effects of domestic violence on mental health can throw overboard the dynamics of a relationship between the couple. Abuse can leave a person vulnerable to traumatic experiences, which impact their mental and emotional health, leading to long-term negative consequences.
Understanding what constitutes domestic violence is crucial to recognize and address this grave issue.
Link between domestic violence and mental health: The statistics
Numerous research and data have been collected on the effects of domestic violence on mental health. The World Health Organisation (WHO) states that victims of domestic violence are at a significantly higher risk of experiencing depression, anxiety, suicidal thoughts, and post-traumatic stress disorder (PTSD).
Shockingly, approximately two-thirds of women receiving mental health services have endured domestic violence, indicating the widespread impact on mental well-being.
Another study reported that women with mental health problems are more prone to be domestically abused, with 30-60% of women with mental health problems having experienced domestic violence.
How does domestic violence affect mental health?
Domestic violence affects mental health in several ways. It throws overboard a person's mental imbalance. Also, it can lead to a situation of self-doubt and worthlessness in the victim. Such abuse significantly impacts the self-esteem and self-worth of the person it is inflicted upon.
Living in an abusive relationship for an extended period under intimidation and humiliation deprives the person of a healthy atmosphere. Thus, it results in a variety of mental health problems such as anxiety to emotional disorders in the victim.
7 adverse effects of domestic violence on mental health
As mentioned, domestic violence is a distressing and pervasive issue that affects countless individuals and families worldwide. It can manifest in various forms, such as physical, emotional, psychological, or financial abuse.
While its immediate impact can be visibly harrowing, the consequences of domestic violence on mental health often run deep and enduring. This section below covers the various adverse effects of domestic violence on mental health and how it can have severe negative consequences in a person's life.
1. Depression
Depression is one of the most common effects of domestic violence on mental health. The typical signs of this condition include chronic or constant sadness, loss of interest in things around, disturbed sleep, and changes in standard eating patterns.
There can also be a sign of hopelessness as the person lives under such abuse for extended periods. Depression can slowly lead to several other chronic and acute mental illnesses.
2. Anxiety disorders
Another common effect of domestic violence on mental health is the development of severe anxiety. The victim may constantly be restless, with difficulty concentrating on essential tasks. They may also be overly worried or concerned about trivial things or matters, slowly leading to panic episodes if not controlled.
Victims may always be in a condition of hypervigilance or hyperarousal. Individuals may find it challenging to feel safe and secure because they are forced to prepare for the possibility of additional abuse constantly.
3. Post-traumatic stress disorder (PTSD)
The symptoms of PTSD are also noticeable in many survivors of domestic abuse. Such effects of domestic violence on mental health are a form of severe anxiety that can emerge after exposure to traumatic events.
Victims who have post-traumatic stress disorder frequently encounter symptoms such as flashbacks, nightmares, intrusive thoughts, and hypervigilance. The psychological wounds caused by traumatic events, such as those experienced in domestic abuse, can be long-lasting.
4. Substance abuse
To cope with "domestic violence mental health," many victims resort to substance abuse. The trauma, mental anguish, and emotional turmoil can get so severe that for a moment of temporary relief, drugs or alcohol may become solace.
However, this is a dangerous situation as, in reality, substance addiction makes mental health problems worse, and breaking out of the cycle can become more complex. Survivors may also develop eating disorders, such as anorexia nervosa or bulimia, as domestic violence and mental health coping strategies.
5. Isolation from society
The psychological effects of domestic violence can be so drastic that victims may begin to isolate themselves from other loved ones and family members. The isolation can get aggravated once other mental problems, such as anxiety or depression, arise.
Victims begin to feel disconnected and lonely and experience a lack of support from others.
Additionally, if the victim is a parent, there can be a negative impact on the well-being of the children as they may not be emotionally available for them. These are classic mental health indicators of domestic violence.
6. Self-injury and suicidal thoughts
Suicidal thoughts or self-injury result from an upheaval of "domestic violence mental illness." Once the condition worsens, leading to hopelessness in the victim, it can put the individual at risk of engaging in self-destructive behaviors. It's a sense of despair in them that may lead them to a state of chronic emotions such as guilt and loneliness, and therefore, they may ponder over suicidal thoughts or injury to themselves.
7. Problems with trust and intimacy
Among the physical and psychological effects of domestic violence are avoiding intimacy with partners and losing trust. Abuse puts up hurdles to intimacy in subsequent relationships as well. It can be challenging for survivors to trust others, especially love partners, acquaintances, or even members of their own families.
How to deal with the mental health effects of domestic violence
The mental effects of domestic abuse can be severe; hence it is vital to take the required steps holistically. To address the impacts of domestic abuse on mental health, survivors can take the following concrete steps to seek assistance and start their healing process:
1. Seek out professional assistance
Mental health and domestic abuse are related. Hence, the situation needs to be addressed as early as possible. Reach out to professionals, support organizations, trusted friends, or family members. Therapists, psychologists, and counselors can provide safe and supportive guidance to cope with traumatic experiences.
It is necessary to tackle the traumatic problem before it becomes a severe mental illness and domestic violence trauma. Individuals may find it easier to traverse the emotional consequences of domestic abuse and restore a sense of who they are with therapy assistance.
Watch this video to find out more about domestic violence and how one can deal with it:
2. Create a support network
Navigating through mental disorders caused by abuse can be difficult alone. However, it may be perfect to surround oneself with a supportive network of friends, family, and other survivors of the same experience.
There are several support groups online and offline that one could be a part of that may encourage and boost morale. Engaging with support groups can provide validation and a sense of belonging during the healing journey.
3. Carry out self-care
Self-care is essential for survivors and victims to regain their health and reestablish their identity. Engage in running, yoga, meditating, keeping a diary, engaging in hobbies such as music, gardening, or even learning a foreign language. These practices will calm the mind and body.
Educate and empower to be able to deal with the situation in the most efficient manner. Knowledge is a powerful tool that may assist survivors in regaining a sense of control and moving forward with their healing process.
Additional questions
Having understood in detail how domestic violence affects mental health, let's address a few frequently asked questions to understand this in depth.
How does domestic violence affect the brain?
Domestic abuse can significantly affect the brain. There can be potential changes in brain structure and function due to the ongoing stress, fear, and trauma they endure.
The amygdala, the brain's fear center, may become more active, while the prefrontal cortex, which controls emotions and aids decision-making, may become less active. Hence, these changes lead to increased worry, hypervigilance, and difficulty managing emotions.
What are the long-term effects of abuse in adults?
Long term impact of domestic violence can be severe. Victims and survivors may also face acute or chronic physical disorders besides the above-discussed mental illnesses.
Extended exposure to domestic abuse can raise the risk of severe mental health conditions such as PTSD, depression, and anxiety. The negative impact of abuse on physical well-being is equally worse with aches, malfunctioning of reflexes, and altered general body functioning.
Combating domestic violence together
There can be severe long-term effects of domestic violence on mental health as well as physical health. Thus, it is necessary to take action to recognize the seriousness of the problem and work your way out of it.
Survivors and victims must seek professional assistance, therapy, or a support network for healing and regaining control over their lives.
The devastating impact of domestic violence on mental health necessitates urgent attention. We can collectively work towards eradicating this pervasive issue by raising awareness, encouraging prevention, and supporting survivors. Let's extend compassion and empathy to those affected and take tangible steps to build a safer and healthier society for all.
Share this article on
Want to have a happier, healthier marriage?
If you feel disconnected or frustrated about the state of your marriage but want to avoid separation and/or divorce, the marriage.com course meant for married couples is an excellent resource to help you overcome the most challenging aspects of being married.
Learn More On This Topic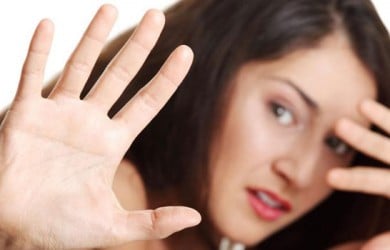 You May Also Like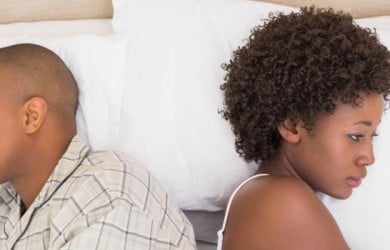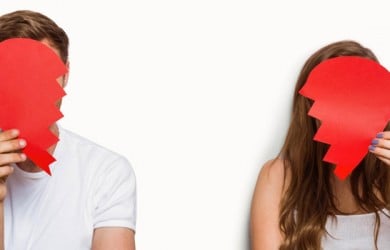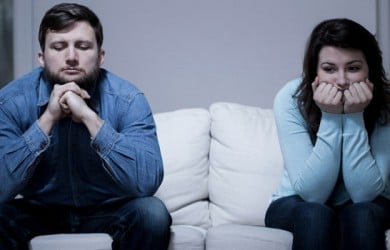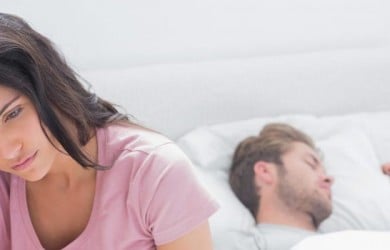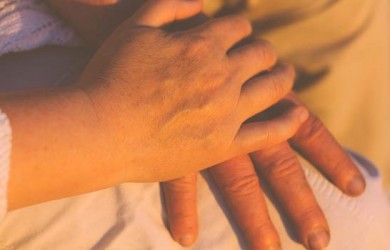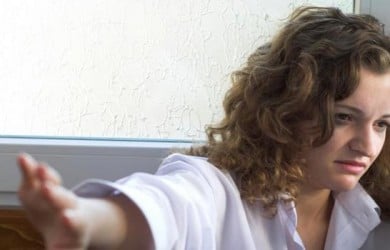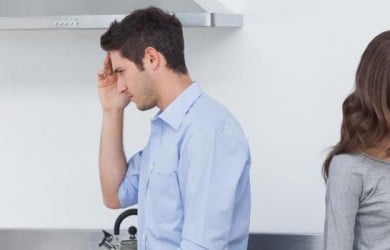 Popular Topics On Marriage Help