Signs and Effects of Domestic Violence Isolation
Domestic violence is abuse that has profound implications affecting the physical and mental state of the abused. Its primary goals are to control the victim and rob them of their fundamental rights. This article will examine the key indicators of this abuse- domestic violence isolation.
What is domestic violence isolation?
Domestic violence isolation is how the perpetrator of the abuse methodically and purposefully isolates the victim from his support network. You might question "Why do abusers isolate their victims?"
The victim is removed from his social circle, family, friends, and immediate community. By doing so, the abuser exercises complete control over his victim. It makes the vicious cycle of abuse even more entrenched.
By isolating, the abuser successfully lowers the victims' self-confidence and self-esteem to a large extent. The victim has no access to people or resources; thus, they become entirely dependent on the abuser- a situation that the abuser premediates.
What are the signs of isolation in an abusive relationship?
Let's learn how abusers isolate their victims. There are some vital signs to recognize isolation in an abusive relationship. Here is a quick list to identify them
Monitor or tap into their partner's conversations
Abusers can control, monitor, or covertly tap into their partners' phone conversations, emails, and activities on social media platforms. They will limit access to communication, making it extremely difficult for the victim to utilize any form of technology or method of communication. This situation is established systematically.
Restricting meeting of loved ones
In domestic violence and isolation, abusers also restrict their victims from meeting their loved ones or friends.
The sufferer is wholly cut off from their immediate community, such as family and friends, who are routinely part of the victim's life. Those who have always been part of the victim's life are now completely cut away.
Abusers typically try to dissuade their partners from spending time with their friends and family, resulting in their partners having less interaction with their friends and relatives. This is done by influencing their view of their relationships with others and convincing the victim of their opinion.
Break down of the victim's self-confidence
Abusers utilize several strategies to break down their victims' self-confidence and self-esteem. This leads to the victim questioning his capabilities, interests, and talents. There is seldom any interest in the daily things they do, and their morale is so low that they fear doing even the most basic of tasks.
This is a strategy of the abuser whereby breaking down the morale, the victim's dependence on the abuser for approval and support by carrying out these actions increases. Once it reaches this stage, the victim automatically disconnects and isolates oneself from the community and networks.
Dictate victim's habitual routine
Abusers can control the everyday activities of their victims, including what they wear, where they go, and who they interact with. This involves exercising complete dominion over the victim's day-to-day activities. The abuser's power and authority in the relationship is further cemented by this control over the victim's life.
Effects of isolation on domestic violence
Domestic violence isolation can have serious repercussions- from the victim's mental to physical well-being. If endured for extended periods, it severely hampers the health of chronic conditions. Some frequent outcomes include:
With isolation from domestic violence, victims often feel a sense of despair. This is one of the most common phenomenons as there is immense emotional and psychological pain, such as increased worry and a heightened sense of loneliness—the trauma of domestic violence increases without an immediate support network.
Risk of causing physical harm
With the lack of connection with family, friends, shelters, or legal assistance, victims find themselves in depression, which could lead to suicidal thoughts or self-harm. Domestic violence isolation heightens the risk of physical harm because the victim has no external support or outlets to seek assistance.
Challenges in rehabilitation
The impacts of domestic violence isolation may be severe and long-lasting. It not only causes significant mental and physical issues during the period of abuse, it can negatively impact the rehabilitation process.
When a survivor of abuse seeks assistance later to reconstruct his life, the effect of isolation proves to be a challenge as the survivor finds it difficult to break out of the shackles of loneliness.
Factors contributing to isolation in abusive relationships
Now that there is a basic understanding of domestic violence isolation, it is time to look at the factors contributing to this condition. Here are a few of the most common ones that lead to this.
Power and control dynamics
One of the most critical factors in the cycle of isolation that continues in an abusive relationship is the dynamics of power and control. The abuser establishes that he needs to retain ultimate power and control over the victim.
This inner desire of the abuser leads to isolation abuse. It is a systematic strategy that cuts the victim's network, thereby putting them totally and completely under the control of the abuser.
When we look at some examples of isolation in a relationship, we can observe that traditional gender roles and cultural expectations play a substantial role in isolation. Such functions and expectations lead to the continuation of isolation in abusive relationships, especially for women.
There is an element of fear of being judged if they go against societal obligations or expectations. Because of this, abuse victims may be dissuaded from seeking treatment or speaking out against their abusers due to these standards.
If there is economic dependence on the abusive partner, the victim will tolerate isolation in abusive relationships. With a lack of access to financial resources, the victim has no way to exit but to accept the situation they may find themselves in.
Abusers may intentionally limit their partner's access to financial resources, making it difficult for them to look for help outside.
Accountant Estelle Gibson shares her own story of recovering from financial dependence and provides actionable advice to empower others. Watch the video:

Breaking the cycle of isolation
Now that you have understood all about isolation in abusive relationships, it is essential to know that this cycle of isolation needs to be broken to support survivors and make it easier for them to travel toward safety and recovery. Here are some crucial steps in this process:
If you notice your loved one or friend in an abusive relationship in isolation, it is crucial to raise awareness. Try to meet the affected in person to make them understand domestic abuse and its different expressions, including isolation.
This is an essential step towards ending domestic violence as, several times; the victim may accept the situation and not know how to leave it.
This involves advocating for healthy interpersonal dynamics and dispelling stereotypes relating to abuse. Tell them to recognize isolation abuse signs so they know why breaking free is essential.
If you are a survivor or know one, empowerment is a must. Offering survivors support through counseling, therapy, and programs that help them enhance their skills can assist in regaining independence and confidence.
These treatments help survivors break out from the cycle of isolation they have been living in and begin reconstructing their lives. Isolation abuse examples may be many. However, professional assistance is essential for survivors.
Common questions
Having understood the information and details concerning isolation and domestic violence, here are frequently asked questions that may crop in one's mind about this topic.
Are there legal protections for survivors of domestic violence?
Yes, there are legal protections and safeguards for victims and survivors of domestic violence. These protections are in several forms, from emergency protection, restraining orders, criminal sanctions against individuals who misuse their power, and aid from the government and local bodies.
Survivors need to educate themselves on these available options so that there is a focus on ending domestic abuse. This will not only prevent chronic mental and physical health illnesses but also ensure there is no more tolerance for this form of abuse.
How does isolation contribute to domestic violence?
So, is isolation a form of abuse? Of course, it is, and it significantly damages the victim and survivors' mental and physical well-being.
As the abuser maintains control over the victim's life by isolating them from their support systems, it creates a situation where the victim finds it difficult to seek treatment or to get away from the abusive relationship. Isolation strips the victim of his fundamental rights.
Toward healthier relationships
Isolation in domestic violence is a deceptive method with damaging repercussions to the mental and physical health of the victim.
Abusers utilize isolation to exert power and dominance over their victims, making it so challenging in every way for them. It is vital to take steps to end the cycle, including recognizing the warning signals.
Victims and survivors need counseling and assistance to walk out of the abuse instead of living in fear and isolation. One must gain access to counseling and courses by qualified professionals with expertise in domestic violence.
Such sessions can be found through governmental organizations, non-profit agencies, and community-based initiatives that can surely help ensure accessible and comprehensive support for survivors. So if you are a victim, survivor, or know one, it's time to take action.
Share this article on
Want to have a happier, healthier marriage?
If you feel disconnected or frustrated about the state of your marriage but want to avoid separation and/or divorce, the marriage.com course meant for married couples is an excellent resource to help you overcome the most challenging aspects of being married.
Learn More On This Topic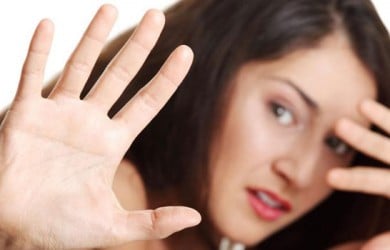 You May Also Like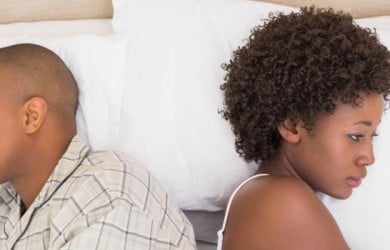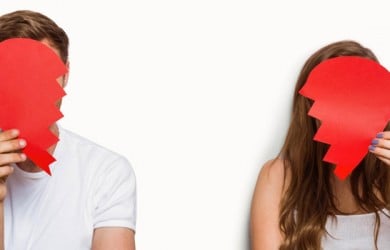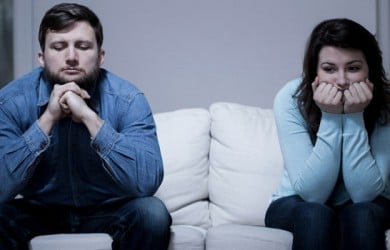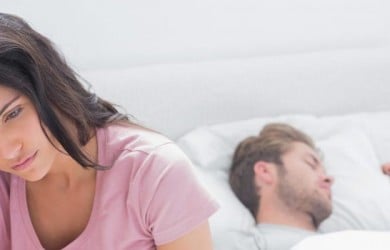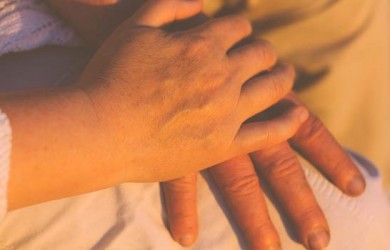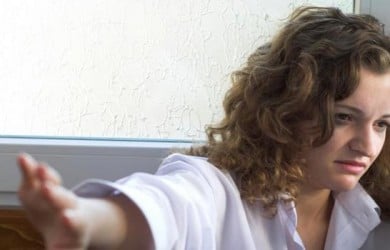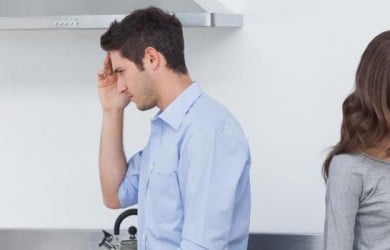 Popular Topics On Marriage Help