What to Expect in Your First Therapy Session
We live in a fast-paced world where caring for our emotional and mental well-being is vital. Many people are turning to therapy to find support and guidance.
In this article, we will explore the benefits of therapy, what to expect in your first therapy session, and how it can positively impact your life.
Read this book by Cornelius Jones titled Understanding Therapy, to get a headstart on what therapy entails.
Getting ready for your first session
When you know what to expect in your first therapy session you can better prepare yourself mentally.
Preparing for your first therapy session can be a critical step toward improving your mental health and well-being. You may naturally feel a mix of emotions, ranging from happiness and hope to nervousness or uncertainty.
Answering the question of what to expect in your first therapy session, here's a detailed insight into what you can expect when preparing for your initial therapy session:
Research and choose a therapist
Research different therapists in your location or through online platforms. Evaluate their expertise and qualifications. Look for a professional specializing in the specific issues or concerns you want to address.
Once you've chosen a first session with therapist, contact their office or reach out to them through their preferred means of communication, such as phone or email. Ask about their availability and schedule a therapist session.
Request an initial consultation or a shorter arrangement if you're unsure about committing to long-term therapy.
Review your goals and concerns
Before your session, spare some time for introspection. Review why you are seeking therapy and what you hope to achieve.
Identify the specific issues, emotions, or patterns you want to address. On what to expect during your first therapy session, this reflection can help guide your conversations during the first session and provide a starting point for your therapist.
Prepare questions for the therapist
It's normal to have questions about the therapeutic process, the therapist's approach, or what you should expect. Write down any queries you have, such as the therapist's qualifications, the duration, and frequency of sessions, or how progress will be measured.


Understand that therapy is a collective process, and building rapport with your therapist may not occur instantly. Concerning what to expect during your first therapy session, recognize that the first session primarily serves as an opportunity for you and the therapist to be familiar with each other.
What occurs in the first session?
The first session of therapy sets the foundation for your therapeutic journey. It typically involves several key elements to establish a strong therapeutic relationship and understand your needs. Here's a short overview of what to expect during your first therapy session:
Introduction and paperwork
On what to expect during your first therapy session, the therapist introduces themselves to the client, explaining their role and providing insights about the therapeutic process. They may discuss administrative tasks, such as reviewing and signing consent forms, explaining confidentiality, and addressing any questions or concerns you may have.
Building trust and rapport is needed in therapy. Regarding what to expect during your first therapy session, the therapist will create a safe and non-judgmental environment, allowing you to feel comfortable sharing your thoughts and emotions.
The therapist will invite you to discuss the specific issues, challenges, or goals that brought you to therapy. They will listen attentively, ask clarifying questions, and motivate you to share your thoughts and feelings openly.
Gathering relevant information
The therapist might ask questions about your personal history, family dynamics, relationships, medical background, and any previous therapy experiences. This information provides important context and assists in formulating an appropriate treatment plan.
With the therapist, you will discuss your expectations and desired outcomes from therapy. On what to expect during your first therapy session, this collaborative conversation helps elucidate your goals and allows the therapist to align their approach with your needs.
Based on the information provided, the therapist will share their initial impressions, observations, or hypotheses about your concerns. They may provide insights and perspectives or offer an initial evaluation of the underlying factors contributing to your difficulties.
Addressing questions and concerns
The therapist will encourage you to ask questions or express concerns throughout the session. Concerning what to expect during your first therapy session, they will clarify therapy-related issues, therapeutic procedures they employ, or how they plan to work with you moving forward.
Formulating a treatment plan
As the session ends, the therapist will collaborate with you to develop a treatment plan. This plan outlines the goals, strategies, and anticipated duration of therapy. It serves as a roadmap for subsequent sessions and provides a structured framework to guide your therapeutic journey.
To understand more about the therapist's role during therapy, try reading this book by Jeana Magyar-Moe titled Therapist's Guide to Positive Psychological Interventions.
Types of Psychotherapy
There are different types of psychotherapy, also known as talk therapy or counseling sessions, each with its approach and techniques.
Here are some of the common types of psychotherapy:
Cognitive Behavioral Therapy (CBT)
CBT focuses on identifying and defining negative thoughts, patterns, and beliefs that cause distressing emotions and behaviors. It aims to modify unhealthy patterns by teaching individuals to develop more adaptive thoughts, attitudes, and behaviors.
This therapy explores the unconscious processes and past experiences that influence current thoughts, feelings, and behaviors. It highlights the understanding of the root causes of emotional difficulties and builds insight into unresolved conflicts.
Humanistic therapies, such as Person-Centered Therapy, put emphasis on self-exploration, personal development, and self-realization. The therapist provides a supportive and non-judgmental environment, enabling clients to gain self-awareness and make positive changes.
Interpersonal Therapy (IPT)
IPT focuses on enhancing interpersonal relationships and addressing specific problems. It aims to improve communication skills, navigate life transitions, and manage relationship conflicts.
This therapy examines the unconscious processes and past experiences that influence current thoughts, feelings, and behaviors. It emphasizes understanding the root causes of emotional difficulties and building an understanding of unresolved conflicts.
Acceptance and Commitment Therapy (ACT)
ACT helps individuals acknowledge and accept their thoughts and feelings while committing to actions that align with their values. It emphasizes mindfulness, acceptance, and committing to a meaningful life.
Dialectical Behavior Therapy (DBT)
DBT is often used to manage borderline personality disorder and other conditions depicted by emotional dysregulation. It merges CBT, mindfulness, emotion regulation, distress tolerance, and interpersonal effectiveness skills.
Family therapy involves working closely with people within the context of their family system. It addresses family dynamics, relationship issues, and communication patterns and improves family functioning.
Watch this video on how families can cope and support their loved ones with mental illness:
Group therapy entails a therapist leading a session with a small group of people who may share similar concerns. It provides an enabling environment for sharing experiences, gaining insights, and getting feedback from peers.
What happens during the therapy session?
What to expect at first counseling session?
You will participate in open and confidential conversations with your therapist during therapy. On what to expect during your first therapy session, the therapist will actively listen, ask probing questions, and provide guidance and support.
Together, you'll analyze your emotions, thoughts, and behaviors to gain insight into your challenges and develop coping strategies.
Learn more about the struggles of Clients during the first stage of Therapy in this study titled Opening Up by Goril Solberg Kleiven and other authors.
Concept of confidentiality in therapy
Confidentiality is a necessary aspect of therapy that establishes trust and promotes a safe therapeutic environment. Therapists are governed by legal and ethical obligations to sustain the privacy of their clients.
This means that the information shared during therapy sessions remains confidential unless there is a legal or ethical obligation to reveal it, such as possible harm to oneself or others.
What is the duration and frequency of therapy?
The duration and rate of therapy sessions can differ depending on individual needs and goals. Therapy sessions may last around 45 to 60 minutes, although longer sessions may be scheduled for certain types of therapy or specific circumstances.
The constancy of sessions is determined through an agreement between the therapist and client, considering factors such as the difficulty of the issues, treatment goals, and availability.
Common questions
Here are some additional questions to shed more light on the topic of therapy and counseling experience for people who are going to seek for the first time.
Why should you prepare for your first therapy?
Preparing for your first session therapy lets you reflect on your goals, concerns, and questions, helping you make the most of your time and establish a strong foundation for therapeutic progress.
Can therapy feel awkward at first?
Yes, therapy might initially feel awkward as you navigate opening up to someone new and discussing personal topics. Concerning what to expect from counseling, it's a normal and integral process that often disappears with time.
The first step toward self-healing
Embarking on the journey to your first counseling session can be both exciting and unsettling. As you prepare, be ready to research and choose a therapist who aligns with your needs, and reflect on your goals and concerns. Be patient, open-minded, and ready to embrace the transformative possibilities of therapy.
With each session, you'll gradually explore your challenges, gain insights, and develop the tools needed for personal growth and wellness. On what to expect during your first therapy session, remember each person's therapeutic journey is different, and your therapist will support you at every step.
Share this article on
Want to have a happier, healthier marriage?
If you feel disconnected or frustrated about the state of your marriage but want to avoid separation and/or divorce, the marriage.com course meant for married couples is an excellent resource to help you overcome the most challenging aspects of being married.
Learn More On This Topic
You May Also Like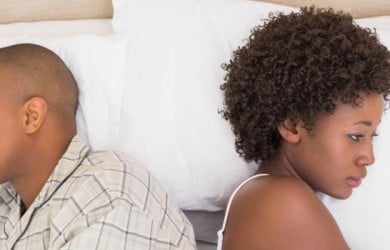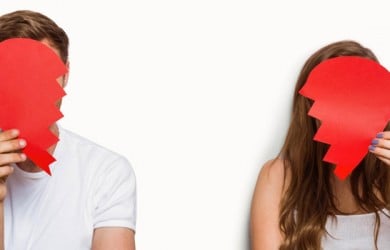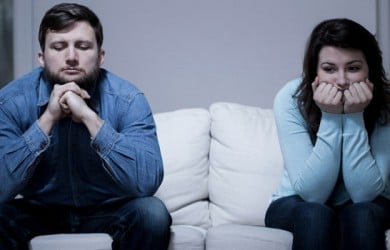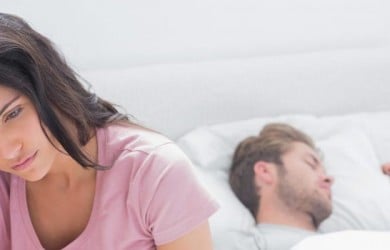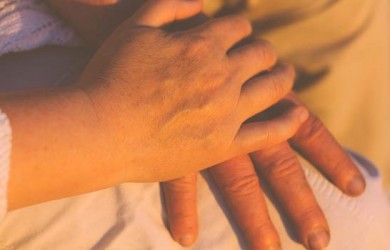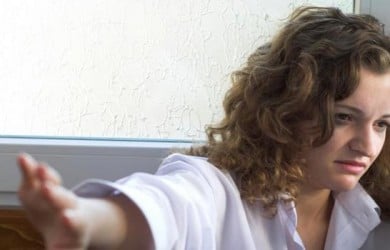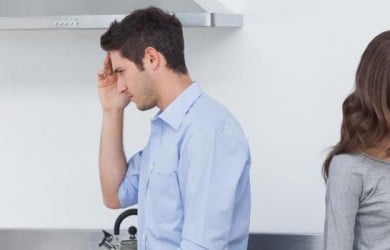 Popular Topics On Marriage Help