Post Wedding Depression: What It Is and How to Handle It
What is post marriage depression? It is a lesser-known yet significant phenomenon, emerging in the wake of one of life's most celebrated events. While weddings are anticipated with joy and excitement, the aftermath can sometimes usher in unexpected feelings of sadness, emptiness, and confusion.
The culmination of months or even years of meticulous planning can leave a void as the euphoria of the big day fades and reality sets in.
This emotional shift isn't necessarily a reflection of the marital bond but rather an unforeseen byproduct of the transition. Understanding this phenomenon is essential for couples navigating their early days of marital bliss.
Post wedding depression: What causes it?
The joy and excitement surrounding a wedding can be overwhelming, but for some, the days and weeks that follow can be unexpectedly challenging. Understanding the root causes of post wedding depression can help couples navigate this emotional terrain. Here are five reasons why some newlyweds experience this phenomenon.
1. The sudden drop in adrenaline and excitement
One of the primary causes of post wedding depression is the abrupt decline in adrenaline and excitement. Months, sometimes years, of planning culminate in a single day. The buildup of anticipation, the flurry of activities, and the emotional high can be intoxicating.
When the day passes and the excitement subsides, it's not uncommon for individuals to feel a void. This sudden shift can be jarring, giving the "post wedding blues" meaning for many.
2. The realization of 'forever' and its implications
While the idea of spending a lifetime with someone is romantic, the reality can sometimes be daunting. After the wedding, couples might grapple with the weight of their commitment. Questions about the future, potential challenges, and the responsibilities of marriage can lead to anxiety.
This realization can be especially pronounced for the groom, leading to "post wedding depression groom" experiences, as societal expectations often pressure men to be the primary providers or pillars of strength.
3. The end of a significant life project
Planning a wedding is a massive undertaking. For many, it becomes a central focus, consuming thoughts, time, and energy.
Once the wedding is over, there's a sudden gap in purpose and daily activities. This can lead to feelings of aimlessness or loss as individuals struggle to find a new project or purpose to channel their energies.
4. Adjusting to a new identity and societal expectations
Transitioning from being engaged to married brings about a change in identity. While this is a celebrated transition, it also comes with its set of challenges. There's a societal expectation of how a "husband" or "wife" should behave, and adjusting to these new roles can be stressful.
The pressure to immediately start a family, buy a home, or even act in a certain way can contribute to feelings of unease and depression.
5. Financial stress and the reality of expenses
Weddings can be expensive, and the financial aftermath can be a significant source of stress for newlyweds. Whether it's dealing with debt from the wedding, merging finances, or navigating the costs of setting up a new life together, money concerns can be a leading cause of post wedding depression.
The pressure to maintain the same lifestyle showcased during the wedding or to keep up with peers can exacerbate these feelings.
Post wedding depression signs and symptoms
The euphoria of the wedding day often gives way to the reality of everyday life, and for some, this transition can be unexpectedly challenging. Post wedding depression, though not frequently discussed, is a real and valid emotional response experienced by many newlyweds.
Recognizing the signs and symptoms is the first step toward addressing and managing these feelings. Here are five signs that may indicate post wedding depression.
1. A persistent feeling of sadness or emptiness
One of the most evident signs of post wedding depression is a lingering feeling of sadness or emptiness. While it's natural to feel a bit down after the excitement of the big day has passed, persistent sadness that doesn't seem to lift can be a cause for concern.
Newlyweds might find themselves reminiscing about the wedding day, feeling like the best is behind them, or experiencing a sense of loss now that the event is over.
2. Loss of interest in activities once enjoyed
A shift in interest levels, especially in activities that were once enjoyed, can be a telling sign. If a newlywed suddenly finds little joy in hobbies, socializing, or even simple daily tasks that they used to love, it might indicate an underlying emotional struggle.
This loss of interest can manifest as a desire to stay in bed all day, avoiding friends and family, or neglecting personal and professional responsibilities.
3. Changes in sleep patterns
Sleep disturbances, whether it's insomnia or oversleeping, can be indicative of post wedding depression. The emotional toll of the transition can disrupt regular sleep patterns. Newlyweds might find themselves lying awake at night, ruminating over the events of the wedding or feeling anxious about the future.
Conversely, some might use sleep as an escape, spending extended hours in bed to avoid confronting their feelings.
4. Feelings of isolation or withdrawal from loved ones
After a wedding, which is typically a highly social event surrounded by friends and family, feelings of isolation or a desire to withdraw can be jarring. This article sheds light on the matter.
If a newlywed starts to pull away from loved ones, avoids social gatherings, or becomes increasingly introverted, it might be a sign of post wedding depression.
This withdrawal is often rooted in the desire not to burden others with their feelings or a belief that others won't understand their emotions.
5. Overwhelming anxiety about the future
While it's natural for newlyweds to have concerns about the future, excessive worry can be a symptom of post wedding depression. This anxiety might revolve around marital roles, financial responsibilities, or societal expectations.
The pressure to immediately "settle down," start a family, or achieve certain milestones can be daunting and lead to feelings of being overwhelmed or trapped.
Post wedding depression: How to handle It
The transition from the euphoria of wedding festivities to the routine of everyday life can be challenging for many newlyweds.
While post wedding depression is a real and sometimes daunting experience, there are effective ways to manage these feelings. Here are five strategies to help handle post wedding depression.
1. Open up about your feelings
One of the most therapeutic steps in handling post wedding depression is to talk about it. Keeping emotions bottled up can exacerbate feelings of isolation and sadness.
Whether it's with your spouse, a trusted friend, a family member, or a therapist, discussing your feelings can provide relief. Remember, it's okay to admit that you're struggling. Often, just the act of vocalizing your emotions can provide clarity and perspective.
2. Set new goals and projects
The end of wedding planning can leave a significant void in your life, given the time and energy it consumes. Filling this gap with new goals or projects can help redirect your focus and provide a renewed sense of purpose.
Whether it's taking up a new hobby, planning a trip, setting fitness goals, or even exploring new activities as a couple, having something to look forward to can alleviate feelings of aimlessness.
3. Seek professional help if needed
There's no shame in seeking professional help if feelings of sadness persist or become overwhelming. Therapists or counselors can provide coping strategies, offer a safe space to discuss feelings and provide guidance on navigating this new life chapter.
Couples counseling can also be beneficial, helping both partners understand and support each other during this transition.
4. Establish a routine and self-care practices
Returning to a routine can provide a sense of normalcy and structure. While it's essential to allow yourself time to process your feelings, establishing a daily routine can help anchor your days.
Incorporate self-care practices into this routine, such as meditation, exercise, journaling, or even simple acts like reading a book or taking a bath. Prioritizing self-care can help in rejuvenating both the mind and body.
5. Connect with other newlyweds
Sometimes, the best support comes from those who are going through or have gone through similar experiences. Connecting with other newlyweds can provide a sense of camaraderie and understanding.
Sharing feelings, experiences, and coping strategies can be immensely beneficial. Consider joining support groups, online forums, or even attending workshops or retreats designed for newlyweds.
Commonly asked questions
The emotional landscape post wedding can be challenging for many newlyweds. Here are some frequently asked questions to shed light on common concerns surrounding post wedding feelings and how to address them.
What is post bride syndrome?
Post bride syndrome, often referred to as post wedding depression or post marriage depression, is a phenomenon where brides (and sometimes grooms) experience feelings of sadness, emptiness, or anxiety after their wedding day.
The anticipation and excitement leading up to the wedding can be so intense that its culmination can leave some individuals feeling directionless or overwhelmed by the sudden calm.
Scared about walking down the aisle for your wedding ceremony? In this video, wedding photographer Cavin Elizabeth shares a variety of tips to help you deal with and plan for your aisle anxiety:
How long does post wedding anxiety last?
The duration of post wedding anxiety varies from person to person. For some, it might last a few days or weeks as they adjust to the post wedding reality. For others, it can extend for several months. The key question often asked is, "How long does post wedding depression last?"
While there's no one-size-fits-all answer, most individuals find that with time, support, and sometimes professional help, these feelings gradually diminish and are replaced with a new sense of normalcy.
What is a wedding withdrawal?
Wedding withdrawal refers to the feelings of letdown or emptiness that some individuals experience after the wedding festivities conclude. After months or even years of planning, the sudden absence of tasks, decisions, and celebrations can feel jarring.
This withdrawal is akin to the feeling one might get after finishing a long-term project or returning home from an extended vacation. The buildup to the big day is so significant that its absence can create a void, leading to what many term as post wedding depression.
For a healthy and happy married life
In a nutshell, the journey from engagement to marriage is filled with anticipation, excitement, and a whirlwind of emotions. It's natural for the conclusion of this chapter to bring about a range of feelings, from relief to sadness.
Recognizing and understanding these emotions, such as post bride syndrome or wedding withdrawal, is crucial for newlyweds to transition smoothly into their new life chapter. With time, patience, and support, most individuals find their footing and embrace the joys and challenges of married life.
Share this article on
Want to have a happier, healthier marriage?
If you feel disconnected or frustrated about the state of your marriage but want to avoid separation and/or divorce, the marriage.com course meant for married couples is an excellent resource to help you overcome the most challenging aspects of being married.
You May Also Like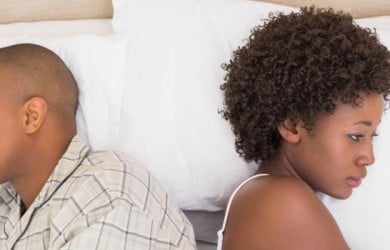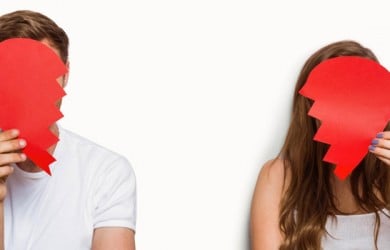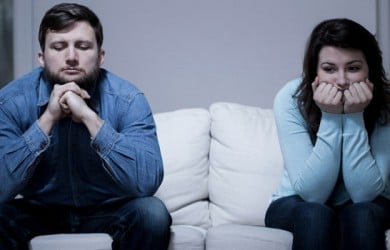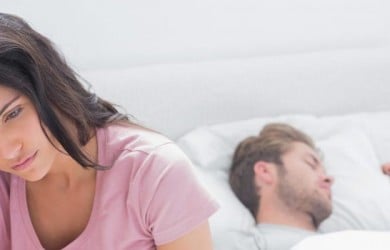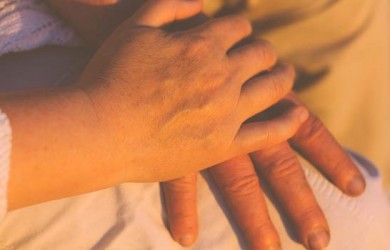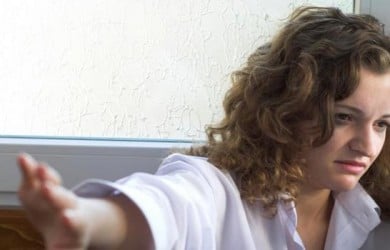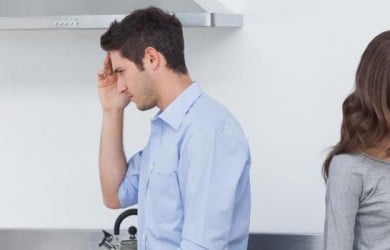 Popular Topics On Marriage Help