Is It Worth the Try If Marriage Counseling Cost Is Beyond Your Budget?
A lot of people ask how much does pre-marriage counseling cost. Employing professionals always have a dollar value attached to them. Families with a tight budget will never consider therapy when they are other pressing matters at hand.
Like all professionals, marriage counseling has costs and benefits. So how much does marriage counseling cost? According to Husband Helpheaven, the usual price of a one-hour session can range from 75-150 US Dollars. If it goes on for three months, it can cost the family at least a thousand dollars to complete the therapy.
The Marriage counseling cost of four thousand dollars a year is not a joke. It is not an overwhelming part of a family budget, but it isn't small either. Besides what's the point of hiring a so-called expert for something couples can do themselves.
Why you need a marriage counselor?
It's important to assess the status of your relationship to determine if you need a counselor in the first place. There is no point considering the cost and benefits for something a couple doesn't need.
Do your homework and research, talk to your spouse about counseling and see how it can help. Make sure to allow one hour of undisturbed time for the couple to discuss the problem.
Here is the irony, if both of you are able to calmly discuss the problem and agree to go to counseling, then you don't need it. If it results in a huge argument or someone walks out without a resolution, then you need to set an appointment as soon as possible.
Search for a marriage counselor near you
There are plenty of celebrity marriage counselors on the internet. Complete with books, webinars, and plenty of speaking engagement under their belt. However, if you are in a tight budget, it's not necessary to go to them.
A Google or Facebook search can show if there is a 'good marriage counselor near me'. They normally give free advice on their website or social media pages, and a lot of marriage counselors give free sessions.
There is no harm in spending one hour a week to try out different counselors. Synergy and trust between the therapist and the couple will increase the chances of success.
You can also avail services offered by 'non-licensed marriage counselors near me' free of any charges whatsoever. A lot of couples who survived through hard times advocate marriage therapy and do it themselves.
The cost of not going through marriage counseling
If you find $110 dollars an hour expensive for a marriage counselor to help resolve the issues in your marriage, then you can put it in perspective by comparing it to a $1,000 dollar an hour Divorce lawyer.
Getting divorced will cost ten times more, not counting the mental and emotional problems for you and your children at its conclusion. In the worst case scenario, All of you, children included, will have to go through divorce therapy and end up paying more money.
Relocating separate residences and child support will also strain budgets. If you are concerned about the $4,000 a year for marriage counseling, it is a drop in the bucket compared to the cost of a divorce.
The benefits of marriage counseling
Apart from the costly divorce lawyers, there are other tangible benefits of marriage counseling.
1. Improving marital communication
A lot of marriage problems are rooted in miscommunication.
The demands of daily life gradually erode the time the couple has for themselves. It follows that the couple no longer talks about their day and their long-term dreams with each other.
Reestablishing communication will help the couple work together again towards a common goal.
2. It Improves Intimacy
Once the emotional closeness of the couple is re-established, it is not a stretch to say that physical attraction will follow. Marriage counselors will also give advice on how to rekindle this lost flame.
Physical intimacy is important in any marriage.
That, coupled with healthy family planning will drastically improve the couples impression of each other.
3. Renews commitment
It's not surprising that after a long marriage, the husband and wife are not the same people they used to be. Marriage and children change the overall situation of any person. Time also brings new experiences outside the household.
It is not a stretch to speculate that they have changed along with it.
Since they are now different people, it's not surprising that marriage counselors frequently hear the complaint that they are no longer the person they fell in love with. Therapists hear that often because it's the truth.
Think about it, even if you never married, your 30-year-old self isn't the same as your 20-year-old self.
Since things have changed, it is necessary to renew the vow the couple made to each other. Marriage counseling cost is nothing compared to the help it would provide to your relationship.
4. It saves your marriage and children
Divorce is a messy thing. Every factor of your life will be affected. Legal, Financial, Emotional, Social, Mental, and Physical aspect will suffer a loss.
It is why a lot of people suffer from depression after one.
Sparing your children and yourself from such an ordeal is worth any amount of time and money. Most of the time when the couple is willing to work out their differences, there is a high chance of fixing their marriage.
Showing up as a couple in front of a Marriage Counselor is also proof of their commitment to change.
This is why marriage counseling works. The simple act of showing up for therapy is the hardest part in resolving the conflict. Admitting to a total stranger that your marriage is on the rocks and you are willing to listen to their advice is already half the battle.
If you are concerned with how much is marriage counseling charging you, trust me saying this that if the marriage counseling prevents a divorce, then consulting one is worth every penny.
A simple search of "marriage counseling near me free" on Google can show professionals and volunteers in your area that can change your life.
Of course, it's best if you didn't wait for problems to appear before seeking help in the first place.
This is why a lot of engaged couples are going through counseling before marriage. Counseling does not only fix problems, but it also helps prevent it. So how much does pre-marriage counseling cost? It's the same as the cost of marriage counseling, the benefits, however, is priceless.
Share this article on
Want to have a happier, healthier marriage?
If you feel disconnected or frustrated about the state of your marriage but want to avoid separation and/or divorce, the marriage.com course meant for married couples is an excellent resource to help you overcome the most challenging aspects of being married.
Learn More On This Topic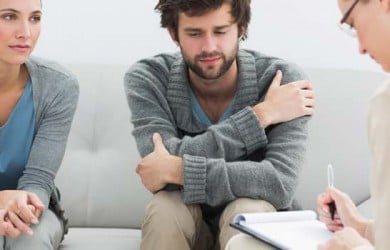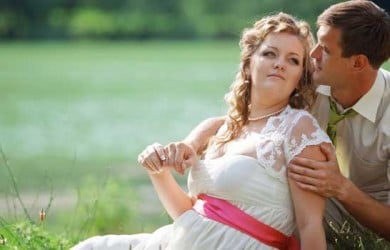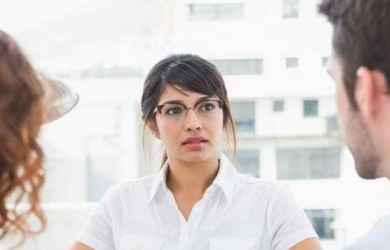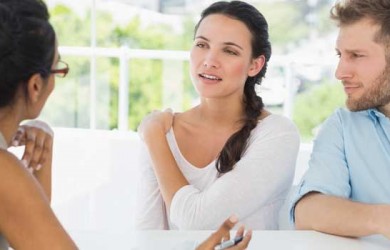 You May Also Like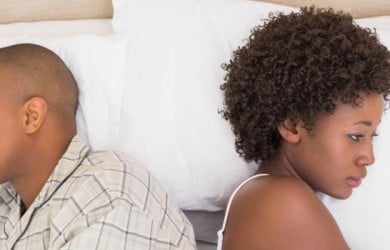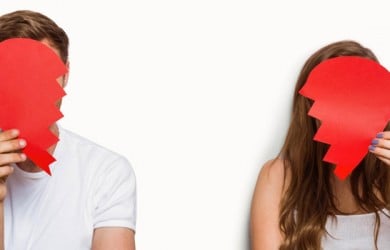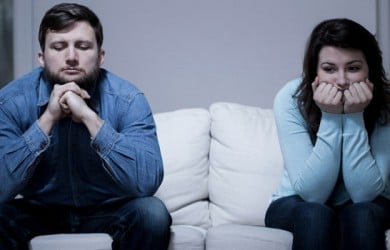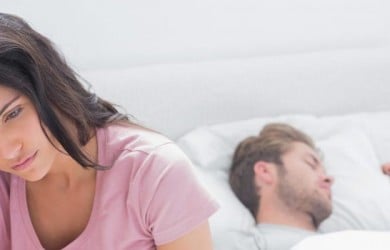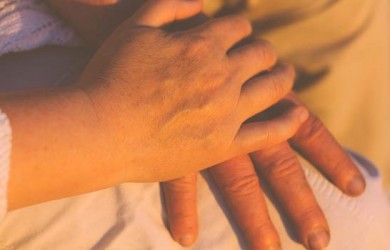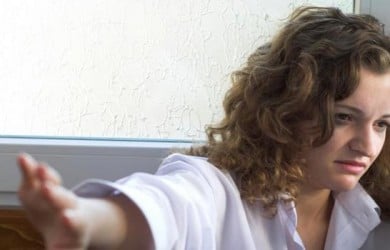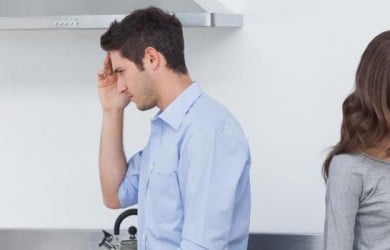 Popular Topics On Marriage Help