10 Questions And Answers About Vows Of Marriage
If you and your beloved are contemplating taking your vows of marriage any time soon, you may be wondering about a few things, and you may have some questions on your mind. So this article will seek to answer ten frequently asked questions on the topic of marriage vows as follows:
1. What does the word 'vow' mean?
Before you make any vows, it is good to know exactly what it means to make this kind of pronouncement. Basically, a vow is a solemn and binding promise which someone makes, and in the case of marriage vows it is where two people are making promises to one another, in the presence of witnesses so that they can be legally and officially married. These vows usually take place during a ceremony which has been planned especially for the purpose of making and exchanging the vows. It is good to be fully aware and prepared before you make a vow, especially a marriage vow, as it is not something you can easily revoke if you change your mind afterwards.
2. How long must the vows be?
Although the vows of marriage are certainly important and weighty, they do not necessarily need to be lengthy. In fact, approximately two minutes per person is usually sufficient to make the most significant points succinctly, without dragging on and on. Remember the vows are straightforward and profound promises, while there will usually be time for longer speeches at the reception celebration after the actual ceremony.
3. Are there different ways of doing the marriage vows?
The way you choose to do your marriage vows is a very personal matter for the two of you to decide. Basically there are three options which a couple may choose, and sometimes a combination two or more methods is used. Firstly, you may want to compose or choose your own vows and then read or speak them out. Secondly you may want your officiant to say the vows first, phrase by phrase while you repeat them. And thirdly, you might choose the option where your officiant asks the questions and your respond with 'I do'.
4. Who goes first – bride or groom?
In the traditional marriage ceremonies, usually the groom would say his vows first and then the bride would follow. In some cases a couple may choose to say their vows in unison. The vows most times would be spoken as the couple turns towards each other and holds hands, looking into each other's eyes as they sincerely and meaningfully utter the profound promises that they are making to one another.
5. Can you write your own vows of marriage?
Yes, many couples choose to write their own vows, especially if they feel that they would like to express their love for each other in a personalized way. It can be a great idea to take the words of the traditional vows and adapt them somewhat to suit your personality and your sentiments, thus keeping the basis intact but making it your own at the same time. Or you might like to launch out and create something completely unique and personal. Either way, always remember that it is your day and your marriage so you can choose to do whatever makes you feel most comfortable.
6. What are the words of the traditional marriage vows?
The tried and trusted words of the traditional marriage vows are as follows:
"I ………., take you ……….., for my lawful wife (husband), to have and to hold, from this day forward, for better or for worse, for richer or for poorer, in sickness and in health, to love and to cherish, till death do us part, according to God's holy ordinance; and thereto I pledge myself to you."
7. What is the significance of the rings in the marriage vows?
After the vows have been spoken, it is usual in some cultures for a couple to exchange rings as a token or symbol of the covenant they have made with one another. A ring traditionally represents eternity as a circle has no beginning and no end. In western countries, it is normal to wear the wedding ring on the fourth finger of the left hand. When this practice first began, it was believed that there was certain vein, called the vena amoris, which ran directly from the fourth finger to the heart. In some cultures an engagement ring is also worn, or even a pre-engagement ring which is sometimes called a promise ring.
8. What is the marriage pronouncement?
When the bride and groom have finished saying their vows of marriage the priest or officiant will make the marriage pronouncement which would go something like this:
"Now that ……….. (Bride) and …………. (Groom) have given themselves to each other by solemn vows, with the joining of hands and the giving and receiving of rings, I pronounce that they are husband and wife, in the Name of the Father, and of the Son, and of the Holy Spirit."
9. What does the term 'holy matrimony' mean?
"Holy Matrimony" is another word or term that is used for marriage, and it refers to the fact that marriage was ordained and instituted by God as a lifelong relationship between a man and a woman. Marriage (or holy matrimony) is a gift from God and it is the most intimate and sacred human relationship that is possible between two individuals.
10. Why do some people renew their vows?
Renewal of marriage vows is quite a popular practise in some countries and cultures and there can be a variety of reasons for doing this. Basically it is to celebrate the marriage after a number of years together – perhaps ten, twenty, twenty-five or more. The couple feels that they would like to gather friends and family together and reaffirm or recommit themselves to each other publicly. This may come after surviving a rough patch in their relationship, or simply as a statement of thankfulness and celebration for the good relationship that they are enjoying together.
Share this article on
Want to have a happier, healthier marriage?
If you feel disconnected or frustrated about the state of your marriage but want to avoid separation and/or divorce, the marriage.com course meant for married couples is an excellent resource to help you overcome the most challenging aspects of being married.
Learn More On This Topic
You May Also Like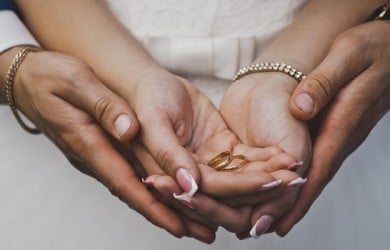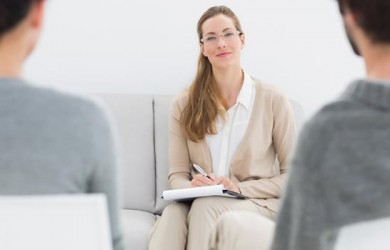 Popular Topics On Getting Married