10 Signs You're Not Ready for Couple's Therapy
Relationships are complicated and require both partners' attention and participation to overcome the hurdles that will come. Fortunately, there are many great benefits to couple's therapy that allows you and your partner to overcome these hurdles by learning effective communication, restoring intimacy, and overall improving the quality of our relationship.
Still, couple's therapy requires a high level of commitment between both partners to work successfully.
How do partners commit to couple's therapy?
It is important to show up as a team trying to accomplish one unified goal. If the goals of commitment are not aligned, or you are against each other's growth process, chances are you are not ready for couple's therapy.
What does couple's therapy do? It helps you find the means to improve your relationship with yourself and your partner. But are you ready for couple's therapy?
What are some things you can learn in couple's therapy? Watch this video to know more.
10 signs you are not ready for couple's therapy
Check out the ten red flags that show you're not ready to attend couple's therapy.
1. You're keeping secrets
If you are asking the question, "Do we need couple's therapy?" then you need to reflect if the body of you are keeping secrets from each other or not.
The goal of couple's therapy is to reestablish a solid foundation. To achieve this, you want to have a clean slate. If you hold on to damaging secrets throughout therapy and they are exposed later, it will hinder the therapeutic process. This leads to broken trust and causes you to start rebuilding it again.
2. You don't take responsibility
How to know if you need counseling? When you do not take responsibility for your actions. However, not taking responsibility can also be a red flag for therapy.
Accountability is key to rebuilding a relationship. There are always ways that you and your partner can improve the quality of your relationship through relationship counseling.
If either of you feel that one person is solely to blame for the issues in the relationship, that's a red flag that compromising is off the table. No compromise means no teamwork, making it hard to make any progress.
3. You haven't processed past trauma
When to seek couple's counseling?
What's experienced in childhood can often affect adulthood. How you cope with your parents as a child may no longer serve as a healthy way of coping with your partner as an adult. Unlearning bad habits takes time and awareness. Being unaware of trauma can continue to cause damage to you and your relationship.
Related Reading: 

How to Move Past Shared Trauma as a Couple
4. The relationship is not a priority
You should attend couple's therapy because you believe it will help. You should never attend simply because it's what your partner wants. You are with your therapist for an hour, but the work continues outside the office.
You must be committed to doing the required exercises throughout the week to truly learn new skills.
5. You want to be right
If you are looking to be right in the relationship, you have the wrong mindset. Relationship conflict is not about who's right but what's right. You and your partner will always have different perspectives, but it's about honoring and respecting those differences.
Every conflict should be solution-focused on how to make the best decision moving forward while validating each other's feelings about the decision.
6. You've already moved on
Emotionally and mentally checking out of the relationship means you've decided to think as if you're single but physically still be present. That's not fair to you or your partner.
If you're doing things outside of the relationship that you normally wouldn't do if things were going well in the relationship, you have to be honest with your partner and bring that discussion into therapy. Playing both sides will hinder progress.
7. You're not keeping an open mind
Attending therapy for couples means getting an outside perspective on what's happening inside your relationship.
Choosing the right therapist should be a choice you make together and should never be one-sided. If you don't find value in what your therapist offers, you won't take the advice seriously.
8. Refuse to be vulnerable
Vulnerability is the first building block in the foundation of a successful relationship. We all have parts of ourselves that we like to protect because we don't want to get hurt. But being genuine allows your partner to be their authentic selves, too.
You have to create a space for each other that is free of guilt and judgment. If not, shame and guilt will keep you from expressing yourselves.
Related Reading: 

10 Tips to Become More Vulnerable in Your Relationship
9. You don't value your partner
How to know if you need therapy? If you do not value your partner, it may be time to seek help.
You must find value in what your partner brings to the relationship for it to work. If you lack respect for what your partner says or does or if you don't feel your values are unaligned, it's a sign that you're growing apart.
Couple's therapy can help rekindle a connection but cannot rekindle the passion. Passion only comes from within and is driven by how much you value your partner.
10. You like to please your partner
"When to go to couple's therapy?"
When pleasing your partner becomes your priority to a point where you do not even consider your needs anymore.
Relationships are not about pleasing each other. You should want what's best for your partner, and that often requires tough conversations when you know your partner is making bad decisions.
You may not be ready for couple's therapy if you are unwilling to let your partner know when they are wrong.
The bottom line
Does any of these signs describe you? Do you feel like your partner fits some of these descriptions? If so, talk about them before you agree to attend the couple's therapy.
It's important to be on the same page with what you want to accomplish from therapy. Any fears or uncertainties about the therapeutic process should also be discussed before you attend your first Couple's therapy session.
Validating each other's feelings is the first step to compromising and working as a team to accomplish your relationship goals.
Share this article on
Want to have a happier, healthier marriage?
If you feel disconnected or frustrated about the state of your marriage but want to avoid separation and/or divorce, the marriage.com course meant for married couples is an excellent resource to help you overcome the most challenging aspects of being married.
More On This Topic
Recent Articles
You May Also Like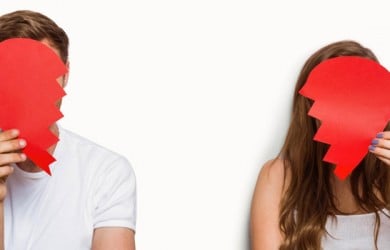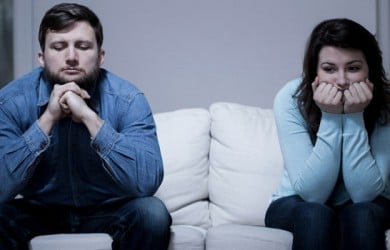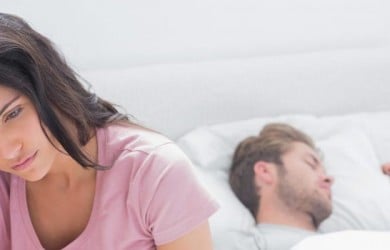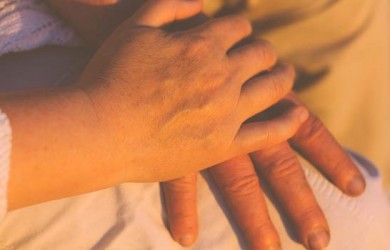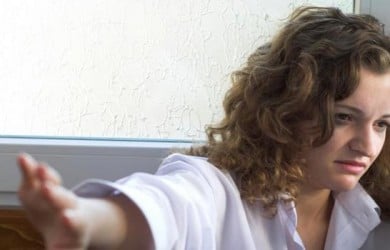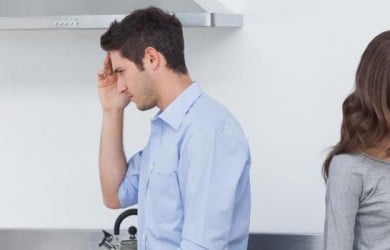 Popular Topics On Marriage Help