Couples Therapy: Why Do It?
In my experience providing couple's therapy, this process offers a highly effective means of increasing relationship satisfaction that has positive effects far beyond the couple's daily life.
In most instances, couple's therapy really works to improve both individual's bond with each other, sense of connection and relationship satisfaction.
Using therapy as means of going through the motions
The times couple's therapy has to shift to focusing on how to dissolve the union are most often when the couple has waited too long to begin sessions.
In these instances, the relationship has gotten to the point where one or both people are already emotionally shut down and using therapy as a means of going through the motions.
The potential for a different outcome could have been greater if both people were able to assume responsibility for what each wanted sooner and pushed back against any social or personal stigma around doing so.
A mistaken belief about relationships
Often this is the case when people hold the mistaken belief that a relationship needs to get to the point of being in jeopardy of ending for both members to begin the courageous work of seeking help. This is akin to refusing to drink water because you're only a little thirsty and can withstand the dehydration.
Relationships are similar to many areas of importance in our lives
If we don't invest in them, through our time and attention they likely won't be able to withstand much during time of inevitable stress. However, when a couple is able to work together, there is this huge potential to massively improve the relationship and to fast track each members' personal goals.
Here is an example of how this can work with a fictional same sex couple named Tana and Robin. Tana, experienced a parent that regularly separated from her as a child.
She has a fear of abandonment she's only peripherally aware of. She knows that she was affected by the absence of her parent but as with many instances of trauma, especially trauma that occurs at an early age, she's primarily unconscious of how she's affected in her adult life.
Expression of rage
She is aware of and expresses a rage that arises in her body when she sees her partner, Robin, pulling away at times when she feels particularly vulnerable and in need of her attention, and contact.
Rage is actually suggestive of an underlying terror
She may also experience this same uneasiness at her job when perceiving others as indicating that she's in some way not good enough leading her to worry about being fired. This rage is actually suggestive of an underlying terror that her system neurobiologically produces as an implicit memory in her body alerting her to the possibility that what she experienced as a young child is happening again.
Her behaviors of yelling, crying, and accusing her partner of not caring can be understood as protest behaviors. They are attempts to get the parent to stay and to pay attention. This is what an infant is doing when arching her back, balling up her fists, and demanding soothing, reassurance and holding.
As a child, Tana learned that behaving with a high level of intensity was paramount to getting the attention necessary to sustain life. As an adult, these are the early experiences that are getting triggered in her body when she perceives her partner as withdrawing or inattentive.
For Tana's partner, Robin, there may be a similar unconscious haunting occurring in a contrasting manner when she perceives her partner to be messaging that she's insufficient or has failed.
Looking at overcoming and withdrawal as gaining connection
Robin had a parent she perceived as easily overwhelmed.
As a child, she learned that the best way to maintain or gain a connection with that parent was to over-cope and withdraw. She prioritized doing whatever was possible for herself so as not to risk experiencing a failed dependency bid on a parent with little supportive energy to give.
She also learned the lesson that the best she can do when someone close to her is suffering is not to make it worse.
Not risking to lose, what is needed to survive by attempting to move close
When she hears the grumblings from her partner and the demands for more closeness an unspoken rule within her arises, do not risk losing what is needed to survive by attempting to move closer. A body memory arises within her, a sense of shame and she shuts down.
It is in the experience first of discovering what's underneath for each woman and then in creating something new by sharing that the healing of the couple and each of the members occurs. Tana slows down and tracks the moment to moment sensations of fear and rage and places them into the context of her own history.
Courageously sharing the feelings of early deprivation
As she learns to courageously share feelings of early deprivation with Robin she can begin to stay with her experience and to soothe with her own attention and breath.
The experience of radical self-love rather than repetitive pushing away through protest takes hold. Robin can experience herself as able to be with Tana and to offer what is needed through her attention and caring presence.
She begins to experience herself as capable of giving and her own confidence is strengthened. As Robin becomes aware of the internal rule to shut down that has kept her as safe as she could be as a child she can share this with Tana allowing Tana to practice receiving empathy.
Bringing out a newfound confidence
Robin can begin to substitute reflexive shutting down with a new powerful capacity to stay with. Tana can take her new experience of being able to regulate early distress into her work interactions and Robin can bring her new found confidence into taking risks of expression that were previously unavailable to her.
Share this article on
Want to have a happier, healthier marriage?
If you feel disconnected or frustrated about the state of your marriage but want to avoid separation and/or divorce, the marriage.com course meant for married couples is an excellent resource to help you overcome the most challenging aspects of being married.
Learn More On This Topic
You May Also Like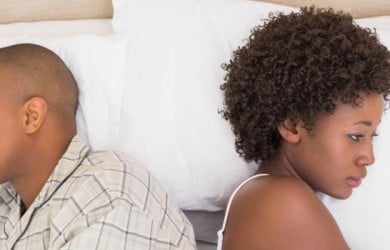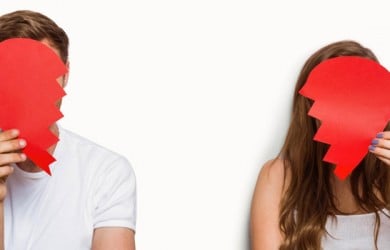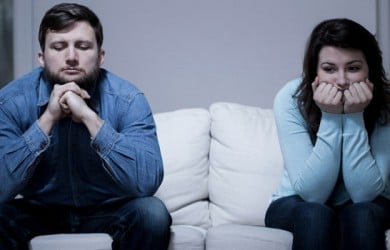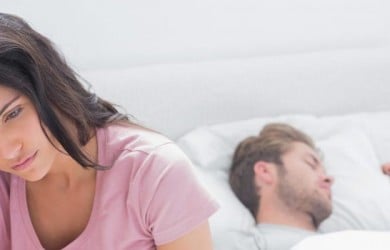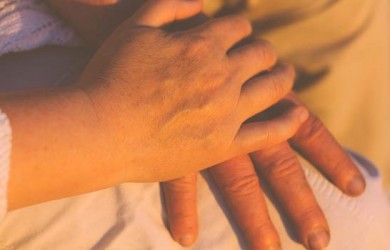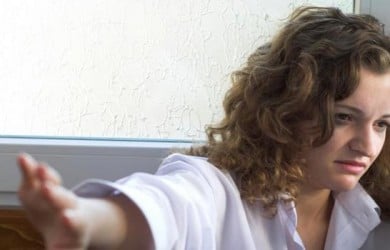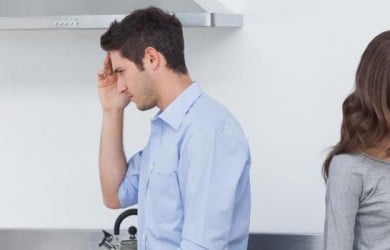 Popular Topics On Marriage Help