7 Alternatives to Couples Therapy That Can Save Your Marriage
Being in a relationship can be challenging. Many people think of couples therapy when they face problems, but it's not the only choice. Some might find therapy too expensive, time-consuming, or just not right for them.
Additionally, the idea of discussing personal issues with a stranger might be daunting for some. Luckily, alternatives to couples therapy exist. So, if you're wondering "What to do when you can't afford couples therapy," you can work on those alternatives.
There are books written by relationship experts, online tools with interactive exercises, short courses that offer intensive relationship training, and even weekend getaways explicitly designed for couples to reconnect and rediscover each other.
These alternatives often provide a more relaxed and self-paced approach, allowing couples to work on their relationship in a way that feels most comfortable and authentic to them. So, if traditional therapy isn't your thing, don't worry.
There are plenty of other paths to explore that can offer guidance, support, and practical strategies to strengthen your bond.
How do alternatives to couple therapy work?
Alternatives to couple therapy offer different approaches to address relationship challenges outside the traditional therapy setting. These alternatives often tap into various aspects of human interaction, communication, self-awareness, and mutual understanding.
Firstly, many alternatives focus on self-education. By diving into self-help books, online articles, or instructional videos, couples can gain insights into typical relationship issues and their solutions. This self-guided approach allows couples to learn at their own pace and apply strategies that resonate with them.
Workshops and seminars are another avenue. These events provide hands-on experiences where couples can learn from relationship experts in a group setting. Couples can practice communication skills, conflict resolution techniques, and other relationship-building strategies by participating in exercises and activities.
The group setting also offers the added benefit of learning from other couples' experiences, providing a sense of community and understanding that they're not alone in their challenges.
Digital platforms and apps have also emerged as modern alternatives to couples therapy. These tools often incorporate interactive elements, such as quizzes, games, and exercises, designed to enhance communication and understanding between partners.
These digital platforms and apps offer the convenience of being accessible anytime and anywhere, allowing couples to engage in relationship-building activities in the comfort of their homes or on the go.
Mindfulness and meditation practices offer a more introspective approach. By focusing on the present moment and promoting self-awareness, couples can better understand their feelings and reactions. Practicing mindfulness together can improve communication, reduce conflict, and create a deeper emotional connection.
Engaging in mutual hobbies and activities is another alternative that works by strengthening the bond between partners. Shared experiences can reignite passion and intimacy, whether cooking a meal together, dancing, hiking, or painting.
These activities provide a break from routine and allow couples to create new memories together, reminding them of the reasons they fell in love in the first place.
Lastly, seeking guidance from trusted friends and family can be invaluable. Sometimes, a fresh perspective from someone who knows both partners well can shed light on underlying issues or offer tried-and-tested advice. This informal approach provides a support system and can sometimes bridge communication gaps between partners.
Alternatives to couples therapy offer diverse methods tailored to individual needs and preferences. They provide tools, strategies, and experiences that aim to enhance understanding, communication, and connection between partners, encouraging a healthier and more fulfilling relationship.
7 alternatives to couples therapy that can help you save your marriage
Relationships are intricate, and sometimes, the traditional route of seeking couples therapy might not resonate with everyone. If you're looking for alternatives to couples therapy, you're not alone. Many couples are exploring different avenues to strengthen their bond.
While traditional couples therapy has its merits, it's not the only path to relationship healing. These alternatives to marriage counseling can offer unique perspectives and solutions tailored to an individual couple's needs. Here are some alternatives to marriage counseling that might be the perfect fit for you.
1. Engage in self-help books and online resources
Get inside the world of relationship literature. Many experts have penned down their wisdom, offering actionable advice and insights. These resources can serve as excellent couples therapy alternatives, providing tools and strategies for these challenges.
An example is a book by John Gray called "Men Are from Mars, Women Are from Venus."
2. Attend relationship workshops and seminars
Workshops and seminars offer a group setting where couples can learn from experts and share experiences. These events often provide hands-on exercises and activities that promote understanding and connection.
Additionally, participating in these sessions can encourage a sense of community, where couples can form supportive networks and friendships with like-minded individuals, enhancing the overall experience. It's a valuable opportunity to not only gain knowledge but also strengthen bonds with others on a similar journey.
3. Consider relationship retreats and getaways
Sometimes, a change of scenery can do wonders. Relationship retreats offer couples an opportunity to disconnect from daily stresses and focus solely on each other. These retreats often combine relaxation with structured activities to promote intimacy and understanding.
Moreover, the serene environments of these retreats create an ambiance of tranquility, allowing couples to rekindle their romance and create lasting memories, strengthening the foundation of their relationship.
4. Explore digital platforms and apps
The digital age has brought forth numerous platforms tailored for relationship enhancement. From interactive quizzes to communication exercises, these apps serve as alternative couples tools that can be accessed from your smartphone.
Furthermore, the convenience of these apps allows couples to stay connected even in today's busy world, encouraging open communication and trust. They can track progress, set goals, and find resources at their fingertips, making it easier for couples to nurture their relationship amidst the hustle and bustle of modern life.
5. Practice mindfulness and meditation together
Mindfulness and meditation can be powerful tools for understanding oneself and one's partner. Couples can achieve a deeper connection, better communication, and increased empathy by practicing mindfulness together.
Additionally, the shared experience of meditation promotes a sense of unity and tranquility, enhancing emotional intimacy and helping partners navigate the complexities of life with a more profound sense of serenity and understanding.
6. Engage in mutual hobbies and activities
Rediscovering shared interests or exploring new hobbies together can reignite the spark in a relationship. Whether dancing, cooking, or hiking, shared activities can serve as bonding moments, replacing the need for formal therapy.
Furthermore, these joint ventures allow couples to experience the joy of learning together, creating a treasure trove of shared memories and inside jokes, strengthening their connection. It's a delightful way to keep the relationship fresh and exciting.
Watch Tom Bilyeu and Lisa Bilyeu, co-founders of Quest Nutrition, as they explain why having common interests in a relationship is important and what happens when you don't share common interests:
7. Seek guidance from trusted friends and family
Sometimes, the best advice comes from those who know us best. Trusted friends and family can offer a fresh perspective, share their experiences, and provide support. While ensuring privacy and boundaries is essential, this informal approach can sometimes be just as effective as professional counseling.
Commonly asked questions
Relationships, with their dynamics, can lead to questions about how best to deal with challenges. While couples therapy is a popular choice, it's not the only option. Here are some common questions about alternatives to couples therapy.
What is an alternative to couples counseling?
An alternative to couples counseling refers to any method, tool, or strategy couples use to address relationship issues outside traditional therapy sessions. This can include self-help books, relationship workshops, digital platforms, mindfulness practices, engaging in mutual hobbies, seeking advice from trusted friends and family, and attending relationship retreats.
Can you fix a relationship without therapy?
Yes, many couples successfully address and resolve their issues without resorting to therapy. While therapy provides a structured environment with professional guidance, there are numerous alternatives to couples therapy that can be equally effective.
The key is open communication, mutual effort, and the willingness to try different strategies until you find what works best for your relationship.
How can I save my relationship without therapy?
To save your relationship without therapy, prioritize open communication. Have honest conversations about your concerns and feelings, actively listen to your partner, and find compromises. Engage in activities you both enjoy, create new memories, and rekindle the spark.
Focus on self-improvement and self-awareness, addressing your own issues. Seek support from trusted friends and family or explore resources like books and online forums for relationship advice.
What are the disadvantages of couples therapy?
Couples therapy can help many people, but it also has some downsides. One big problem is that it can be expensive, making some look for other ways to fix their relationship, like alternatives to couples therapy.
Also, going to therapy sessions can take a lot of time, which can be challenging for busy people. Not to mention, finding a good therapist that both partners like can also be tricky. Some people might feel embarrassed or shy about going to therapy.
And sometimes, if things aren't said right in therapy, it can make problems even bigger as you might not know what not to say in couples therapy. That's why some couples are looking at alternatives to couples therapy to find what's best for them.
In a nutshell
While couples therapy offers a structured and professional approach to addressing relationship challenges, it's not the only solution. Alternatives to couples therapy can be just as effective, if not more so, depending on the couple's unique situation and preferences.
Whether you're exploring options due to financial constraints, seeking a different perspective, or curious about what other avenues exist, it's reassuring to know there are multiple paths to relationship healing and growth.
Share this article on
Want to have a happier, healthier marriage?
If you feel disconnected or frustrated about the state of your marriage but want to avoid separation and/or divorce, the marriage.com course meant for married couples is an excellent resource to help you overcome the most challenging aspects of being married.
You May Also Like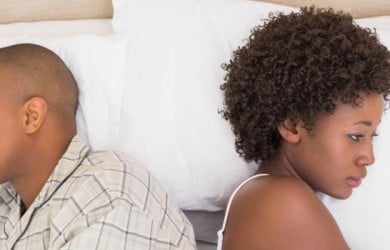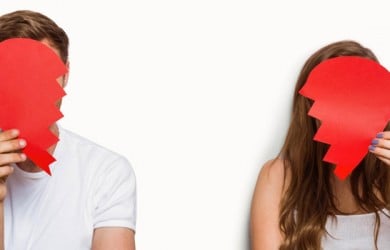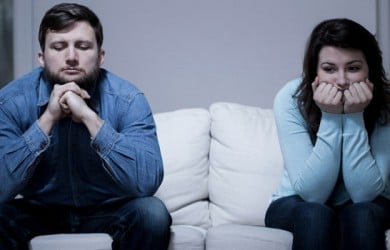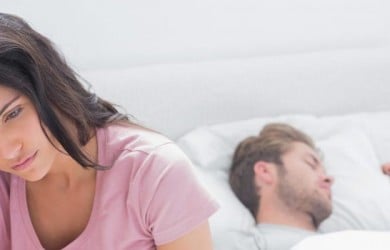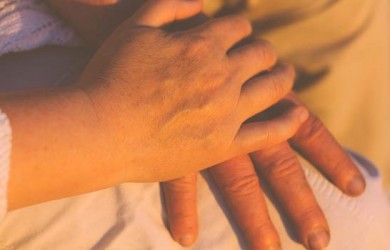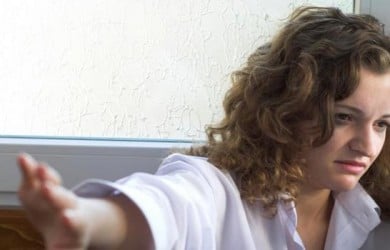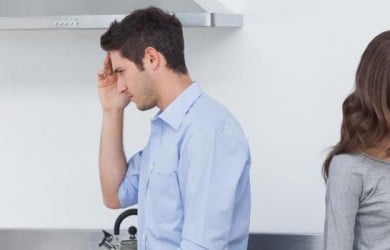 Popular Topics On Marriage Help