9 Problems That Can't Be Fixed in Couple's Therapy
"Life is complex. Each one of us must make his path through life. There are no self-help manuals, no formulas, no easy answers". M Scott Peck's words are a stark reminder that there are problems that can't be fixed in couple's therapy. What to do instead?
9 instances where couples counseling can't help
Relationship issues therapy has become more mainstream and acceptable these days. This is mainly due to 3 key reasons, as described in this paper on 'Couple Therapy in the 2020s.'
Those 3 reasons are the increase in divorce rates, awareness of emotional well-being, and higher expectations for relationships. Moreover, as this Forbes article on whether marriage counseling works explains, 70% of couples are positively impacted.
And yet, there are still several problems that can't be fixed in couple's therapy, as listed below. In short, as per M Scott Peck's words, there is no magic wand.
1. Severe mental illness
There are many different types of therapists who differ according to their training. Generally, marriage therapists don't go through clinical training, which might be needed for extreme cases.
So, when is couples therapy not appropriate? Essentially, in the cases where, as Virginia Hospital details in its overview of psychiatric diseases, some people need hospitalization. That's not to say that a mental health professional can't help them, but that professional most likely won't be a marriage therapist.
2. Irreconcilable values
Values are your guiding beliefs for how to live life. When couples have mismatched values, their approaches are misaligned, which causes major conflict.
In that case, no amount of therapy can shift those values because they are innate and based on experience, as Mark Manson explains in his detailed article on personal values.
3. No desire to change
If counseling isn't working, reflect on whether one of you is unwilling to change. Relationships take self-discipline, self-reflection, and commitment, but a therapist can't magic these into people.
4. External factors
Life sometimes throws us insurmountable challenges, such as wars and pandemics, that can force us to live apart.
Naturally, a therapist can't remove those external factors, but the skilled ones can help you reframe and repurpose your relationship if you truly want to.
5. Irreconcilable non-negotiable points
Other problems that can't be fixed in couple's therapy include, for example, different opinions on children. If one partner lives to have children one day, but the other can never tolerate them, it makes a therapist's role almost impossible.
Although, nothing is impossible if perhaps external expectations drive those desires. A therapist can help you work through what each of you truly wants and unpack it from what those around you influence you to desire.
You never know where common ground might lie unless you reach out to relationship counseling, but sometimes the outcome is that your innate desires are mismatched.
6. Lack of safety
When one partner is physically abusive, a therapist's duty is to not encourage that aggression by keeping them in therapy together.
Of course, that's not to say that individual therapy can't work, but the first step is to ensure a safe solution for both.
To find out more, watch this video of a psychotherapist's view on creating emotional safety:
7. Contempt
Many problems that can't be fixed in couple's therapy revolve around disrespect. As one of the 4 horsemen of marriage, according to marriage expert John Gottman, contempt is one of the surest signs of divorce.
Again, a skilled therapist or counselor can, in some cases, rebuild trust and friendship within the relationship. Nevertheless, in many cases, contempt is the final nail in the coffin.
8. Secrets
No matter how good they are, if either of you keeps secrets, no therapist or counselor can reconcile you. In short, you're hiding a part of yourself that you need to include if you wish to move forward.
9. Expecting a magic wand
Last but not least, many couples go to therapy with the expectation that the therapist will change their partner. Others go as they are signing the divorce papers.
If you don't give the time therapy needs, there can be no change. Moreover, it isn't about changing the other person but about looking at how you impact the relationship.
Each person must work on their own behaviors and expectations simultaneously for therapy and counseling to be successful.
What to do instead?
The first point to note about problems that can't be fixed in couple's therapy is that life is a series of problems, and all relationships have conflict. You simply need to decide if they are unforgivable sticking points.
Counseling or therapy for individuals
A relationship problem often stems from our own issues, so it can be helpful to go to individual therapy. Furthermore, they can guide you to discover if the relationship is right for you.
Conflict management and mediation support
Another approach for problems that can't be fixed in couple's therapy is to go to mediation. While therapists work on behaviors that cause conflicts, mediators help couples solve their problems.
Simply bear in mind that mediation can allow you to move forward. Nevertheless, it will not solve the core of the conflict.
Alternative specialist expert professionals
Depending on the relationship problem, you can also target experts. For example, family therapists focus on the whole family unit, including children. Other experts also specialize in areas such as communication.
When counseling isn't working, of course, there is divorce. The key is to not view it as a failure. Instead, do everything you can initially and then accept that this is the wisest solution for you both.
What's next for you?
Despite the problems that can't be fixed in couple's therapy, relationship counseling remains one of the most powerful options to improve your relationship.
Then, there's always a solution, whether it's therapy, expert advice, or even divorce. Whilst it's important to do everything you can to honor your commitment to a relationship, it's also critical to live a loving life, whatever that might look like.
Share this article on
Want to have a happier, healthier marriage?
If you feel disconnected or frustrated about the state of your marriage but want to avoid separation and/or divorce, the marriage.com course meant for married couples is an excellent resource to help you overcome the most challenging aspects of being married.
You May Also Like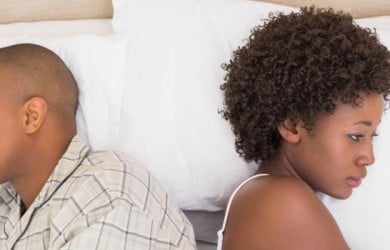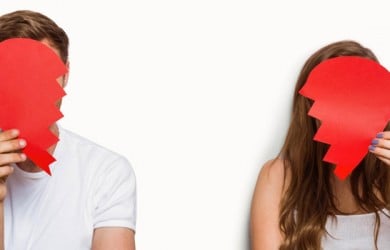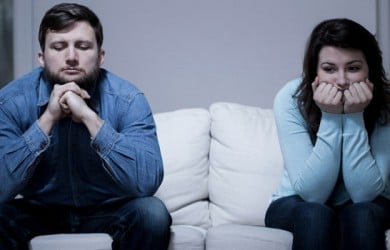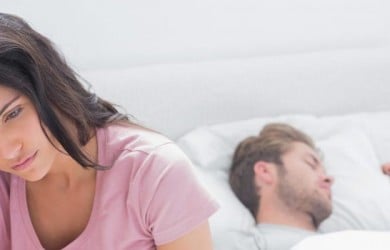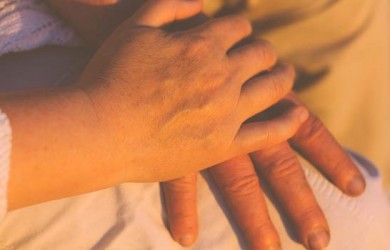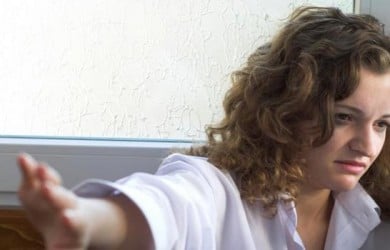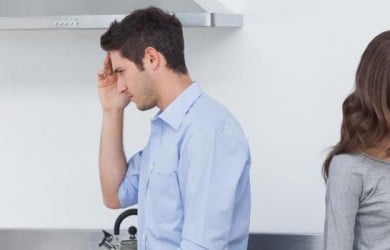 Popular Topics On Marriage Help