5 Ways of Recommitting to Your Marriage by Recognizing What's Working
One of the reasons why the divorce rates are rising is because couples feel like they are not a perfect match anymore. Time and circumstances slowly drift them apart and, in the end, they fall out of love and divorce each other.
Another common pattern that is traceable in most countries is that couples tend to hang on the last thread of their relationship for the sake of their children, and once their kids are old enough and leave the house, they tend to separate rather than climbing that thread and rekindling their relationship.
If you feel like you're suffering in a dead-end relationship, and there's no spark left in your marriage anymore, you may need to learn more about how to make a marriage last.
Rejuvenating your marriage is like renewing your vows, you both want to find the reason to be with each other again, and realize that you are meant for each other.
How to make a marriage work
How does marriage work? What makes a good marriage work is not only recognizing each other's distastes and likes and respecting each other, but also spending time together where you learn and grow as a couple, and build that feeling of openness and trust to freely communicate what you both feel with each other.
1. Being grateful
Do you tell your spouse that you're lucky to have him/her in your life every day? If not, start doing that now. You have come so far in your marriage and have spent so many years together; you are ought to be thankful to God for blessing you with your special person who has brought you so many joys in your life.
When you extend gratitude towards your partner, you will automatically feel wholesome and grateful, and your spouse will feel special and appreciated for his/her efforts in the relationship, which will in turn motivate him/her to contribute more to a happier marriage.
2. Contribute to your relationship
List down the things that you feel are needed in a relationship, and try to figure out what might be lacking in yours. Trust, kindness, understanding, and communication are among a few key ingredients in what makes a successful marriage.
Figuring out what your marriage needs is like finding the missing piece of a puzzle. You know there's something missing, and until and unless you evaluate the status of your marriage and examine what your relationship needs, you will not be able to figure out what makes a marriage work.
Recommit to the vows made on your marriage day, and work with determination to achieve them.
3. Couples' retreat
If you feel like you have spent too much time hassling over external things and have forgotten what it is like to be on a date, this option is viable for you.
Take a break, and enjoy some quality time with your spouse. It can be like learning about the person all over again, and you may even surprise yourself with how much you both catch up on and what you learn from each other.
Experiment with different ways of rekindling that spark and find out what works best for you both. You could go on date nights or a mini vacation, just to remind yourself what good company your spouse is.
4. Change in desires and expectations
As relationships evolve, your desires change as well. You may not want the same things that you wished for in the early stages of your marriage.
On the other hand, there are some things in a relationship that do not last forever. It could be as simple as a morning text from your spouse that you adore and wish that it comes back, or something like pillow-talks every night that you long for.
Either way, it is okay to feel that way and even better to communicate those feelings with your partner.
5. Learn to compromise
A major mistake some couples make is always focusing on getting what they want. Making your marriage work involves sacrifices and compromises on both ends.
Disagreements are a common thing in every marriage, but that does not mean that it can not be fixed. You need to remember that working on marriage requires fair reasoning and understanding on both ends of the spectrum, and both partners need to respect each other's wants.
What makes a happy marriage is a sense of understanding, tolerance, gentleness and good communication between both partners.
When both the individuals work towards bettering themselves for the other with all their heart and soul, they will collectively find themselves in a healthier stage and feel happier and more connected.
If you feel like you are lost in your marriage, you need to go back and find out what brings joy to both of you. It is not always easy to recommit to your marriage, but once you strive to be an outlier among the sea of divorces, you will definitely find your way to a merry, wholesome marriage.
Share this article on
Want to have a happier, healthier marriage?
If you feel disconnected or frustrated about the state of your marriage but want to avoid separation and/or divorce, the marriage.com course meant for married couples is an excellent resource to help you overcome the most challenging aspects of being married.
More On This Topic
You May Also Like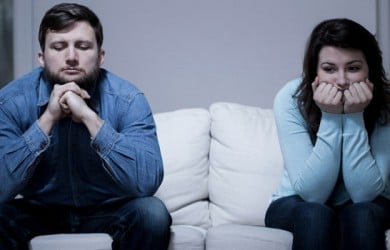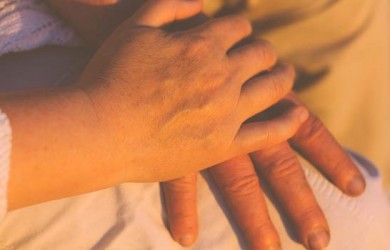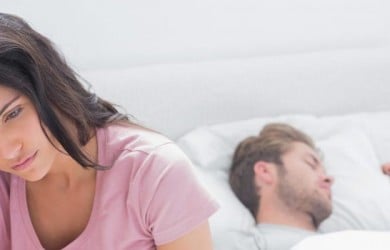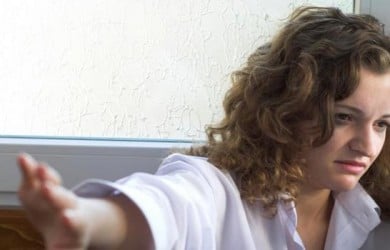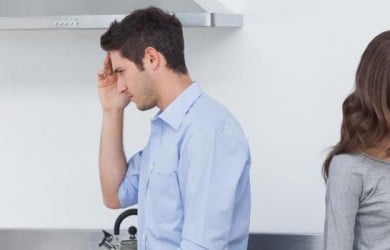 Popular Topics On Marriage Help