10 Valentine's Day Proposal Ideas to Make Your Girlfriend Say Yes
You've finally found "The One," the person with whom you would like to spend the rest of your life. Now, you're planning a fail-proof proposal on Valentine's Day. Many are asking for valentines ideas, so we say why not propose on Valentine's?
Proposing on Valentine's Day makes a woman feel very special. After all, what could be more special than professing your love at the most romantic time of the year?
On the other hand, it is nerve-wracking for a man to think of a unique Valentine's proposal idea that would make her say yes! We all know that a wedding proposal is not a walk in the park; it must be well thought out. But despite the jitters, it will all be worth it in the end.
In this article, we will give you 10 romantic Valentine's Day proposal ideas. It's up to you to choose which one is perfect for your girlfriend and which one you think will capture her heart forever. Depending on the personality of your girlfriend, you can choose among these unique proposal ideas.
Why propose on Valentine's Day?
February is a month when romantic love lingers in the air. Malls, restaurants, shops, and cafés are decorated with Valentine's theme.
Radios and podcasts play love songs and broadcast love notes. This is the period where love lingers in the air. Valentine's Day is that one day in the year when one gets the opportunity to show his or her love to someone. What better timing could there be than on Valentine's Day?
In fact, in recent research conducted by Propeller Insights on 1,008 American adults, results say that 48% agree that Valentine's Day is a romantic day to propose. Another survey also says that Millennials prefer the traditional way of proposing, including Valentine's Day as their preferred occasion.
Also, since you may have celebrated many Valentine's Days together, your woman will be clueless. She would think that it was just another romantic Valentine's Day date with you without her knowing that this Valentine's Day would be extra special.
Aside from this obvious reason, it is more practical for Valentine's proposal, given that many hotels, restaurants, resorts, and shops are celebrating the month of love. They are outshining one another for the best Valentine's Day offer.
This way, you can have multiple options for venues, dinner, and Valentine's Day packages. Some may even have funny proposal ideas for customers.
10 Valentine's Day proposal do's & don'ts
We know that you are excited to know about these good ideas for the proposal but hold your horses. Don't ever skip this part because there are things that you must do and know first before spitting out that million-dollar question, "Will you marry me?"
1. Have a heart-to-heart talk about marriage
Way before you make your valentine's proposal, engage in a heart-to-heart conversation with your girl about the prospect of marriage.
Tell her about how you feel about getting settled and starting a family. Ask her how she feels about being married. Does she envision the rest of her life with you? Is she comfortable talking about starting a family, etc.?
During your conversation, reflect on these questions:
Are you both ready to settle down?

Do you both want children?

Are you both willing to contribute in terms of finances?

What are your work arrangements?
2. Know your partner's ideas about marriage
During your conversation, get as much information as possible about her idea of marriage. Does she prefer being married? If she is, what is her ideal wedding? Squeeze in as many details about the things that she likes, what would make her happy, etc. Is she a romantic person, practical, traditional, conservative, etc.?
This information will help you plan a perfect proposal for her, which will lead to a well-planned wedding day.
Related Reading

: 

15 Things to Talk About Marriage With Your Boyfriend
3. Check your bank account
The tricky part about getting married is being financially prepared. Whether you like it or not, you cannot plan that romantic proposal with a few bucks in your pocket; how much more is a wedding day?
Ergo, make sure that you are financially capable of handling the expenses of a wedding and, most importantly, starting a family after the wedding.
Related Reading

:  

Maintaining a Stable Emotional Bank Account
4. That ideal ring for her
Here's a disclaimer: You can propose without an engagement ring. But if you have the means to get her a ring, why not? According to Businesswire, a diamond is the most preferred center stone for an engagement ring.
However, not all women are lured by diamonds. Know the personal preference of your fiancée when it comes to engagement rings. On the other hand, if you think an engagement ring is an unnecessary expense, a beautiful bouquet of flowers will do.
5. Ask your married friends
The saying is true that experience is the best teacher. Learn from your peers who have already been there and done that. Listen to their stories about how their proposal went.
Study the best practices; learn what worked and what did not work, what not to do and what to do, and know the best and most effective proposal plan.
6. Don't loan money just to impress your girl
Borrowing money is the absolute worst thing you can do. Do not spend what you cannot afford to pay. Believe us, it is a living hell to be married while you're broke. To be brutally blunt about it, love alone can't feed you.
7. Don't post your engagement on social media before telling your family
Nobody wants to be the last to know, especially if it is your family. Suppose your partner says yes, keep your matching snapshots, selfies, and what not to yourselves first.
Do not post until you have officially announced your engagement to your family and nearest friends. This way, you could avoid making family members feel bad about being informed.
8. Decide whether to go public or private
By this time, you must know what your partner likes or dislikes. If she is outgoing and loves the attention of people around her, go for a public proposal. If she is a very private person, hates to be the center of attention, and values her personal space, go for an intimate, private proposal.
9. Keep it simple and sincere
Do you know what is the most touching and heart-fluttering? Sincerity.
An honest and sincere promise of love is more valuable than the most lavish but superficial proposal. You don't have to spend a fortune on your proposal; what is important is that you have exerted time and great effort to pull it off.
10. Chill together
Do not give in to the pressure of people around you. You, more than anybody else, should decide when to spill out that controversial question of a lifetime. Some family members, friends, and relatives give unsolicited advice.
Some would put undue pressure on you by asking: "When are you getting married? Why aren't you proposing already?" and similar tiresome questions. Don't do it because you feel pressured; do it because you are ready for it.
10 romantic Valentine's Day proposal ideas
Let us now go to the best part: your romantic Valentine's Day proposal.
Do you know that according to a survey of 25 to 34-year-olds, 34% of them say that their proposal includes flowers, 26% say that theirs includes family or friends, and 19% say that their partners proposed in public? Which among these do you think your girlfriend will be most happy with?
Check out these Valentine's Day proposal ideas:
1. Take her on a romantic adventure
If your girl is into adventure sports such as hiking, trekking, or camping, why not take advantage of her interests for Valentine's Day proposal ideas? There are a lot of Valentine's Day camping packages that you could avail of and use the opportunity to pop the question you have been longing to ask.
2. Plan a Valentine's Day dinner with a twist
Who says that a wedding proposal over dinner is a cliché? What is exciting is that your partner will not suspect that you are about to propose. It could be one of those romantic Valentine's dinners you always have. The twist?
Have the waiter deliver that precious ring to your table with a bouquet. Very cool and swag.
3. Go to a restaurant bar with a band
For a few bucks, you can ask the band leader to do you the favor of playing her favorite song.
Let them make a speech about how much you love her, etc. And while they are singing, take her hand and ask that million-dollar question. Not so much flare, but it sure is the coolest.
4. Organize a dance mob
If you can pull it off, it will probably be a lot of fun. If your girl loves fun, is outgoing, and enjoys the company of many people, this may be the perfect Valentine's Day proposal for her.
If you know a group of young kids who do mob dancing, they would love to do it for you.
You can do it while the two of you are walking in the park, and then this group of kids will suddenly dance in front of you. She would probably be confused by what is happening, but before she knows it, you are already on your knees.
5. Say it with a thorough TV commercial
With the kind of digital technology that we have, everything is possible. Beforehand, ask high school students that you know (it could be your nephews or nieces with their friends) to shoot a commercial. It could be something about your girlfriend's favorite product.
The commercial should lead to you asking the question, "Will you marry me?" How do you pull it off? After your Valentine's Day date, invite her to watch a movie in a place you have prepared.
The movie must be pre-edited in such a way that in the middle of the movie, the commercial that you shoot will show. Yours must be one of those talked-about town proposals. unique and very creative.
6. Family surprise
You can ask either your family or the family of your girlfriend to help you. They must be thrilled to help you plan the perfect proposal in front of your family.
You can do this Valentine's Day proposal idea if your family members approve of her and know her already, and vice versa. Choose this option only if you can gather all of your family members in one place at the same time.
Related Reading

: 

10 Ways to Thrill and Surprise Your Special Someone
7. Say it with a shower of flowers
We assure you that flowers never go out of style. Flowers can be used in a variety of ways to propose.
Visit the nearest flower shop or florist near you. Or you can ask around for the florist who can pull off the best Valentine's Day proposal. But before you decide on flowers, make sure that your partner does not have an allergy to pollen; otherwise, your proposal will be an epic failure.
8. Write it on the beach sand
A beach is a romantic place, plus it becomes even more romantic during Valentine's Day. If your partner loves the sea, the sand, and the salt, make her love them even more by proposing on Valentine's Day at her favorite place.
Etch the question on the sand, and make sure that the waves won't wash it away easily. Invite her to join you on a walk along the beach to the location where you will ask her the question of a lifetime. There's not so much fun fare here, but it is as romantic as ever.
9. Use her pet
Is she a pet lover? Does she have a pet? Maybe she has a kitten or puppy as a pet. Use them. There are plenty of creative ways to use pets as proposal ambassadors.
To give you an example, hide her pet. She'd probably ask you to assist her in locating her missing pet, which you had hidden. Lead her to the location, which could be a garden or a roof deck, where you will keep her pet.
And when she finds it, surely that puppy will run towards her, and viola. What is in its collar? Is it a ring? It's cute, isn't it?
Check out this video to understand this idea better:
10. In unexpected places and ways
Skip the clichés and the usual. Do it when she least expects it. Blurt it out in the middle of a hallway or the street, even while she is in the office. You can make an unexpected visit to her place of work.
There's a caveat, though—make sure that she is not busy and that her boss is cooperative. This could be one of the most surprising ways to propose.
More questions on Valentine's Day proposal ideas
If you have more questions on Valentine's Day proposal ideas, here are answers for you:
Is it OK to propose on Valentine's Day?
Valentine's Day is a day reserved for love and romance. But is it really OK to propose on this special day?
Yes, it's perfectly fine to propose on Valentine's Day. While some may feel that it is an (unnecessary) pressure for couples to have a special proposal, some couples may have already planned a romantic day or weekend together.
If you have planned the perfect romantic weekend away with your loved one, there's no reason not to propose to them during this time!
Can I propose to my crush on Valentine's?
In some cases, yes, you can propose to your crush on the 14th of February. However, if you're expecting a proposal from your partner and you want them to be as surprised as possible, it may be best not to give your crush any hints.
Relationship counseling may help you and your partner come to a decision about proposing to each other and coming up with the perfect date, but it's up to you how you choose to propose to your crush or your partner.
Takeaway
There we have it. Your proposal will not necessarily cost you a fortune as long as you've shown that it is well thought-out, you put great effort into it (not money), and you are doing it because you know that she is the one.
Share this article on
Want to have a happier, healthier marriage?
If you feel disconnected or frustrated about the state of your marriage but want to avoid separation and/or divorce, the marriage.com course meant for married couples is an excellent resource to help you overcome the most challenging aspects of being married.
More On This Topic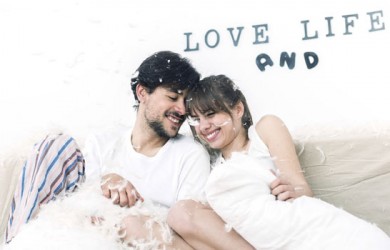 You May Also Like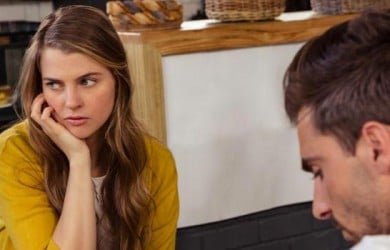 Popular Topics On Married Life