21 Ways How to Create Romance in Your Marriage
What girl hasn't dreamed of coming into her apartment to find rose petals strewn down the hallway leading to the bedroom? Or what guy hasn't imagined his girl surprising him with his favorite drink after a long day?
Romance in relationships is what draws people together. It makes them feel loved, adored, and special to their partner. What qualifies as romantic is different for everybody, but there's no denying that when it comes to amorous affections – we want more! More surprises, more flirting, more love.
What is romance in a marriage?
Romance is an ingredient we add to keep things fun and exciting. There are different ways to be romantic, which can be manifested through many activities, and it doesn't have to cost a dime.
Whether your relationship has lost its romantic engine, or romance was never charging your relationship much, implementing a few subtle changes can yield significant benefits. Now, sex and romance in marriage exist when both the partners are attracted to one another. There is nothing as beautiful as husband and wife romance.
If that spark is lacking in your life, then something is seriously wrong with your relationship. Lack of passion in a relationship or living in a sexless marriage can lead to infidelity, marital separation, and divorce, as mentioned earlier.
You may be surprised to hear that according to Nationally Representative U.S. Survey Data, 1 in 7 adults are living in a sexless marriage. Spouse unresponsiveness to one's needs is yet another reason that has inspired partners to consider divorce as an easy way out of a passionless relationship.
And, there is another fact to surprise you, i.e., the term 'sexless marriage' is most searched in Google, over 21000 folks search for the same every month, according to NYTimes author Seth Stephens-Davidowich.
Is romance necessary in marriage?
You cannot undermine the importance of romance in marriage. Few romantic gestures from either or both partners can add romance to your relationship and keep the flame of love burning. It can be considered one of the simple ways to make a marriage better.
Imagine sharing your life with the most unromantic person? Without romance in marriage, you will lose interest in spending time with your partner. Dissatisfaction will creep in, and the distance between you two will grow, leading to marriage separation, in some instances
How important is romance in a marriage?
every marriage is unique. While the romance in marriage may come naturally for some, for most people, it takes forethought, energy, and effort. Love and passion are independent of romance; whereas in this context, romance is all about the doing.
Related Reading: 

How Important Is Romance in a Marriage
21 ways to create romance in your marriage
As much as we may wish otherwise, modern relationships just aren't like romance novels. But that doesn't mean your relationship should be romance-free!
Do you wonder- How to build romance in marriage? How to keep the romance alive in marriage? Here we are looking at 21 ways you can create romance in your marriage.
1. Play footsie
Studies show that physical affection, such as holding hands or playing footsie, is strongly related to relationship happiness. So the next time you're snuggling in bed or laying on the couch together, why not play a sweet and fun game of footsie together?
2. Recreate your first date
One of the best ways to create romance in your marriage is by recreating your first date. Start by booking a table at the same restaurant you went to when you first went out.
From there, you can add as many cute details as you like.
3. Remember the little things
One super simple way you can create romance in your marriage is by keeping special dates in mind.
Your wedding anniversary is obviously the big one, but what about other milestones like your first date, the first time you kissed, or any other "firsts" you'd like to celebrate? Bringing these up to your spouse will build healthy sexual relationship and show them that you care.
4. Kiss like you mean It
One of the most romantic things you can ever do for rebuilding intimacy in marriage is kiss your partner. Research reveals that not only does this boost dopamine by activating the brain's reward system, but women are more likely to be sexually attracted to a man if he's a good kisser.
5. Light some candles
Sometimes all it takes to create romance in a relationship is a little ambiance. The next time you're feeling romantic, why not fill your bedroom with pillar candles or light a candle and put it on the table during dinner? This simple touch creates a great atmosphere for romance.
6. Give thoughtful gifts
Being romantic and improving emotional intimacy shouldn't cost you an arm and a leg. There is no reason why you should be bringing home elaborate gifts every day. After all, that just wouldn't be sustainable for a long-term relationship. But that doesn't mean there aren't small and thoughtful ways to show your spouse you were thinking about them.
Buy them their favorite chocolate bar or something small and sweet like a bottle of bubble bath or cook them their favorite meal.
7. Share a secret
Inside jokes are a type of secret that makes your partner feel special. Studies show that positive memories, such as those associated with private jokes, evoke pleasant feelings that boost your mood.
These secrets are innately romantic because they are something you share solely with your spouse, so the next time you are feeling romantic, reminisce with your partner about a favorite joke or memory.
8. Flirt
When was the last time you flirted with your spouse? Flirting is a great way to boost romance and rekindle sexual activity. Not only does it make your partner feel flattered and desired, but it does wonders for boosting sexual chemistry.
Check out these flirting tips to know more:
9. Write a sweet letter
Nothing is more romantic than a love letter. The next time you want to do something sweet for your spouse, get out a paper and pen and let your feelings out.
Talk about your favorite memories together, how they may you feel, or the reasons why you're so in love with them. Your spouse will cherish the letter for years to come.
10. Cute tags
Don't have much time to create romance in your marriage? Try tagging your partner in a photo. The next time you cross a photo of two kitties snuggling up on Instagram (Fear not: there are always cute cat photos on Instagram) tag your spouse in it with the caption "Me and you. Meow ;)"
This simple and sweet flirtation will have them smiling for the rest of the day.
11. Romance at mealtimes
Who says meals always have to be eaten in front of the television? Plan a romantic dinner for two and eat at the table together. This is a great way to boost marital communication and to deepen your bond.
Increase romance further by slipping a flower into a vase and setting it on the table, putting on some soft jazz, and lighting candles in the dining room.
12. Give your undivided attention
A survey done by Baylor University found that nearly 50% of couples felt like they were being ignored by their cell-phone-addicted partner. In the days of cell-phone addiction and instant gratification online, there is nothing quite as romantic as giving your partner your paying undivided attention to your partner.
13. Have a regular date night
What's more romantic than a date? Research shows that couples who have a regular date night improve their intimate connection, boost communication and sexual chemistry, and are less likely to get divorced than other couples.
14. Add some freshness
For example, pick your wife up at the front door (even though you already live together!) or you can even pretend like it is your first date and ask each other adorable get-to-know-you questions throughout the evening.
This is a fun and romantic way to reminisce and build up your emotional connection.
15. Bath towel
A woman will love you if you surprise her after her bath or shower with a pre-warmed bath towel, which you will then use to dry her off. Try it as a solution for how to create romance in marriage; it's super sweet and romantic.
16. Love notes
Writing a short love note and placing it into his briefcase, or, into the book he's reading, will pleasantly surprise him. When he's done with the note, place it into a shoebox along with other memoirs. (You can even incorporate the memoir jar into a romantic surprise down the road)
17. Breakfast in bed
Want to know romantic ideas for her?
Bringing her breakfast in bed is an event she will cherish no matter how often you do it. Don't forget to add her favorite garnish, or homemade espresso if she likes coffee, her favorite flower, and a love note.
18. Call her at work
Stevie Wonder said it best – "I just called to say I love you." If he likes Stevie Wonder, you could even play the song to him or leave it as a message on his voicemail as a tip for how to create romance in marriage.
19. Take a class together
If there's a special interest that you share, such as pottery, dance, or yoga, or, a brand new subject just for the heck of it – sign up for a class. Doing so can help you reconnect in a new way.
20. Back and foot rubs
These go a long way. Rubbing your partner's feet or back brings intimacy and is a great way of how to create romance in marriage and say "I appreciate the hard work you do".
21. Flower a day
Give her a flower every day as a way to remind her that she's special. Remember that flowers have individual meanings. Better yet, give her flowers along with a guide so she can identify and trace back the meaning of each one.
Takeaway
Learning how to create romance in marriage or bring back the romance in a relationship shouldn't be hard – it should be fun!
There are plenty of easy, free ways to express your affections for your spouse that will make them feel loved and special. Follow any one of our tips for romance in marriage and you'll be on your way to a happy, healthy marriage.
Share this article on
Want to have a happier, healthier marriage?
If you feel disconnected or frustrated about the state of your marriage but want to avoid separation and/or divorce, the marriage.com course meant for married couples is an excellent resource to help you overcome the most challenging aspects of being married.
More On This Topic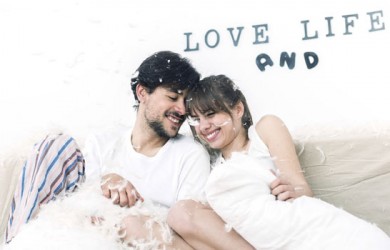 You May Also Like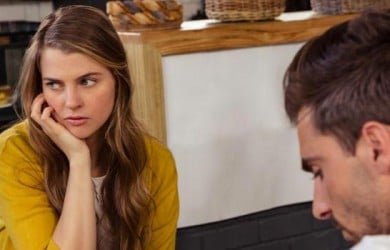 Popular Topics On Married Life