What Is Hygge? How It Impacts Your Relationship
For many people, hygge is a rather unfamiliar term. Perhaps you've heard this term at one point or another, but you didn't know what it meant. Or, maybe you know a little bit about what the term means, and you want to learn how to incorporate hygge into your life.
Here, learn the answer to the question, "What is hygge?" and how you can build more of it in your own life.
What is hygge?
So, what is hygge life? This is a question many people have when they hear this term for the first time. Hygge comes from Danish culture, and in its most technical sense, it refers to an aesthetic environment within a home that promotes feelings of liveliness through low-level lighting.
This may sound like a complicated definition, but the hygge meaning can be expanded, so it is easier to understand. For example, hygge refers to small, sheltered spaces that create feelings of safety and security.
In layman's terms, hygge spaces are cozy, and the concept of hygge can even be applied to describe a general satisfaction with family life.
Hygge doesn't just have to occur at home. Scholars have described hygge as a feeling of warmth and intimacy that we experience when around other people, which makes us feel as if we are at "home" with them.
Hygge culture is pervasive among the Dutch, and many people strive to achieve cozy living spaces and close personal relationships that align with hygge.
Why is hygge important for relationships?
Embracing hygge can be important for relationships. While hygge may refer to cozy spaces, the meaning of hygge also extends to relationships. Just as safe, cozy spaces make us feel secure, having hygge relationships can make us feel closer to and more comfortable with the people around us.
When we feel safe in relationships, this opens up the opportunity for more intimacy and togetherness. By creating a sense of safety, the feeling of hygge can help us develop strong, healthy attachments with people we love.
Having a healthy attachment prevents us from experiencing anxiety and uncertainty in a relationship and allows us to develop trusting, healthy partnerships.
Learn about the importance of healthy attachment in this video:
How hygge affects your relationship
When applied to love and romance, hygge refers to what we call cozy relationships, where we feel safe, secure, and at home with our partner. In this sense, hygge has a beneficial impact on your relationship.
Here are some specific ways hygge can positively affect your relationship with your partner:
While the benefits above apply to the general feeling of hygge, creating a hygge-style environment in your home can directly benefit your relationship. When you come home to an unorganized or chaotic home environment, you may feel anxious, uptight, or irritated, which can cause you to lash out at your partner.
On the other hand, having a cozy environment at home helps you feel calm and happy. When you experience these positive emotions at home, your cheery mood will benefit the relationship because your interactions with your partner will be more positive.
When you're feeling relaxed and happy at home, it can be easier to manage conflict. You may also feel closer to your partner, and more likely to be intimate with them.
Hygge examples
Embracing hygge within your relationships has obvious benefits, so it's important to identify how hygge looks in real life.
Some examples of hygge can help you develop a better understanding of how this concept applies to your physical living space and your relationships.
Consider the examples of hygge below:
A cozy living space
Hygge-style environments are probably what come to mind first when people think about examples of hygge. These living spaces are perfectly cozy, with plenty of throw pillows, warm blankets, and candles, which come together to create a relaxing ambiance.
Connection to nature
Hygge-style activities shy away from loud partying or dancing in nightclubs and focus on connection with nature. Outdoor activities like having picnics and cookouts or viewing a movie outdoors are perfectly hygge. The idea here is that you are creating a sense of calm and security by moving away from modern life and enjoying the relaxing effects of nature.
Home-cooked meals
Hygge culture focuses on being cozy at home, so a warm, fresh, home-cooked meal will be preferred over a meal out in a loud, crowded restaurant. Preparing a meal at home to share with friends and family allows you to sit down and connect more intimately.
Simple moments
Hygge doesn't have to be complicated. It can be as simple as having your favorite cup of tea in the evening before bed or turning on some relaxing music while you read a book. Incorporating these simple pleasures into your life is part of the coziness and comfort of the hygge style.
Shared traditions
The Danish life of happiness involves creating traditions with friends and loved ones. These can include a weekly game night or starting a book club that meets monthly. You could also consider a regular potluck dinner. These activities allow the opportunity to relax with loved ones, making them an important part of the hygge culture.
Building healthy relationships with hygge
Including hygge in your life, can help you create healthy relationships. The hygge lifestyle allows you to focus on intimacy and connection, and it provides an escape from the stress, hustle, and bustle of modern life.
If you're ready to improve your relationships, you can try the tips below for incorporating hygge into your lifestyle.
Plan a date night
Connecting through date nights is important for maintaining closeness in your relationship, and hygge culture can provide some ideas for dates.
Some hygge inspired date ideas include going for a walk or bike ride at a local trail, preparing dinner at home and then having an outdoor movie night, putting on comfortable clothing, and having a board game night with another couple.
Related Reading: 

The Importance of Date Night in a Marriage and Tips to Make It Happen
Be intentional about practicing hygge-style activities
Modern life has most people accustomed to scrolling through social media or going out for drinks at noisy bars or nightclubs during free time. Instead of this, incorporate hygge style activities into your life.
These can include reading a good book, lighting a fire, or playing some music. It is okay to relax and just "be." Creating a calming environment with these activities will allow you to be more at ease with your partner.
Embrace simplicity
One of the reasons that hygge is so beneficial is that it turns our attention to simple pleasures. Something as simple as lighting a candle in the living room, or sipping on a hot beverage while watching TV, provides a feeling of comfort, allowing you to be more relaxed.
Having this relaxed environment at home can improve your relationship by reducing tension and preventing conflict from escalating out of control.
Related Reading: 

14 Ways to Keep Your Relationship Strong, Healthy, and Happy
Declutter your space
Home should be your refuge, but if it's filled with clutter, you're not likely to feel calm and relaxed. When you and your partner come home from a stressful day at work to a messy home, your stress is likely to increase.
On the other hand, having a clutter-free environment creates a sense of peace, and sharing that with your partner is meaningful.
Take time to clean out excess clutter. You can store or donate items you don't regularly use and purchase pieces like shelves or cabinets that allow you to organize your things. You may be tempted to hold onto things out of nostalgia, but ultimately, having excess items in the home leads to arguments over who is going to clean. Get rid of unused items or those that do not bring joy.
Embrace coziness
The simple answer to "What is hygge?" is a feeling of coziness. The Danes incorporate this into their lives through candles, throw pillows, soft blankets, and comfortable clothing. You can create a sense of hygge by bringing these simple forms of coziness into your life.
You'll find that the level of comfort these things provide will extend into your relationship.
Conclusion
Now that you've learned the answer to, "What is hygge?" you should be better prepared to incorporate this concept into your life. While hygge is often conceptualized as creating a cozy living space, keep in mind that there is more to hygge than this.
It involves a general sense of calmness and safety, whether in your home or relationship.
Creating a calm, clutter-free living environment is perhaps the first step toward developing hygge, but it's also important to incorporate the benefits of hygge into your relationships, through sharing meals together at home, connecting with nature, and engaging in hygge-inspired activities together.
If you're struggling to develop a sense of safety and security in your relationships, perhaps something else is going on. In this case, it may be helpful to connect with a counselor to process your emotions and learn the skills for healthy relationship development.
Share this article on
Want to have a happier, healthier marriage?
If you feel disconnected or frustrated about the state of your marriage but want to avoid separation and/or divorce, the marriage.com course meant for married couples is an excellent resource to help you overcome the most challenging aspects of being married.
Learn More On This Topic
You May Also Like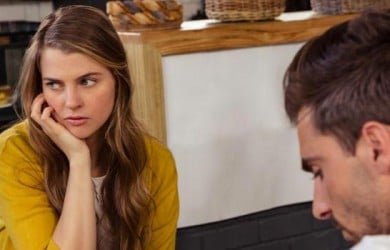 Popular Topics On Married Life