Third Marriage Advice: How to Make It Work
So you are getting married for the third time, and we are pretty sure that this time you intend to make your marriage work, after all, who marries with the intention of divorce? Nobody!
We congratulate you on your efforts to find a life partner that you can enjoy spending the rest of your life with, and for not giving up when many would have. To help you along the way we also have some third marriage advice that will hopefully help you make this marriage the one that lasts.
1. What went wrong
Before you jump into your third marriage, ask yourself this; what went wrong in my previous two marriages? What did I do wrong? How can I change these patterns in this marriage?
Make sure that you write down your questions and answers so that you can reflect and remind yourself to stay on track during those times when you start to slip back into your old ways.
This third marriage advice is intended to remind you to acknowledge your part in the problems of your previous marriages. Even if you didn't do anything wrong, or wasn't responsible for the divorce, ask yourself why did you attract those people? What did they teach you?
You may have married people who have cheated for example, which of course is not your fault, but asking yourself what is it in you that is attracting cheating situations into your life will bring up some insight. If you can address this, then you won't attract people who treat you like that in the future.
2. How motivated are you to do your marriage work?
This piece of third marriage advice is the tough love pill. Those who move in and out of marriages are simply not prepared or willing to put effort into their marriages, which causes them to fall apart.
If this is you, think twice before you marry and make sure that you are prepared to invest every day into your relationship and occasionally be wrong. If you are not prepared then save yourself the money and hassle and just date your partner.
One of the fundamental issues in this situation is that there is often a spouse who thinks they are right and are never willing to compromise even at the cost of the happiness and wellbeing of others. Even if they are wrong.
3. Sense of entitlement can make you land up in a superficial marriage
If you feel entitled in any way and you are not going to budge on that, you'll end up in a superficial marriage or divorce. It's that simple.
This situation is often seen in (but not exclusive to) particular when one spouse is on their third marriage and when one spouse has lots of money.
Even if you have lots of money, you still deserve to have somebody love you for who you are, don't settle for somebody who is attracted to you for money. And if you are intending on marrying for such superficial reasons, know that you too are giving up true love for the sake of money. It's the equivalent of selling your soul.
If you can acknowledge this trait and work through it, then you will find yourself marrying for all of the right reasons – for love, and you'll probably find that you never have to deal with divorce again!
Here is a list of four habits that you could apply so that it ensures that you celebrate a happy and genuine third marriage.
1. Focus on, tune in and listen to your spouse
Pay attention to what they are saying, and when you are with them, and you find your mind wandering onto other things, bring yourself back to paying attention to your spouse. If you do, you'll develop trust and intimacy, and your unconscious communication with your spouse will let them know that you are all in.
2. Talk 'with' instead of 'at' your spouse
Nobody likes to be talked 'at' but everybody relaxes when they are talking 'with.' Remove invisible barriers between you by developing this simple communication habit and watch the changes that this trick brings.
3. Bring in humility to your marriage
Say you are sorry if you are wrong, or even in some cases if it will make things right. Say thank you to your spouse – thank you for being thoughtful, considerate, making you feel the way they do. Be on time for them, listen to them, lower your defenses with them. Be vulnerable. All of these steps make your spouse feel loved, wanted and appreciated and in turn, they will reflect that back to you, and you will create a cycle of love, and trust with minimal effort!
4. Saying sorry isn't enough, follow through with actions
If you say sorry for something that you have done, don't repeat the same mistake – sorry's become empty if you don't follow through with action and that is a fast-track way to losing trust in your relationship – trust us, this is one piece of third marriage advice that you need to know!
Share this article on
Want to have a happier, healthier marriage?
If you feel disconnected or frustrated about the state of your marriage but want to avoid separation and/or divorce, the marriage.com course meant for married couples is an excellent resource to help you overcome the most challenging aspects of being married.
Learn More On This Topic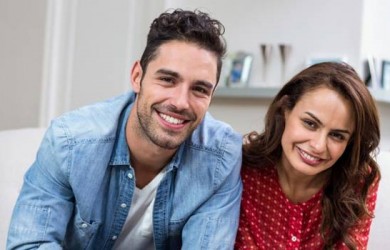 You May Also Like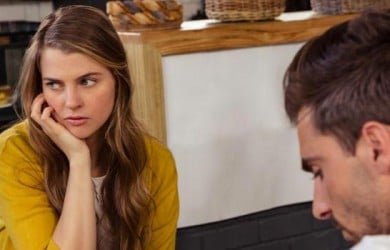 Popular Topics On Married Life