15 Revolutionary Aquarius Date Ideas for You
If an Aquarian is on your hit list for planning a perfect date, you might have quite the challenge on your hands, for Aquarians are somewhat radical. It takes much more than the status quo to turn the Aquarius mind's cogs truly.
Let's make no bones about it – it's the Aquarius mind you need to capture if you want to impress and find a direct route to their heart.
So, what are the ideal Aquarius date ideas that you can enjoy together? What will make an Aquarian sit up and take notice?
What does an Aquarius partner like in a relationship
Aquarius people are ruled by their impulses and creativity. Therefore they want a relationship where spontaneity is valued.
An Aquarius person does not like it when a relationship is boring and you follow a mundane pattern. They love to be stimulated creatively and intellectually, with a certain degree of unpredictability.
Rules and shackles are not something that an Aquarius person enjoys. They like to have their freedom and space even within a relationship. A possessive partner will soon lose an Aquarius person's affection.
What is an Aquarius attracted to?
An Aquarius person has a mind of their own, but there are certain qualities that they are naturally drawn to. Some such qualities are:
Aquarius are spontaneous people who desire the same level of easy-going nature from their partners. They like a partner who has a flexible approach to life.
An Aquarius personality also loves to travel, so an adventurous person who has traveled to different areas or countries is attractive to them. At the very least, a potential partner for Aquarius should have a burning desire to travel to different places and experience new cultures.
Aquarius also likes to indulge in outdoor activities, so they appreciate an active partner and enjoy outdoor sports. A physically active partner is desirable to an Aquarius person.
An Aquarius person is impressed by displays of artistic skills. They are impressed by a person's ability to handle a situation by developing an out-of-the-box solution creatively.
Why is it hard to date an Aquarius?
It can seem not very easy to date an Aquarius person as they like to keep things spontaneous and adventurous. This can be extremely difficult and challenging for a person who likes and values stability.
An Aquarius personality can also throw you off with their seeming aloof attitude and lack of initial warmth. It takes them time to get comfortable around someone and open up really.
Additionally, it may not be financially feasible for you to be going on frequent trips and making spontaneous plans. But since you are with an Aquarius partner, you may find it difficult to forgo such expenses or save money for future investments.
If you are wondering why are Aquarius so hard to date, then maybe dating them is not for you. If you like the creative and exciting personality of an Aquarius, all aspects of their personality will be attractive to you.
15 impressive date ideas for Aquarius
If you plan a date that caters explicitly to what they like, you will be able to impress your Aquarius partner substantially. Read on for some great date ideas for the Aquarian in your life:
1. Get radical
Aquarians like all things that are new, exclusive and out there, as long as it makes some sense to them. So, if they are not into live-action role-playing or don't believe the world is flat, then push them into those types of radical dates.
However, if there's a new and unique location in town, they'd probably be interested in that regardless of what it is. If you know their interests already, another great Aquarius date idea is to find some way to take their interest to another level by pushing the boundaries of what the Aquarius knows.
Although they'd probably appreciate the effort even if you took them somewhere based on their interests, they are already aware of it because it shows that you are willing to get radical with them.
2. Volunteer together
Many Aquarius people are interested in humanitarian missions and doing something to contribute to a better world.
Aquarius people may seem intense, which in some cases they are, but really they are seeing the bigger picture and are usually seeking to push the world forward to some higher goal that others don't focus on.
In some cases, even your Aquarius lover might not have realized the bigger goal.
So, when you both work on a project and contribute to something together, your Aquarius partner will enjoy the efforts you have made together, and they will realize that you too are aware that there is a bigger picture to work towards.
That notion will genuinely inspire the Aquarian, leaving them wanting more.
Related Reading: 

8 Couple Bonding Activities to Strengthen the Relationship
3. Watch the stars
As we've already discussed, the Aquarian is always working on the bigger picture.
Being an air sign, they see the aerial view of almost everything and so heading for a romantic date to do some form of astronomy is right up to the Aquarians street.
But you don't have to go as far as astronomy to impress them. Sitting under the stars for a moonlit picnic and some wine would be a fantastic Aquarius date idea.
4. Explore something new
Anything new, diverse, extraordinary, and forward-thinking will be of great interest to an Aquarius. They are always focused on bringing in the new and moving things on.
They don't have time for old ways unless the old way makes sense or contributes to bringing in a new world. So, if an Aquarius person hasn't tried something, they'll be up for it, and the more mentally stimulating you make your date, the better it will be.
Escape rooms spring to mind, as they will challenge the Aquarius' mental agility while encouraging them to work with you (allowing you to show off your mental prowess too).
Then top the evening off with a romantic meal and more intellectual chatter and your Aquarius date idea is sure to stay at the top of your date's mind for a long time to come.
5. Get your geek on
Aquarians love learning about new things and geeking out on something that has grasped their interests. If there's a convention that sounds like your Aquarian date might be interested in, then that will be right up their street.
It can either be a gaming convention, Renaissance festival, Comicon, technology-related conventions or something else if your Aquarius shows some level of curiosity or interest in the topic. They'll get into the date, and you'll see the best of them.
6. Travel dates
Whether a day out playing tourist in your town or even taking a road trip, any form of travel will be perfect an Aquarius date idea. But, if you are not ready to go that far just yet, create a themed night based on travel and a location. Inspire their senses with food, ambiance, imagination, and discussions about what you would both love to see if you went to the location you are focusing on.
This would be a perfect Aquarius date idea and sets the scene for a future date where you follow through with the real-life experience you planned during this date.
Related Reading: 

70 Adventurous Date Ideas For Couples
Watch this video to learn some tips that can help couples that are traveling together:

7. An amusement park
An Aquarius personality is geared towards all that is spontaneous and unpredictable. Go out to an amusement park with your Aquarius date and enjoy an exciting time together.
Each ride will bring with it a thrill that will help you get comfortable with your Aquarius date. Furthermore, it will also help you show your Aquarius partner your adventurous and sporty side. Seeing you being active and spontaneous will be highly thrilling for your date.
8. Surprise hike
Why not do something with your partner that keeps you active while enjoying the company of your Aquarius date.
Aquarius people are drawn to outdoor activities and people who enjoy being active.
While on a hike with your partner, you will get time to talk to each other in an open setting. It can give you a chance to get comfortable with each other without getting distracted by the bustle of a busy space.
9. Thrift shopping
Let your Aquarius know that you can see things differently by going to a thrift shop for your date.
Thrift shopping will show that you can see the beauty and potential in things people have ignored. An Aquarius date will be impressed by your unique taste and perspective. They will see that you have a unique personality and perspective.
10. A music festival or concert
Your creatively inclined Aquarius date will enjoy some exciting time at a concert of their favorite musical act. A concert will give you some time to enjoy with each other, while also getting to know more about each other's taste in music.
You can also try to surprise your Aquarius date by taking them to a concert by an artist they haven't heard before but someone you think they might like. The surprise may be risky, but you will truly impress your date if you get it right.
11. A night with no plans
Why plan when you can impress your Aquarius date with a spontaneous night filled with exciting twists and turns? Planned dates can become tedious and consuming for an Aquarius partner. They don't value cliche dates as they are unoriginal and don't involve special effort to impress them.
Dates for Aquarius can be a success if you use a spontaneous approach to your advantage. Your Aquarius date will appreciate your display of creativity at the moment. They value someone who can impress them with their resourceful quality when things are not planned.
12. A historical building
Intellectual stimulation is a great way to keep your Aquarius date impressed with your approach and interested in you. An Aquarius personality would appreciate going to a building or structure with a rich history. It would showcase a common interest and let your partner know that you like learning about things and gaining a greater understanding of the past.
Aquarians are turned on by intellectual and radial thinking. If they can't find somebody who can meet them mentally, they will find it hard to be inspired to be with them. So, if you are dating an Aquarius, introduce them to something new and show off your mental prowess and they'll be putty in your hands.
Also Try: 

Which Historical Figure Was Your Valentine In A Past Life Quiz?
13. Volunteer together
Dating an Aquarius involves understanding that they are environmentally and socially conscious people. Zodiac Aquarius dates can be meaningful if you take your Aquarius partner to a place where you can volunteer together. You can gain your partner's respect by doing this while also helping out a real cause.
You can volunteer at an animal shelter, beach cleanup, a nursing home, food bank or any other activity that directly caters to the cause that your partner is interested in.
14. Go camping
What better way to impress your spontaneous and creative partner than going camping with your partner? Camping can quickly become a great space for you to show that you can adapt well to unpredictable circumstances and find creative ways to survive,
In addition to showcasing your spontaneity and creativity, camping can also showcase your independent spirit. The best signs for Aquarius to date are those with this independent spirit, as they find this extremely attractive.
15. Ask them what they want
Instead of wondering how to surprise an Aquarius man, you can also directly ask your Aquarius person about what they would like to do for a date. Asking your partner may be seen negatively, but it can give you the chance to show your partner that you respect their opinion. You can gain some points by fulfilling a dating fantasy with your Aquarius partner.
Summing up
Dating Aquarius pros and cons can seem complex initially. However, think of original plans that showcase your creative, spontaneous and athletic side. These qualities specifically appeal to Aquarius men and women.
Share this article on
Want to have a happier, healthier marriage?
If you feel disconnected or frustrated about the state of your marriage but want to avoid separation and/or divorce, the marriage.com course meant for married couples is an excellent resource to help you overcome the most challenging aspects of being married.
You May Also Like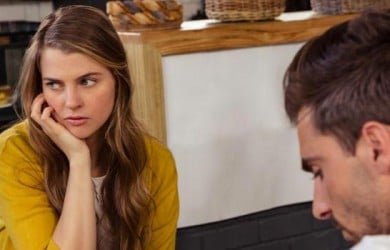 Popular Topics On Married Life