70 Adventurous Date Ideas For Couples
Dating is part of any relationship.
There won't be any relationship without it. It is fun and creates bonds between two unique individuals. When people talk about dates, most people would think of movies and fine dining. This is why you may need a few adventurous date ideas.
A traditional meeting like that is a cute date idea, but it also gets boring if that's the only kind of activity couples do on dates.
Boredom is the mortal enemy of long-term relationships. Even stable dedicated couples enter this troublesome phase if they don't have cute date ideas in their repertoire. Boredom leads to craving. Craving leads to temptation. Temptation leads to the dark side.
Mixing things up a bit in your love life is always good if you still do it with the same partner. But thinking about other activities past movie/dinner or hanging out in the pub with friends is easier said than done. Here are 70 adventurous date ideas for couples for you to choose from.
70 date ideas for the adventurous couples
If you are too bored of the usual date ideas, and are an adventurous couple seeking some good ways to have fun together, here are 70 indoor and outdoor date ideas for couples.
30 indoor adventurous date ideas for couples
If you are looking for great ideas for indoor dates, here are some ways you can make it special.
Learn a new hobby together
Hobbies are a great way to explore your interests and can be a wonderful way to bond with your partner. Pick an indoor hobby such as gardening or cooking, and make a date out of it. This is one of the best indoor adventurous date ideas for couples.
Puzzles are a great way to spend some time doing something creative and fun. You can start with the smaller puzzles and go ahead and do the big ones, such as the world map.
This not only adds to your knowledge but also makes for a fun date with your significant other. This is one of the best indoor date ideas for couples.
Plan a date on the rooftop
If you do not wish to go out but still want to explore adventurous date ideas with your boyfriend or girlfriend, you can plan a date on the rooftop of your building. The views are likely to be spectacular, and it will give the both of you some alone, quality time with each other.
While having breakfast together might sound like a very normal thing to do, make it a date and see it become special. Cook your partner's favorite breakfast and surprise them with breakfast in bed, or the both of you can cook something together and make a thing out of it.
This may not be one of the unusual date ideas, but it will surely bring a smile to your partner's face.
Play hide and seek in your home
Have you ever thought of this? This can be one of the best indoor adventurous date ideas for couples. Play hide and seek in your home, and you can also set prizes for the winner. The winner may get a massage from the loser, or the loser has to do the dishes.
With work from home being a common practice now, if you and your partner cannot find a date amidst your busy schedule, why not make it a work date? Order your favorite food, sit together, work, and take some time off for lunch to just sit and talk.
All of us are so fixated on the idea of being organized and clean, we forget how much fun it can be to get messy together with your loved one. You can paint a wall and not care about how messy it gets, or you can try doing pottery together at home.
Getting crafty together sounds like one of the best adventurous date ideas for couples. You can plan a DIY project and get your hands on it together and make it a date!
If you both like cocktails, instead of going out and getting a bartender to make them for you, you can fix yourself a few favorites at home. This can be a great learning experience, and you will have a fun time together.
This is one of the best indoor date activities that you can indulge in.
We have all done this in college, but when have you stayed up all night after you started working? Probably never. Pull an all-nighter with your partner and plan interesting, fun things to do together. This is one of the most unusual adventurous date ideas for couples.
A treasure hunt at home sounds fun! Plan a treasure hunt for your partner at home. Leave clues in the most absurd places and make it adventurous.
Bring out the photo albums and look at them while sharing stories about those pictures with each other. This may not sound as exciting as romantic adventures, but it is a romantic indoor date idea.
Cook a new cuisine together
Food has the power to bring us together and make everything fun. Pick a cuisine neither of you has tried before, and try cooking a dish from it together, from scratch. The newness can be a great addition to adventurous date ideas for couples.
If you want to have a good time with your partner, how about going back to your childhood in the silliest of ways? Build a cardboard fort, or a blanket fort, and spend the night in it.
You can rent or buy a karaoke machine and spend the night singing your favorite songs together. If you do this at home, you do not have to worry about the embarrassment or anxiety you may feel in public.
Try beating a world record
You can find the world record for any activity that interests you and try beating it. This sounds like an adventurous date idea for couples.
When was the last time you and your partner danced the night away? Dancing is fun and can bring the two of you closer. Spend the night dancing to your favorite songs. Also, because you are doing this at home, you can be as silly as you want!
If you are bored of the board games you have at home, find an unusual one, bring it home, and figure out how to play it together. You can make it even more fun by introducing your own rules as and when you like.
If you both enjoy cheese tasting, bring in new types of cheese and spend the night trying them. You can, of course, pair it with wine for the best experience.
Working out together can be a great indoor date idea. Push each other to do better, and become fitter. You can try couple exercises or couple's yoga as well.
Watching and re-watching your favorite movies has its charm. If you and your partner have a favorite series, make it a movie marathon night for a date! Sit together with some popcorn and drinks and enjoy the night.
If you like reading, you can pick a book you both will enjoy and read it together.
Create a bucket list together
Sit together and jot down all fun outdoor activities for couples you both want to do together. This can take a while to curate, and it sounds like a good date idea!
Spend a day or night without any technology around you. Switch off your phones, ipads, laptops, TVs and just spend some time with each other, talking, playing games, or doing old-school things.
Even if you both suck at it, draw or paint together. It can be an entertaining way to channel your creativity and enjoy each other's company indoors.
Sex in bed is the most comfortable, people will agree. However, to spice things up and make it more adventurous, how about you try having sex at other spots in the house, apart from the bed?
Give the couple's massage a twist, and give each other a relaxing massage by taking turns. It helps build intimacy and makes you feel closer to each other.
Invite friends for a double date
If you think you would like some company on your date, invite your friends over for dinner or lunch, and make it a double date. It just gives you more stories to share and more things to talk about with the company you enjoy.
Write letters to each other
You can go old school and write letters to each other on a date. Handwritten letters have their own charm, and sharing your feelings can make your bond stronger.
For a fun date at home, you both can make a scrapbook with pictures, movie tickets, concert tickets, and other memories of the two of you.
30 outdoor adventurous date ideas
Here are 30 outdoor adventurous date ideas for couples.
There are plenty of cities in the USA and Europe that offer wine tasting day trips. The way it works is people visit local vineyards, learn how to make wine, and at the end of it taste products from that particular vineyard. Then the tour group moves on to the next vineyard.
If you are not located near these cities, wine and cheese events are going around, and bring the craft wine near you. There are local pop-up festivals that gather local events like this site for Melbourne, Australia. If you prefer beer over wine, there are beer tasting tours too.
Visit a puzzle/escape room
Major cities have escape rooms that your boyfriend would love to do and impress you with their skills.
Do a Google search and check if there is one near you. It would be great to bring other friends along.
Escape rooms are live puzzles where you and your partner solve a mystery inside and escape the room before the time limit (usually one hour). It's one of the cute date ideas for him to show how smart and resourceful they are.
If you love the escape/puzzle rooms, you can take it to the next level by visiting a VR room. The concept is the same as puzzle and escape rooms, but everything is done in 3D Virtual Reality.
It creates an immersive experience of things you will probably never experience in real life, such as space adventure or time travel. It is another adventure idea for couples for a cute date with your boyfriend or girlfriend.
If you live in a small town or a city that's too far away from VR or Puzzle room locations, the road trip can be part of the adventure.
Take a hot air balloon ride
This one is pretty much self-explanatory. Assuming that neither you nor your partner have any problems with having a thin basket separating you and certain death, but that's part of the fun. In Europe, driving tours can give you the same exhilarating experience similar to a hot air balloon ride.
Watch stand up comedy shows
There is at least one comedy club in any major city in the USA. There are Facebook Groups that announce events from different venues and the people performing. Watch youtube videos of comedians and pick a few that you want to see live.
A lot of them say things that can come off as offensive, don't take it seriously. It is a comedy skit, after all, and not a political platform.
So make sure you attend shows of comedians that align with you and your partner's philosophical and moral views, or else you may just end up butt-hurt, and it won't be an enjoyable night.
If that isn't one of the best and cute date night ideas, we came up with, wait until you're rolling on the floor laughing once the comedians strut their stuff.
Unless you're Filipino or Japanese, this is a novelty.
Western Karaoke or Sing-a-long bars have a stage where people sing in front of the public. It is inhibiting to most people, and stage fright takes over. Private rooms are a whole different story. It will just be you and your partner.
You can sing to your heart's content, and nobody can hear you except other people in the room. It's perfect for music-loving couples. You can sing all the songs to your content.
Watch this video to know more about private karaoke rooms.
https://www.youtube.com/watch?v=WLjPN6LMoYM&ab_channel=CGTNAmerica
Do a Chinatown street food tour
Here's an interesting fact, The only major cities in the world without a Chinatown are Chinese Cities (Including cities in Taiwan, HK, and Macau). So there should be one near you.
Be ready to eat the most exotic food globally by walking through street food vendors in Chinatown at night. It is one of the cute first-date ideas we can offer, but it's also great for long-term couples.
Make sure to bring lots of small bills, the food will blow your mind, and the prices will shock you even further.
Build your own charcuterie
If you're looking for cute at-home date ideas that will not lose to dining out, then building your own Charcuterie board paired with your best white and red will be your thing.
There are plenty of suggestions on what should go on a Charcuterie board, and pre-made ones from expensive high-class restaurants will most likely have something that you or your partner don't like.
Planning your custom Charcuterie board filled with cold cuts, bread, cheese, etc., of your choosing will trump any restaurant curated version.
Cute date ideas only need a bit of creativity and an adventurous attitude. Checking out your local city event Facebook group will most likely show many activities couples can do to break their usual dating routine.
If you live in a major city, there are probably dozens of events every day/night happening in different venues. A bit of research will go a long way in having a cute and fun-filled date.
Visit each other's hometowns
Hometowns have a special place in everyone's heart. Why not visit your partner's hometown and see where they grew up? It will be a nostalgia trip for them and will bring the two of you closer.
Pack a picnic – some sheets, wine, sandwiches, or your favorite snack, and go on a mountain top or the beach to spend the day together. This is one of the best date ideas for adventurous couples.
Take a trip to a new destination
Plan a road trip to a place neither of you has been to. The newness of the place is exciting and can help you explore a wonderful destination together. This can be one of the great adventurous getaways for couples. If you are looking for travel date ideas, then this is it!
Watch this video on small villages in Switzerland that you can take a trip to.
https://www.youtube.com/watch?v=b40b9FsTNaI&ab_channel=DjemoGraphic
Pick a cause you want to volunteer for, and spend the day together in other's service. Empathy towards others makes us feel great ourselves and can be great for the relationship as well.
Mini golf is an enjoyable game to play with your partner. Plan a day for playing the game outdoors. You both will enjoy it.
Bowling is a fun and adventurous activity that couples can do together. Play a game and compete with each other. You can place bets such as a massage, dishes, or cooking for winning.
Hiking is an adventurous activity to do in a group or with your partner. You can also climb a mountain top or go on a hike you have wanted to, for a long time.
Head out on a road trip without a destination
If you want to add a little adventure to your dates, head out on a road trip without a destination in mind.
You can wander as far off as you would like to and stop wherever you feel like. If you are looking for adventurous things to do with your boyfriend or girlfriend, this sounds fun!
Dine at a fancy restaurant
While dinner sounds like the most mainstream date idea, it can be special when you dine at a fancy restaurant. There is nothing wrong with splurging a little bit to make your partner feel extra loved.
Pick up your car and drive far off with your partner to enjoy some stargazing. Nature is incredible and can make you feel closer to each other. This is one of the cheapest but most spontaneous adventure ideas.
If you and your partner are nature lovers and water babies, this sounds like a very adventurous date idea for you. You can find a waterfall that flourishes during a certain season and go enjoy bathing in it. You must take all safety precautions, though.
If you are looking for adventurous date ideas for couples, you must do this with your partner. Bungee jumping can pump up the adrenaline in you and even bring you closer romantically when you do something so exciting together.
Go plane or train spotting
If you or your partner love airplanes or trains, you can go plane or train spotting. Find an ideal spot, park your car, and just quietly sit and look at the marvel. You can carry food and drinks, too.
Celebrate a holiday traditionally
As we progress and start living in the cities, we often forget the smallest of traditions regarding holidays. One great date idea is to celebrate a holiday as traditionally as possible. You can also visit your family on holiday to make it even more fun.
Go away without a return ticket
Take a trip with your partner, but without a return ticket. When you do not have to worry about when ou go back home and do not have an itinerary to stick to throughout, you are likely to explore the place differently.
Take the train or bus to a station you know nothing about and get lost on purpose together. You are likely to find something interesting and have a good time with your partner.
Pick a place to go to, blindfolded
Open a map of your country and place your finger on a place while you are blindfolded. Let your partner do the same. Between the two places, you can pick which excites you more and take a trip to that place.
How often is it that you explore your city with the eyes of a tourist? You and your partner can check into a hotel in your city and go around like a tourist.
Have your meals in different locations
Based on your budget and wish, you can have your meals in different locations. Start with breakfast at home, lunch in a different city, and dinner in a different country. You can also just choose to go farther away from home for the other two meals of the day.
If you and your partner like the water, you can go skinny dipping in the nearest lake. This is one of the most adventurous things for couples to do.
If you live in a location with snow, you can go skiing with your partner for an adventurous date. If you want to take one of the adventure trips for couples, a skiing location sounds perfect.
Buy a ticket to the cheapest destination
Go to the airport and buy the cheapest ticket available for the day. Find something exciting to do in this place, and explore the town with your partner. This is one of the most fun and adventurous things to do with your partner.
10 play it safe ideas
If the above adventurous date ideas seem too much to you to execute, here are ten play-it-safe ideas that will bring in some excitement but also be easy to execute.
One way to live nostalgia is to ride bikes. If you or your partner do not know how to ride the bike, maybe you can teach each other and make a date out of it!
Laser tag is one of the most loved outdoor games. If you want to stick to a safe option, you can take your date out to play laser tag. This sounds like a wonderful idea for adventure dates for couples.
If you are looking for safe indoor ideas, a pillow fight sounds fun and harmless. If you are looking for adventurous couple activities at home, then this sounds fun!
This game will allow you to ask questions or dare each other to do fun, interesting things.
You can find various orchards that provide a fruit picking experience. You can go fruit picking with your partner for an adventurous date.
You can go camping at a nice site, or you can take your car and camp in it. If you are looking for safe adventurous things to do at night, camping may be the perfect plan!
If you want a safe idea for an adventurous date, a drive-in theatre is ideal. You can drive your car to one of them and watch a classic movie together.
Boating can be an entertaining adventure for you and your partner. It is also a relatively safe idea that most people are likely to enjoy.
If you both are into fitness, going for a run together sounds like a good, fun date idea.
Do you both enjoy music and wish to learn the basics of an instrument or vocals? Why not take the lesson together?
Conclusion
Keeping the spark alive in a relationship after being together for a while can be tricky, but it is essential. Making sure you still keep dates and go out doing new, adventurous activities together can help keep the magic going.
Share this article on
Want to have a happier, healthier marriage?
If you feel disconnected or frustrated about the state of your marriage but want to avoid separation and/or divorce, the marriage.com course meant for married couples is an excellent resource to help you overcome the most challenging aspects of being married.
You May Also Like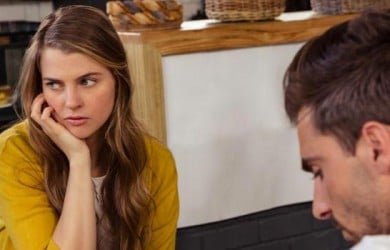 Popular Topics On Married Life