15 Ways to Cope With Self-Doubt in Relationships
Self-doubt in a relationship is a common occurrence that can sneak in and make things challenging. Picture Emily and Alex, a couple dealing with this issue. They used to be close, but now they're unsure and worried. This isn't just their story – lots of people go through this.
Self-doubt can mess up relationships by causing fights and mistrust. But don't worry; there's a way out.
This article is all about 'Is having doubts in a relationship normal?' and how to handle self-doubt in relationships. We'll look at Emily and Alex's situation and learn tips to improve things. Understanding and dealing with self-doubt in relationships can make your bond stronger and more loving.
How self-doubt affects your relationship?
Self-doubt can quietly sneak into relationships and cause trouble. Let's see how it can affect your relationship in different ways, using the story of Emily and Alex:
1. Messing up talking
Self-doubt in relationships can twist how we understand each other. Emily thought Alex made fun of her appearance when he said she looked nice. This misunderstanding can lead to fights and arguments.
2. Breaking trust
Self-doubt in relationships can make us doubt our partner's honesty. Alex didn't tell Emily about his money worries because he wasn't sure if she'd understand. This made their bond weaker since they didn't share their feelings.
3. Feeling jealous
When self-doubt in relationships creeps in, it can plant seeds of jealousy. Emily, for example, found herself wrestling with doubts about her worthiness, causing her to feel insecure whenever Alex interacted with others.
Her self-doubt whispered that maybe those people were better than her, making her anxious and jealous. These feelings of jealousy can create tension between partners, leading to arguments and sadness.
4. Growing apart
The shadows of self-doubt in a relationship can make us distance ourselves emotionally from our partner. Alex's belief that he wasn't smart enough for Emily caused him to retreat into his thoughts. He feared sharing too much, worried his thoughts might not interest her.
An emotional distance created a gap between them, and the closeness they once enjoyed started fading. Emotional distance can weaken the connection that makes relationships strong.
5. Stopping personal growth
Self-doubt isn't just about the relationship – it can affect personal growth too. Emily's hesitation to chase her dreams because of self-doubt hindered her development. By believing she wasn't capable, she missed out on growth opportunities.
Over time, the frustration of unfulfilled aspirations can spill into the relationship, causing resentment and unhappiness. It's a reminder that addressing self-doubt is not just about the relationship's health but also about nurturing our well-being.
15 ways to stop self-doubt from ruining a relationship
Self-doubt in relationships can indeed have a negative impact, causing unnecessary strain and insecurity. To prevent self-doubt from ruining a relationship, consider the following strategies:
1. Practice self-awareness
Self-awareness involves recognizing your emotions, thoughts, and behaviors without judgment. It's essential to understand what triggers your self-doubt and how it manifests. By observing your reactions and identifying patterns, you can understand the underlying causes of your doubts.
Awareness can empower you to take proactive steps to manage your self-doubt through mindfulness techniques, journaling, or seeking professional guidance.
2. Open communication
Communication is the very known foundation of any healthy relationship. Sharing your doubts and insecurities with your partner fosters an environment of honesty and vulnerability.
When you express your feelings, your partner gains a deeper understanding of your inner world, and normal relationship doubts get eliminated. They can respond with reassurance and empathy. An open dialogue can help you both navigate challenges together and strengthen your emotional connection.


3. Set realistic expectations
Perfection is an unrealistic standard that can fuel self-doubt in relationships. Recognize that no one is flawless, and relationships have their highs and lows. Embrace the imperfections and understand that growth occurs through challenges. By setting achievable expectations, you can create space for personal development and learning within the relationship.


4. Challenge negative thoughts
Self-doubt often arises from negative self-talk and distorted perceptions. It's crucial to challenge these thoughts by examining their validity. Are your doubts based on concrete evidence or assumptions? You can identify cognitive distortions and replace them with more balanced and rational perspectives by critically evaluating your thoughts.
5. Positive self-talk
Positive self-talk involves consciously replacing self-critical thoughts with affirmations that reinforce your self-worth. Remind yourself of your strengths, accomplishments, and the positive qualities you bring to the relationship. Over time, this practice helps rewire your mindset and boosts your self-esteem, reducing the impact of self-doubt.
6. Focus on self-care
Self-doubt can intensify when you neglect your well-being. Engaging in self-care activities nurtures your physical, mental, and emotional health. Whether exercise, meditation, reading, or spending time with loved ones, prioritize activities that make you feel good about yourself.
When you're emotionally balanced, you're better equipped to manage doubts within the relationship.
7. Seek professional help
If self-doubt becomes overwhelming and persistent, seeking the aid of a mental health professional is a valuable step. Therapists can help you delve deeper into the root causes of your self-doubt, providing tailored strategies to manage and overcome it.
Therapy offers a supportive and safe environment to explore feelings and develop coping mechanisms.
8. Celebrate achievements
Acknowledge your accomplishments, no matter how small they might seem. Celebrating milestones, even those unrelated to your relationship, reinforces your sense of competence. Positive reinforcement can counteract self-doubt in relationships and reminds you of your capability to overcome challenges.
9. Embrace vulnerability
Vulnerability is a cornerstone of intimacy. Opening up to your partner about your insecurities can create a bridge of understanding between you. Sharing your fears and doubts can help your partner comprehend your inner struggles and foster empathy.
A shared vulnerability can deepen your connection and cultivate a safe space for both of you to express your emotions.
Watch Jared Michael Bull, a transformational coach, talk about the importance of vulnerability in relationships:
10. Build trust
Trust is the well-known cornerstone of any healthy relationship. Cultivate a foundation of trust by communicating openly, being reliable, and demonstrating your commitment. When you trust your partner's feelings and intentions, doubts are less likely to gain a foothold.
Building trust involves consistent effort and believing your relationship is a safe haven for both partners.


11. Focus on the present
Practicing mindfulness involves staying present in the moment rather than ruminating about the past or worrying about the future. By focusing on the here and now, you can reduce anxiety and prevent self-doubt from taking over.
Mindfulness techniques, such as deep breathing or meditation, can help ground you in the present and alleviate unnecessary worries.
12. Reflect on past experiences
Recall instances when your self-doubt proved unfounded. Reflect on times when your fears didn't align with reality and remind yourself of your resilience.
Use these positive experiences to counteract your current doubts. By acknowledging your ability to navigate challenges in the past, you can reinforce your confidence in handling present uncertainties.
13. Practice empathy
Extend empathy to yourself as you would to a friend. Treat yourself with understanding and kindness, refraining from harsh self-criticism. Self-doubt often stems from a negative self-image, and practicing self-compassion can help counteract these damaging beliefs. Treat yourself as your ally, offering support and encouragement.
14. Engage in healthy activities together
Participating in activities you both enjoy can create positive shared experiences. Engaging in these activities fosters a sense of togetherness and reinforces the bond between you. By creating enjoyable memories together, you're likely to feel more connected and secure in the relationship, diminishing self-doubt.
15. Avoid comparison
Comparing your relationship to others is detrimental. Every relationship is unique, with its own dynamics, strengths, and challenges. Comparisons often lead to feelings of inadequacy or unrealistic expectations. Focus on nurturing your relationship based on shared values and mutual understanding rather than trying to match an external standard.
Commonly asked questions
Self-doubts in relationships tend to occur, but managing them is crucial for a healthy bond. Here are brief insights into your queries. Understand their roots, normalcy, and ways to nurture healthier connections for a more fulfilling romantic journey.
Why do I doubt myself in relationships?
Doubting oneself in relationships can stem from various factors. Past experiences, low self-esteem, fear of rejection, or unresolved emotional issues might contribute. Voicing openly with your partner about your feelings and seeking self-awareness is crucial. Professional support, like therapy, can help address underlying causes and build healthier relationship dynamics.
Is it normal to doubt yourself in a relationship?
Are doubts normal in a relationship? Yes, occasional self-doubt can be expected in relationships. It often arises from uncertainties and vulnerabilities. However, persistent and overwhelming doubt might signal deeper concerns. Healthy relationships are made on communication, trust, and mutual support.
If doubts consistently impact your well-being or relationship, seeking guidance from a counselor or therapist can be beneficial.
How to stop self-doubt in a relationship?
If you have a question like "How to deal with doubt in a relationship?" know that self-doubt can be eased by open communication, self-care, and building trust. Remind yourself of your worth and engage in constructive conversations with your partner.
Can self-doubt ruin a relationship?
Yes, self-doubt can corrode relationships. It breeds mistrust, hampers effective communication, and fuels unnecessary conflicts, ultimately eroding the foundation of a strong and healthy partnership.
Should I continue a relationship if I have self-doubts?
Continuing a relationship with persistent self-doubts requires reflection. Address the doubts together, communicate openly, and seek professional help if needed. Trust and self-confidence are crucial for a healthy partnership.
Don't let self-doubt hinder your relationship!
Self-doubt in a relationship is a common human experience influenced by personal history and insecurities. While some level of doubt can be normal, it's crucial to understand how to deal with self-doubt in relationships and address excessive or persistent doubts through open communication and introspection.
Seeking professional help can facilitate personal growth and improve relationship dynamics. Remember, understanding and valuing oneself is vital for fostering healthy connections.
Share this article on
Want to have a happier, healthier marriage?
If you feel disconnected or frustrated about the state of your marriage but want to avoid separation and/or divorce, the marriage.com course meant for married couples is an excellent resource to help you overcome the most challenging aspects of being married.
Learn More On This Topic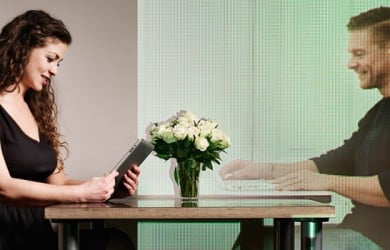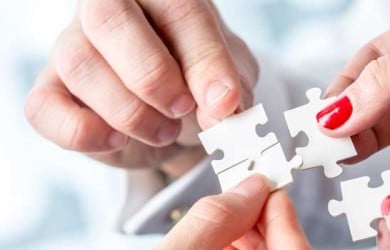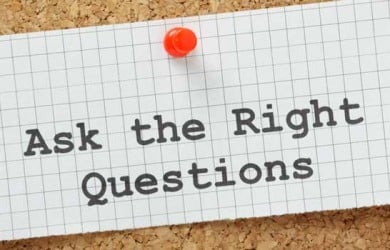 You May Also Like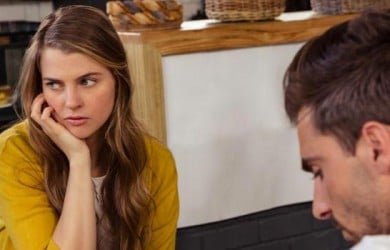 Popular Topics On Married Life