Millennial Relationships: How Modern Love Is Different
Have you ever wondered, "What does it mean to be a millennial?" Millennials, those born between 1981 and 1996, approach love and relationships differently than previous generations. They have grown up in a world of rapid technological advancements, diverse cultural influences, and changing societal norms.
As a result, they tend to prioritize individuality, authenticity, and communication in their romantic relationships.
They are more likely to delay marriage, seek non-traditional relationship structures, and value emotional connection over financial stability. Not just this, when it comes to gen z and marriage, Gen Z is following in the footsteps of millennials when it comes to their approach to marriage and relationships.
Social media and dating apps have also played a significant role in shaping their approach to dating and relationships.
A study by the Pew Research Center found that online dating has become more common in recent years, with 30% of adults in the US having used a dating site or app.
The study also found that younger adults are more likely to use dating apps than older adults, with 48% of 18- to 29-year-olds reporting having used a dating app.
Why millennials don't feel like adults may be impacting the way they approach long-lasting, fulfilling partnerships. Overall, millennial relationships are challenging conventional ideas about love, and they are forging their own path to long-lasting, fulfilling partnerships.
What are the most common problems of millennials?
Millennials face financial insecurity, mental health issues, and lack of job security, among other challenges, impacting their quality of life. Here are some of the most common millennial problems:
Many millennials struggle with high levels of debt, low-paying jobs, and difficulty achieving financial stability.

Millennials experience higher rates of anxiety, depression, and other mental health problems compared to previous generations.

Many millennials are employed in jobs that lack benefits and job security, making it difficult to plan for the future.

Millennials are burdened with record levels of student loan debt, which can impact their ability to save, invest, and achieve financial independence.

Many millennials struggle to afford housing in cities and other desirable locations, leading to overcrowding and unstable living situations.

Many millennials feel disillusioned with the political process and distrustful of traditional political institutions.

Millennials are concerned about the impact of climate change on the environment and worry about the ability of society to address this urgent problem.

Millennials are often criticized for being too reliant on social media, leading to negative impacts on mental health, social skills, and personal relationships.

Many millennials prioritize work-life balance and seek flexible work arrangements but struggle to find jobs that offer these benefits.

Many millennials report

feeling isolated

and disconnected from their communities, leading to feelings of loneliness and disconnection.
Communication challenges in millennial relationships
Despite a few potential negative characteristics, millennials are actively seeking new ways to navigate the complexities of modern relationships and are committed to creating healthy, fulfilling partnerships.
Millennials, as a generation, face unique communication challenges in their romantic relationships based on the standard characteristics of millennials. Here are a few reasons why millennial dating might lead to communication gaps:
Millennials are the first generation to grow up with smartphones and social media, which can create a dependence on digital communication and lead to misinterpretation of tone and meaning.

Many millennials grew up in a culture that prioritized self-reliance and independence, making it difficult to express vulnerability and emotional needs in millennial relationships.

They often have different communication styles than previous generations, leading to misunderstandings and conflicts in millennial relationships.

Many millennials are busy with school, work, and other commitments, leaving little time for meaningful communication with their partners.

The prevalence of social media and dating apps can lead to inconsistent communication and mixed signals, making it difficult to establish trust and intimacy.

According to a

report

by the US Census Bureau, the median age of first marriage for millennials is higher than it was for previous generations.
This suggests that millennials are waiting longer to commit to long-term relationships, such as marriage which can create uncertainty and anxiety about the future of the relationship.
With the rise of digital communication, millennials may struggle with face-to-face communication and social skills, leading to difficulties in building and maintaining millennial relationships.
5 steps to foster healthy communication in modern relationships
Effective communication is essential for building healthy relationships, and it is especially crucial for millennials who face unique communication challenges in their relationships. Here are five steps that can help millennials foster healthy communication in their romantic relationships:
1. Practice active listening
Active listening involves giving your partner your full attention, showing empathy and understanding, and responding in a way that demonstrates that you have heard and understood what they have said.
Avoid interrupting or dismissing your partner's concerns or feelings, and try to focus on the message they are trying to convey.
Understand the art of listening through this insightful video:
2. Be honest and direct
Avoid passive-aggressive behavior, which can create confusion and misunderstandings. Instead, be honest and direct about your feelings and needs in the relationship, and encourage your partner to do the same.
3. Learn to manage conflict
Conflict is inevitable in any relationship, but it is essential to learn how to manage it effectively. Avoid attacking your partner personally or using harsh language, and instead focus on the issue at hand.
Use "I" statements to express your feelings, and work together to find a solution that works for both of you.
Related Reading: 

5 Steps to Resolve Conflict With Your Partner
4. Set boundaries
Setting boundaries is an essential part of healthy communication. Be clear about your needs and limits, and communicate them to your partner in a respectful and assertive manner. Respect your partner's boundaries as well, and work together to create a mutually respectful and supportive relationship.
5. Practice regular communication
Regular communication is key to building a healthy and strong relationship. Set aside time to talk to your partner every day, whether it is over the phone, in person, or through digital communication.
Share your thoughts, feelings, and experiences, and encourage your partner to do the same.
How to manage expectations in a modern relationship
Managing expectations is an essential part of building healthy relationships, especially in the modern era, where societal norms and relationship dynamics are constantly changing.
Here are some ways to manage expectations in a modern relationship
1. Be clear about your needs and boundaries
Since communication issues can be one of the characteristics of millennials, open and honest communication is essential for managing expectations for millennial couples. Be clear about your needs, expectations, and boundaries, and encourage your partner to do the same. This can help prevent misunderstandings and conflicts down the line.
Related Reading: 

6 Types of Boundaries in Relationships & How to Maintain Them
2. Avoid unrealistic expectations
Unrealistic expectations can create stress and tension in a relationship. It is important to recognize that no one is perfect and that relationships take work and compromise. Avoid placing unreasonable demands on your partner or expecting them to fulfill all your needs.
3. Set realistic goals
Setting realistic goals can help you and your partner stay focused and motivated in the relationship.
Discuss your long-term goals and aspirations, and work together to create a plan to achieve them. This can help you build a sense of shared purpose and direction in the relationship.
4. Be flexible and adaptable
Relationships are dynamic and constantly evolving, and it is important to be flexible and adaptable to changing circumstances. Be open to new experiences and perspectives, and be willing to compromise and make adjustments as needed.
5. Practice empathy and understanding
Empathy and understanding are essential for managing expectations in any relationship. Try to see things from your partner's perspective, and be willing to listen and validate their feelings and concerns. This can help build trust and intimacy in the relationship.
6. Recognize the influence of social media
Social media can have a significant impact on our expectations in relationships. It is important to recognize the potential for social media to create unrealistic expectations and to be mindful of how it affects your own expectations and perceptions of your relationship.
Related Reading: 

The Harsh Truth About Social Media and Relationships' Codependency
7. Seek support when needed
Managing expectations can be challenging, especially when conflicts arise. If you are struggling to manage expectations in your relationship, seek support from a trusted friend, family member, or professional.
Couples counseling can provide helpful strategies and tools for managing expectations and building healthy millennial relationships.
How are millennial love and relationships different
At the core of the differences between millennial love and relationships and those of previous generations is the question of what do millennials like and prioritize. Millennial love and relationships are different from those of previous generations in several ways. Here are a few key differences:
Millennials prioritize individuality and authenticity in their relationships

. They are less concerned with societal norms and expectations and are more likely to pursue non-traditional relationship structures.

Millennials are getting married later than previous generations

, preferring to focus on personal growth, education, and career advancement before settling down.

Millennials place a higher value on emotional connection

than on financial stability or material possessions. They seek partners who share their values and interests and prioritize emotional intimacy over physical attraction.

Millennials use technology and social media to connect

with potential partners and maintain long-distance relationships. They also use technology to communicate with their partners and express their feelings and emotions.

Millennials are more accepting of diversity in all its forms

, including race, ethnicity, gender identity, and sexual orientation. This translates into a greater willingness to date outside their race or culture and to embrace non-traditional gender roles in millennial relationships.
Related Reading: 

30 Signs Of True Love in a Relationship
Approaching love and relationships like never before
Millennials approach love and relationships differently than previous generations. They prioritize individuality, authenticity, and emotional connection over traditional societal norms and expectations.
Delayed marriage, use of technology, acceptance of diversity, and a greater emphasis on personal growth and career advancement are some of the key features of millennial relationships.
While they face unique challenges in communication and managing expectations, millennials are forging their own path to fulfilling partnerships and redefining what it means to be in love in the modern era.
Share this article on
Want to have a happier, healthier marriage?
If you feel disconnected or frustrated about the state of your marriage but want to avoid separation and/or divorce, the marriage.com course meant for married couples is an excellent resource to help you overcome the most challenging aspects of being married.
Learn More On This Topic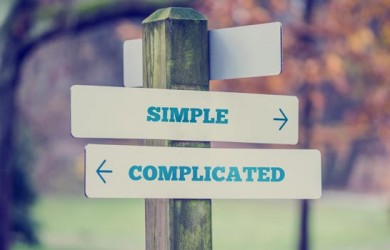 You May Also Like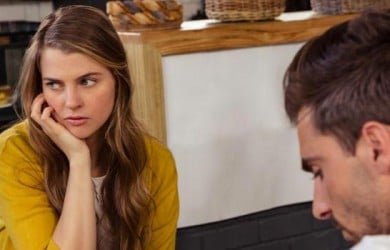 Popular Topics On Married Life