Love Vs. Attachment: Understanding the Difference
Love vs. attachment – while you may be familiar with these terms, you may not know what they mean to different people. Is loving someone the same as being attached to them?
Does attachment require love?
Is there something like love without attachment?
How can you tell whether you're just attached to someone or you truly love them?
It may be time to understand the difference between love and attachment. Here is what you need to know about love vs. attachment.
What is emotional attachment?
Attachment is a natural part of life. At an early age, you tend to cling to your toys, your favourite outfits and people. However, as you grow up, you grow out of this behaviour when it comes to tangible items.
Emotional Attachment refers to clinging on to people, behaviour, or possessions and attaching an emotional value to them.
You may have experienced this firsthand when you don't want to let go of a pen that someone important gave to you, or when you see your parents hold on to some of your baby clothes.
When you are thinking in terms of love vs. attachment, try not to confuse attachment with love. While they feel similar, they are drastic, different. Over attachment can often be detrimental, and therefore, understanding the difference between love and attachment is essential.
Related Reading: 

What Is Love?
10 differences between love and attachment
Learning about attachment can make you wonder, "Is love real?" Is love just a feeling, or is there something more to it? While love is a universal feeling, it seems that people are still striving to learn more about it. Learn more about the types of love and the processes in this research by American social psychologist Elaine Hatfield, and her partner and professor, Richard L Rapson.
So, attachment or attraction vs. love, which one is it?
Love is passionate, but attachment is not
Movies, books, songs and more have capitalised on the saying that the closest feeling to love is hate. From The Proposal to The Leap Year, the "hate turns to love" trope is seen everywhere as people can relate to it.
Love is a passionate feeling, which can be similar to raging hate. Love is thinking about how you can make the other person smile and feel happy.
But attachment is not passionate. It is subdued and seems to be ever present, such as the anxiety that you are going to lose your person, or the fear that they will leave you. So, when the question is about passion, love always wins the love vs. attachment debate.
Related Reading: 

Overcoming Anxious Attachment to Foster a Healthy Relationship
Love can be freeing, but attachment is possessive
When you are in love, you are sure of your feelings towards the other person, and of theirs towards you. You do not need to be around the person to know what they are feeling.
There's no need to know what they are doing at every moment of the day, nor do you get jealous when they are talking to someone else.
With attachment, you cannot be sure of the other person's feelings. You get worried, anxious and jealous easily.
So one of the major points in the love vs. attachment debate is that attachment feels like a constant battle for affection and attention. Hence, you always need to be around the concerned person.
Love can last forever, but attachment comes and goes
When you find someone who you truly love, it is a rare feeling. If you are in true love, the love vs. attachment debate will never go on in your mind. As people often say, love is a rare and precious feeling.
However, attachment is transient. Being attached to someone is not about the other person, it is about yourself. Hence, while you may feel you never want to let an attachment go, these feelings may change.
While you can get attached to people easily, you can grow out of this attachment as well.
Love is selfless, but attachment is selfish
Loving someone is about caring for the other person and their needs. It is about wanting to put someone before yourself and making sure they are as happy as they can be.
Attachment, however, is all about you.
This is again another crucial point in the love vs. attachment debate.
You want someone to be there for you, cater to your needs and wants. However, you do not care enough about them to see how they are doing or whether their needs are satisfied.
Related Reading: 

How to Communicate Your Needs in a Relationship?
Love carries across the distance, but attachment does not
Ever wondered what does being in love feel like? While it can be hard to describe, many will often tell you that love makes you miss the other person when they are not there. Although you may miss the person and wish they were there with you to share sweet moments, you do not feel distraught.
When you see something that reminds you of them, you are quick to send a picture of it and tell them how much you miss them. The difference between loving someone and being in love with someone is the feeling of missing them when they aren't there.
'Attachment love' is different. You want to be around the person not because you want to spend time with them, but because you miss how they care for you. Attachment is about missing the ego boost that the other person gives you rather than missing the person.
Love empowers you, but attachment can make you powerless
Real love can make you feel like you can do anything. You always have their confidence and belief in you. Love can make you feel rejuvenated and prepare for every obstacle ahead.
Attachment, however, can make you helpless. Sometimes feeling attached to someone may mean that you feel the need to have them with you to accomplish your goals.
Related Reading: 

How to Identify Characteristics of Real Love
Love accepts you for who you are, attachment wants you to change
Love is not about control. It is about liking the other person for who they are. It is about accepting their faults, tolerating their bad habits, and being there for them when they are sad.
When you are attached to someone, you only want them to exist to serve your needs. You will want to change them in ways that will make you happier. You don't want to accept their faults, rather; you want to ensure that they do not repeat them.
Love is the willingness to compromise, but attachment is demanding
When you love someone, you will meet in the middle. You understand that what you both want out of a relationship will not always be the same. Hence you try to come up with a solution that makes both of you happy.
Attachment is about wanting the other person to bow to your needs. You want to ensure that you get your way, and do not care about the other person's feelings. It is always your way or the highway.
Related Reading: How To Compromise In Your Relationship?
Love is easy, attachment is difficult
When you're wondering, "is it love or attachment?"Think about your relationship for a minute. Is being with the other person difficult? Are they constantly finding faults with you or trying to change how you feel? Do you feel happy or is each day a struggle?
When you find true love, it is easy. You both want to make each other happy, so it becomes easier to compromise and abate arguments. Of course, you may encounter a few obstacles, but it is never too difficult. However, attachment can always feel like an uphill battle.
Love helps you grow, but attachment hinders your growth
The biggest difference between emotional attachment vs love is that one makes you grow while the other hinders your growth.
When you love someone, you want to be the best version of yourself for the other person. But with attachment, you may not care what the other person thinks. So, you never try to look at your faults or bad behaviour, and you never try to grow as a person.
If you are looking for more insights into love vs. attachment, check out this book by Psychiatrist and Neuroscientist Amir Levine and Rachel Heller, Psychologist.
Related Reading:

  

Ways to Bring Your Best Self to Your Relationship
Is it really love, or are you just attached?
When you are with someone, how can you tell if it is love vs. attachment? What are some signs that someone is getting attached? Here's how to understand what love vs. attachment is.
Signs of attachment
You feel anxious when they are not around.

You feel jealous when they speak to someone.

You ensure they spend more time with you rather than others.
Signs of love
You can depend on them.

They make you happy, but they aren't the only reason for it.

You plan your future with them.
Still in a dilemma? Do check out this enlightening video about love vs. attachment:

You are attached to someone! Now, what to do?
Emotional attachment vs love is very different. Emotional attachment can be limiting and detrimental to your growth. If you feel that you are attached to someone, it is important to recognise it.
First, make sure you understand the difference between connection vs attachment, and attraction vs love. Often, people can feel confused because they feel so similar to each other. If you notice signs you are getting attached to someone, try to work out ways in which you can let go of it.
Overcoming emotional attachment
Although it seems challenging, letting go of attachment can be easy if you follow a few simple tips and rules.
1. Recognise it
Once you have recognised that you are emotionally attached, letting go of it can be easy. Acceptance is the first step to letting go. Becoming emotionally attached to someone is not a bad thing, and you do not have to feel guilty or bad about it. What is important is that you recognise and accept that it is not the best thing for you, and move on.
2. Working on yourself
Attachment is about you, so it makes sense that when letting go of it, you will need to work on yourself. Open up to love sometimes you may be getting attached easily because you do not want to open yourself up to the prospect of real love.
Related Reading: 

How to Love Better

 
Conclusion
Although love vs. attachment can be a challenging debate, understanding them can help you grow. Recognising signs of love vs signs of attachment helps ensure you do not confuse attachment for being in love.
Keep these differences in mind for the next time you are wondering whether you are in love, or you're just attached. The love vs. attachment debate will go on, but it's you who will need to make up your mind!
Share this article on
Want to have a happier, healthier marriage?
If you feel disconnected or frustrated about the state of your marriage but want to avoid separation and/or divorce, the marriage.com course meant for married couples is an excellent resource to help you overcome the most challenging aspects of being married.
Learn More On This Topic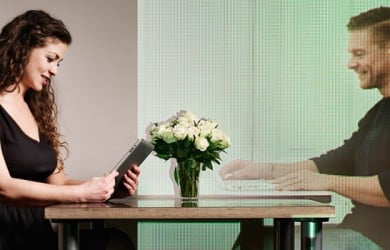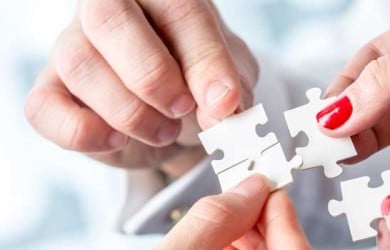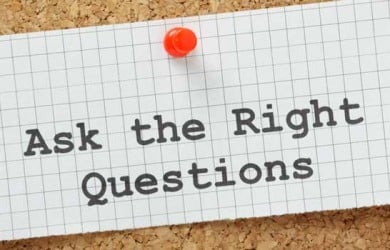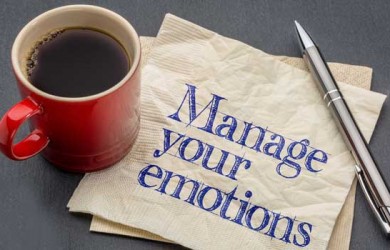 You May Also Like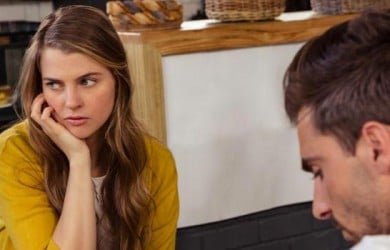 Popular Topics On Married Life