15 Tips to Identify Characteristics of Love
Every human on this planet has a different viewpoint on the characteristics of real love.
A few people find it in Shakespearean sonnets. Some of them find it in fairytales and books. Others think it doesn't exist.
Of course, there are ways to help you identify love and if you have found it within your relationship. Keep reading this article for more details on the characteristics of love.
What is love?
It can be difficult to define love properly since it feels slightly different to everyone that experiences it. At the same time, it is one of the most powerful feelings you may feel in your lifetime. It may be all you can think about and could cause you to feel physical symptoms, such as butterflies in your stomach or an increased heart rate.
There are also different types of love you may experience, anything from love for a romantic partner, a parent, or a child. Chances are, you will know when you are feeling love for someone else since it is a distinctive feeling.
How to recognize true love in a relationship
You can notice true love in your relationship when you both share a sense of closeness and want to do everything with each other. If you consider yourself best friends and want to share your thoughts, meals, and time with them, you may have true love characteristics in your bond. Take some time to think about exactly how you feel about your partner.
If you can't imagine getting through your day without them, you may share true love with them. You might also want to do research into love characteristics so that you can find out even more information on this topic.
15 tips for identifying characteristics of love
Even though love may be hard to explain, true love's characteristics will be present when you have it with your partner. Keep reading for traits of love to consider.
1. Eternal and easy attraction
When we are in love with somebody, we find them adorable and affectionate towards them in every way possible. We never need to "attempt" to fasten things up. Everything appears to be fun and easy, just the way it is.
We never need to make a special effort to satisfy the individual.
We don't need to question ourselves, "Does true love exist?" now and then. Love exists in the simplest things we do together. There is no compelling reason to force anything on one another.
2. Mutual respect
Regard for one another is the most significant factor in supporting genuine love.
That is also what real love is. It originates from giving each other enough space for self-awareness and never going too far, regardless of the situation. It is one of the essential characteristics of love.
3. Acknowledgment
When pondering how love works, we usually acknowledge the individual for their attributes. Looking
In the initial stages, every person is less panicky about their partner's flaws. It opens our points of view, and we see and learn things we wouldn't have generally experienced.
Real love changes us and how we think. It blends all distinctions. There is no judgment, and we become open to suggestions and show more tolerance.
4. Compassion
We expect this as one of the essential characteristics of love.
To get love, we should give love. It's not tied in with satisfying our egotistical needs but about paving towards the shared objective.
It's tied in with being sacrificial and thinking about our partner's needs as much as our own. This is also where the real love definition leads us; the maintenance of consideration, sanctity, and essence of the relationship.
Related Reading: 

How to Practice Self Compassion for a Satisfying Relationship
5. Trust
Trust is the most significant fundamental of real love.
While it is necessary to trust the individual with whom we are, it is also important to trust yourself. This is one of those characteristics of genuine love that make us feel good without being scared or oppressed.
There is no fear of getting hurt when two individuals live with affection and solidarity. In unity, love develops and fortifies with time. It is one of the qualities of love that makes it an emotion with no boundaries and fear.
6. Mending
Love mends and expels fear. It develops a sense of security.
For people, this is one of the signs of true love from a partner. We feel settled and comfortable with our friends and family anywhere we are.
One of the key characteristics of love is that it allows both partners to heal wounds that may have been from before while also mending the tensions that may develop between the couple.
7. Cooperation
Another answer to the question, how do you know if it's true love, is to see if there is any cooperation.
True love comes with cooperation and it is important to recognize it as one of the important characteristics of love.
Cooperation realizes when to take control and back off and trust your partner to take over.
When two individuals live as one, they connect in every manner and work as a team.
They realize when to quiet down and when to express the words that should be said. Together, they work towards the same goals in a unique way that fits perfectly.
8. Friendship
As people, we look for friendship with other individuals.
Regarding it, we search for somebody who will be there for us through all challenges, hardships, sadness, and happiness.
We all need somebody with whom we can share all aspects of life. That also fits in as one of the most necessary characteristics of love.
Somebody with whom we can travel, share our insights, talk about our past, mess around, and get old.
Attributes of love make you focus on the one you adore. Love is there to make you celebrate significant occasions and cry in terrible ones together.
You can be confused for the longest and stay that way if you don't figure out the characteristics of love soon. They help you pave your way emotionally and physically toward where you are about to receive the utmost affection.
Related Reading: 

12 Reasons Why You Need to Build Friendship Before Relationship
9. Security
You can also find security when you are in a loving relationship. This means you will only have to look elsewhere to get the things that you need.
Your partner will help you get through your day, make you laugh, and even pick up the slack when you don't think you can meet your goals.
Also, along with security comes the idea that they won't walk out on you or leave you if you have a disagreement or a difference of opinion. Knowing that it is okay to be different and still love each other can offer peace of mind.
10. Gentleness
Love is not harsh in any way. It is gentle and will allow you and your partner to be gentle with each other. Even if you are in a fight, you should be able to help them with chores or complete a task together calmly and gently.
In other words, no matter what happens in your relationship, when you have true love, you can be gentle with each other when the situation demands it.
If you want to scream and yell at your partner, reflect on what is bothering you and see if you can come to some resolution.
11. Growth
So, what are the qualities of love?
One of the ones you may need to recognize right away is how much growth is likely to present. When two people love each other, they want the best for one another.
This means that your mate will support you when it comes to achieving your goals and when you do meet a milestone or complete something challenging for you, they will be your cheerleader.
You will always encourage each other to do your best, which can lead you to grow together and improve certain aspects of your life if necessary.
Related Reading: 

10 Opportunities for Relationship Growth
12. Honesty
Honesty is essential in all relationships, but it has special importance in loving relationships.
Once you find another person you can be honest with at all times, even when they may not want to hear what you have to say, this is quite special.
Do your part to stay honest with your partner and ensure they know they can always be honest with you. This can improve trust in your relationship as well.
13. Courage
When you are in love, you may also find that you are courageous.
Love qualities can make you feel fearless, where nothing can stop you. This is something that is to be expected, but you should also ensure that you are responsible and aware of what you are doing at all times.
If you ever feel like you don't have any courage in your relationship or don't feel secure with your partner, you should talk to a relationship therapist. They can help you get your relationship back on track.
14. Equality
A sense of equality is a characteristic that should be present in a loving relationship as well. This means that both parties have the same rules to follow.
For instance, if one partner can go out and do things they like with their friends, the other one can also. There is no double standard when it comes to love.
Having equality, which is also a type of autonomy in your relationship, can lead to a happy connection between you. If things seem unfair in your relationship, talk to your mate and let them know how you feel.
15. Happiness
Another trait to consider when you are wondering, "what are the characteristics of love," is happiness.
Love attributes can lead to happiness and a sense of comfort between you and your partner. This may also help you improve your health, help you get through hard times and sicknesses, and it could even play a role in your longevity.
If you are in a relationship where you feel happy and are getting your needs met, you are likely in love and enjoying yourself.
Anytime you have someone by your side that makes you happy and helps you improve your mood when you aren't feeling your best, do what you can to cherish this relationship since it is likely something special.
For more on the secret of finding love, you can view this video:
FAQ
What makes a man fall deeply in love with a woman?
A man may fall deeply in love with a woman when she is exhibiting qualities of true love to him. If he finds that she is all he can think about and wants to spend his life with her, he may start to fall in love with her.
Moreover, she may have traits he admires, and he wants to take the time to get to know her and be a big part of her life.
Every man will have different reasons for falling in love with a woman. He may have liked how strong she was or how she treated him, as well as several other reasons.
Conclusion
Love is not easily defined, but the characteristics of love may show themselves in your relationship.
If you notice that you are experiencing some of the traits listed above, talk to your partner about this to find out if they feel the same way. If they are, you can discuss how to approach your feelings and what you may want to do next.
If you want to learn more about love, you can also talk to a therapist or trusted friends for advice or to hear their point of view on love.
You can also read more about love on the internet, including articles about which of the following characteristics of love, if you are interested.
Share this article on
Want to have a happier, healthier marriage?
If you feel disconnected or frustrated about the state of your marriage but want to avoid separation and/or divorce, the marriage.com course meant for married couples is an excellent resource to help you overcome the most challenging aspects of being married.
Learn More On This Topic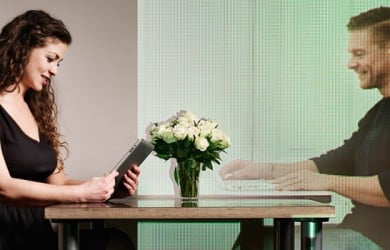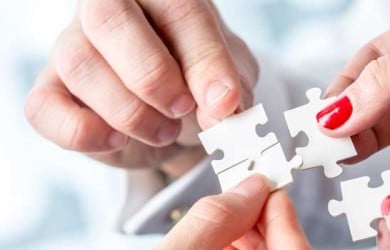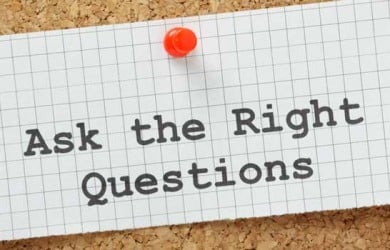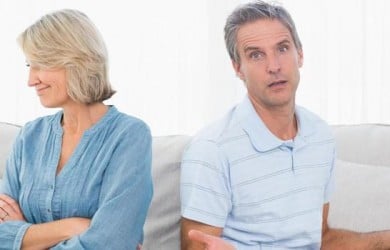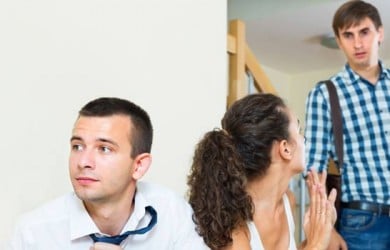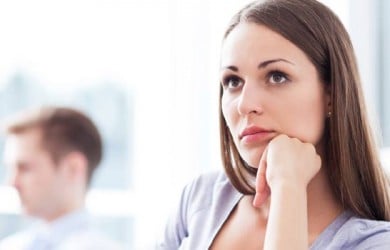 You May Also Like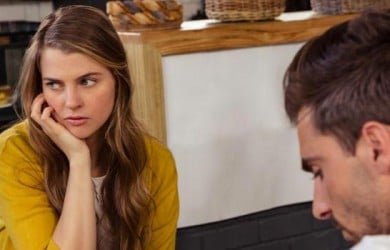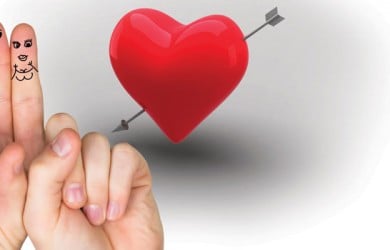 Popular Topics On Married Life