How to Identify Characteristics of Real Love
Every human on this planet has a different viewpoint on the characteristics of real love.
A few people find it in Shakespearean sonnets. Some of them find it in fairytales and books. Others think it doesn't exist in reality.
The truth is, real love is just an extension of our nature and our way to reciprocate things.
In the same way, we are bound to attract and get attracted to people that match our personality.
Indeed, even while seeing someone, we like individuals who are reflections and expansions of our actual selves.
These are some ways in which you can identify true love
1. Eternal and easy attraction
When we are really in love with somebody, we find them adorable and are affectionate towards them in every way possible. We never need to "attempt" to fasten things up. Everything appears to be fun and easy just the way it is.
We never need to make a special effort to satisfy the individual.
We don't need to question ourselves, "Does true love exist?" now and then. Love exists in the simplest things we do together. There is no compelling reason to force anything on one another.
2. Mutual respect
Regard for one another is the most significant factor to support genuine love.
That is also what real love is basically. It originates from giving each other enough space for self-awareness and never going too far, regardless. It is one of the most essential characteristics of real love.
3. Acknowledgment
When we are pondering over how love works, we usually acknowledge the individual for their attributes.
At the initial stages, every person is less panicky about the flaws of their partner. It opens up our points of view, and we see and learn things we wouldn't have generally experienced.
Real love changes us and how we think. It blends all distinctions. There is no judgment, and we become open to suggestions and show more tolerance.
4. Compassion
We expect this as one of the essential characteristics of love.
To get love, we should give love. It's not tied in with satisfying our very own egotistical needs. But, about paving towards the shared objective.
It's tied in with being sacrificial and thinking about our partner's needs as much as thinking about our own. This is also where the real love definition leads us to; maintenance of consideration, sanctity, and essence of the relationship.
5. Trust
Trust is the most significant fundamental of real love.
While it is necessary to trust the individual with whom we are with, it is also important to trust yourself. This is one of those characteristics of real love that make us feel good without being scared or oppressed.
When two individuals live with affection and solidarity, there is no fear of getting hurt. In unity, love develops and fortifies with time. It is one of the qualities of love that makes it an emotion with no boundaries and fear.
6. Mending
Love mends and expels fear. It develops a sense of security.
For females, this is one of the signs of true love from a man, as well. We feel settled and comfortable with our friends and family, anywhere we are.
7. Cooperation
Another answer the question, how do you know if its true love, is to see if there is any cooperation.
True love comes with cooperation.
Realizing when to take control and when to back off and trust your partner to take over, is cooperation.
When two individuals are living as one, they connect in every manner and work as a team.
They realize when to quiet down and when to express the words that should be said. Together, they work towards the same goals, in their unique way that fits together perfectly.
8. Friendship
As people, we look for friendship with other individuals.
With regards to it, we search for somebody who will be there for us through all challenges, hardships, sadness, and happiness too.
We all need somebody with whom we can share all aspects of life. That also fits in as one of the most necessary characteristics of real love.
Somebody with whom we can travel, share our insights, talk about our past, mess around, and get old.
Attributes of love make you focus on the one you adore. Love is there to make you celebrate on significant occasions and to cry in terrible ones, together.
You can be confused for the longest and can stay that way if you don't figure out the characteristics of real love soon. They help you pave your way both emotionally and physically towards where you are about to receive utmost affection.
Share this article on
Want to have a happier, healthier marriage?
If you feel disconnected or frustrated about the state of your marriage but want to avoid separation and/or divorce, the marriage.com course meant for married couples is an excellent resource to help you overcome the most challenging aspects of being married.
More On This Topic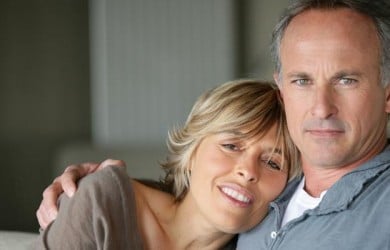 You May Also Like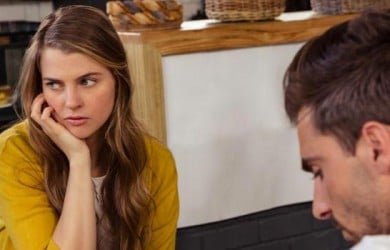 Popular Topics On Married Life