What is Intermittent Reinforcement in Relationships
You have been fighting with your partner, and the nasty fight continues. Then one day suddenly you get a pleasant surprise or a sweet talk. Everything seems to have become normal again. You think that it is the last time. So, what is an intermittent reinforcement relationship?
But, as time passes, the same events go on a repeated cycle. It seems you have what we call intermittent reinforcement relationships.
It may look healthy and a stable relationship at first, but that is not true. Your partner is using the occasional rewards as a powerful tool of manipulation. This emotional manipulation in intermittent reinforcement relationships can be very harmful to anyone.
But aren't fights and arguments regular in any relationship? Well, normal relationships and intermittent reinforcement relationships are different.
So, if you and your partner fight a lot and get some sweet talk from them, it is time to rethink.
Let's take a leap of faith and read about intermittent reinforcement relationships to check out everything you need to stay away from.
What is an intermittent reinforcement relationship?
The intermittent reinforcement relationships are a type of psychological abuse. In these relationships, the receiver or the victim receives regular cruel, callous, and abusive treatment with a few occasional and sudden displays of extreme affection and reward giving instances.
In intermittent reinforcement relationships, the abuser unpredictably awards some occasional and sudden affection. This often causes the victim to become a needy lover.
The despair and anxiety caused by the emotional (or physical abuse) cause the victim to become desperate for some sign of love and affection.
The sudden display of affection is called intermittent reward. This Causes them to become filled with joy. They start to believe that what they are getting is enough and ideal.
On top of that, the continuous reinforcement also causes the victim to grow highly dependent on their abuser and continue the relationship despite being detrimental to them.
As per research, nearly 12% to 20% of young adults face somewhat emotionally abusive romantic relationships. A significant part of these people is involved in intermittent reinforcement relationships.
Example of intermittent reinforcement relationships
There are different types of examples of intermittent reinforcement in different instances.
First, consider a gambler who plays games. The gambler can encounter regular losses repeatedly. But, they become excited once in a while when they win. The winnings can be small or big.
But, the sudden win causes them to become excited. The gambler thinks they are having a great day, which is not valid.
Now, consider a relationship between two adults, A and B. B often emotionally abuses in cases uses physical abuse) on A. But B gradually makes it up with rewards, expensive gifts, and luxury vacations.
Here, A thinks that B is a simple hot-headed person who loves A truly. In some cases, individuals like A may also think of the abuse as a sign of extreme love.
Here is another example. Two people, C and D, are in a relationship. C is very short-tempered and often fights with D to demand something. D eventually gives in and hands away what C wants.
With time, C will start to throw tantrums at minor things to ensure they get what they want. It is one of the common negative reinforcement examples in adult relationships.
4 categories of intermittent reinforcement
As per researchers, intermittent relationships can be of four types, depending on the reward occurrence frequency. These are-
1. Fixed interval schedule(FI) relationships
In this case, the abuser awards the victim the reinforcement after a set or fixed interval period from the last reinforcement. It is also known as partial intermittent reinforcement in relationships.
The abuser may wait for a set time to offer the affection. This causes the victim to display slower reactions after displaying reinforcement behavior. In the presence of such reinforcement in a relationship, the victim becomes more tolerant of the abuse as the time passes.
2. Variable Interval schedule relationships(VI)
In such relationships, the reinforcement reward comes after a variable of time from the previous one. The victim can receive the reinforcement without any set time interval.
Such cases increase the anticipation of the reward and affection. Hence, the victim often becomes addicted to the reinforcement and tolerates the emotional abuse from their partner to get spontaneous affection or rewards.
3. Fixed ratio schedule (FR) relationships
In fixed ratio schedule relationships, the abuser or other person delivers an affectionate display after several responses.
In such cases, the victim continues to produce higher rates of response till they are given the reward. The behavior pauses, and the victim continues the same pattern after the following abuse incident.
4. Variable Ratio Schedule (VR) relationships
The reinforcement is awarded after a variable number of responses in the variable ratio schedule relationships.
The abuser may offer affection faster or delay the affection at any time. This, in turn, causes the victim to display a high and steady rate or response upon receiving the reinforcement.
Why is intermittent reinforcement so dangerous in relationships?
The truth is that intermittent reinforcement relationships are not good at any cost. It can cause the victim to suffer from different issues as well.
You may think that positive intermittent reinforcement is good. Hence, a little fight and reinforcement are all right. But, in most cases, positive reinforcement psychology is not used. The victim uses intermittent negative reinforcement to continue the abuse.
The dangers of such relationships include-
1. It causes the victim to develop somewhat a Stockholm syndrome
The victim often develops Stockholm syndrome. They understand and realize that their partner is abusive and manipulative. But, they strangely feel attracted to their partner and feel excited with just a simple, affectionate display.
2. You feel addicted to their abuse
The constant manipulation causes the victim to develop a need for abuse. In other words, they get addicted to the abuse and crave more.
You may think, why am I hot and cold in relationships, but the answer lies in your partner's behavior.
3. You indulge in self-blame
Victims of intermittent reinforcement relationships often indulge in self-blame games. They feel that their actions have caused their partner's erratic behavior. They loathe themselves. It can cause a lot of issues.
4. Causes depression and anxiety
Intermittent relationships can cause severe depression and anxiety due to stressful situations. The victims often develop mental health problems, including clinical depression, bipolar disorder, etc., due to constant abuse.
Related Reading: 

How to Tell if You Have Anxiety: 10 Signs, Symptoms and Cure

 
5. May cause addiction
Many victims resort to an addiction to get relief from the abuse involved. They can start to consume alcohol, drugs, etc., to alleviate their mental anxiety, resulting in addiction.
Why would someone use intermittent reinforcement?
Why do people use intermittent reinforcement in the relationship? The answer lies in the reinforcement in a relationship.
There can be multiple causes for such erratic and unjustified behavior, including-
1. The psychology of trauma bonding
In the case of intermittent reinforcement relationships, the occasional handout of affection increases the victim's response. It causes the victim to seek the approval of their partner.
The victims think their partner will return to the honeymoon phase of good behavior if they behave well.
In other words, the abuser uses the traumatic experience to create a strong bond with the victim to prevent them from leaving.
Know more about trauma bonding:
Related Reading: 

What Is Trauma Bonding? How to Recognize and Break Traumatic Bonds
2. Some abusers use this out of fear
Many people fear that their partner may leave them if they let them loose. They create a fearsome aura to ensure their partner is caged and is forced to live with them.
In such cases, fear causes violent and abusive behavior.
3. As a way to control their partner
Those who are controlling and manipulative use it the most. Such selfish people want to control every step of their partner.
They use the technique of trauma bonding to keep their relationship in their control. For such people, violence is necessary to ensure the victim is always timid and is unable to protest.
4. History of abuse
In some cases, someone who has experienced similar abuses with their parents uses intermittent reinforcement techniques in their own lives. They use the same manipulative method to control their partner.
How do you respond to intermittent reinforcement?
The truth is there is a way to deal with intermittent reinforcement relationships. You do not need to be abused and settle for the crumbs.
As a person, you deserve a lot of love and care minus the violence and abuse.
If you feel that you are in a relationship with the similar patterns, take steps like-
Hold your boundaries even when it is uncomfortable

Understand that there is no "last time". Instead, your partner will continue to manipulate you for their own sake

Decide how much you are willing to lose

Learn to love and protect yourself

If you feel threatened, leave the relationship. The abuser may use emotional manipulation to prevent you from leaving. Do not indulge

Talk to therapies to get emotional stability
Conclusion
Intermittent reinforcement relationships are abusive relationships. The victims often take the occasional affectionate rewards as everything and tolerate the abuse.
But this is dangerous for any person's physical and mental health. Hence, one must take strict actions to ensure one can break the pattern.
Share this article on
Want to have a happier, healthier marriage?
If you feel disconnected or frustrated about the state of your marriage but want to avoid separation and/or divorce, the marriage.com course meant for married couples is an excellent resource to help you overcome the most challenging aspects of being married.
Learn More On This Topic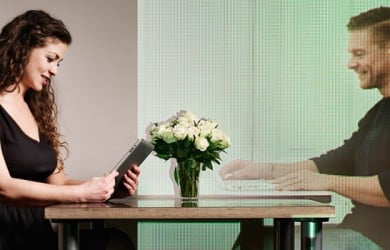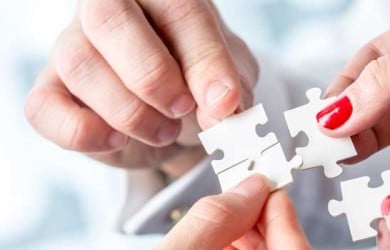 You May Also Like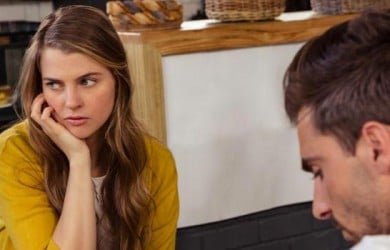 Popular Topics On Married Life