I Think I'm in Love- 20 Signs Your Feelings Are Real
Being in love is one of the strongest and most exhilarating feelings a person can experience.
The intense feelings of being attracted to someone can be overwhelming and sometimes interpreted as being in love.
Therefore, how to know if you are in love and how to differentiate it from being drawn to someone?
There are some clear-cut signs of being in love, such as craving physical connection, emphasizing with your loved one, and having hours go by in a flinch of an eye when with them.
If you want to have a more precise answer to 'how do I know I'm in love,' check out the signs of being in love with someone.
Be attentive to the signals your mind and body are communicating, and you will be able to determine if "I think I'm in love" is, in fact, "I know I'm in love."
What is love?
Love is a strong connection or a feeling of attachment to someone. It is the willingness to put someone on priority your priority list and doing everything possible to bring comfort to that person.
It is difficult to define love because everyone's perception of real love can be dramatically different. Know more about love in this article:
What Is Love?
How does love feel like?
Wondering how does it feel to be in love? Before we move to the clues that show you are in love, let's turn our gaze to 'How do i know if i'm in love' and what love is and isn't first. How does one feel when they are experiencing true love?
At the beginning of the relationship, feelings of attraction and infatuation can easily be mixed up with feelings of being in love and loving someone. The butterflies you feel are so strong they can mislead you into presuming that the enthusiastic feeling linked to a new crush is love, not just lust.
However, what you experience when you are first falling for someone isn't true love. Not yet, at least. It can grow to become if both are willing to build it together.
True love is based on having enough experiences with a person speaking to the existence of mutual respect and affection for each other, despite mistakes and arguments that happen.
Loving someone means taking them as they are and helping them grow in the areas they desire to work on. Correcting someone to become someone else is not true love, although you are investing in someone's transformation.
Hence, true love includes feelings of safety because you can trust the person to have your best interest in mind and avoid fixing you. Yet, when you come for help in your aspirations to become a better version of yourself, they will be there to support you.
How do I know I'm in love for real?
Are my feelings real? How do you know love is real? When you have true love in your life, you feel recognized, and the most important parts of your identity are validated and welcome in the relationship. They know you, your strengths, mistakes, and regrets, and still, you feel appreciated for who you are.
True love, beyond any doubt, is stable despite the challenges life throws at you. While going and growing through them, you keep falling in love with each other and coming back to "I think I'm in love again."
This kind of relationship is a result of an effort both parties invest in, especially when it is difficult. It can start as an attraction, but you keep building on top of it with persistence and affection.
How long does it take to fall in love?
Falling in love can be different for different people.
For some, it can have a faster pace and for some, it can be relatively slower. It also differs for men and women. As per the research, time taken by men to fall in love is 88 days on average whereas, for women, it's 154 days.
20 signs your feelings and emotions are real
You can love someone for years and still fall in love with them again and again. Am I really in love? How do I know I'm in love? When you do, you will recognize some, or all, of the signs you're in love we listed below.
1. You wake up and go to bed with thoughts of them
When you are in love, you often think about the person you care for, but more than that, they are your first thought in the morning and last thought before going to bed.
2. You can't stop staring at them
How to know if you are in love?
Sometimes people around you will be the first to tell you this because they notice you can't take your eyes off the person you are in love with.
Related Reading: 

10 Powers of Eye Contact in a Relationship
3. You feel some jealousy
Being in love with someone can invite some jealousy, although you might not be a jealous person in general. Being in love with someone makes you want to have them for yourself exclusively, so a bit of jealousy is natural, as long as it is not obsessing.
4. You introduce them to your friends & family
If you are in love, you want the relationship to last and for them to meet other important people in your life.
Saying to your close ones 'I'm in love' seems to add further importance to your feelings and relationship, so it is natural to want to show them off and share how you feel about your partner.
5. You empathize with them
When you are in love with someone, you're empathizing and going out of your way to help your partner.
Doing things for them comes easy because you want them to feel good, and you can sense their distress.
Related Reading: 

How to Build Empathy in Relationships
6. You are changing for the better
Most people say, ' I think I'm in love ' when their other half is inspiring them to become a better version of themselves.
This means you are motivated to change because you want to, although they accept you the way you are.
7. You imagine a future together
The moment when most people realize and acknowledge 'I think I'm in love ' is when they notice making plans of a future together and choosing the names of children secretly.
So, are you in love?
To answer that, ask yourself, have you started to and to what extent, you imagine your future together.
8. You prioritize them over other activities
Spending time with your loved one is a reward in itself, so you start prioritizing them over other activities.
When you spend time with them, your stomach says, "I'm in love with this feeling" and craves for more, pushing you to rearrange your plans and put them on top.
9. You are willing to explore things you otherwise dislike
When in love, you regard any activity as an opportunity to spend more time with your partner.
Therefore you begin attending activities; you would otherwise say 'no' because they seem more appealing when done together.
If you are experiencing this and you haven't proclaimed so yet, it could be time to declare ' 'I think I'm in love.'
10. Time flies when you are with them
Have you spent the weekend together and you woke up Monday morning thinking how did two days fly by?
When we are around the person we are in love with, we are so involved in the moment, making hours simply go by without noticing.
11. You feel unusually optimistic
If you are saying to yourself, 'feels like I'm in love,' you probably are.
We all recognize the feeling of the sky being a bit bluer than usual, problems appearing easier to manage, and the world being somewhat brighter overall.
When you are in love, you project how you feel inside on the world around you, and you become more hopeful.
12. You crave physical closeness
If you want to make sure you are in love before coming out with "I think I'm in love," study your need for physical touch with your partner.
Although we enjoy hugging and being close to people, we love, like friends and family, when in love, the feeling of craving bodily contact is different.
It consumes you, and you look for any opportunity to be intimate with the person of your affection.
13. They can do nothing wrong
When you are in love with someone, you love everything about them, and they can seem flawless if another person did what your loved one does, sometimes you might find it distasteful.
However, when your partner does it, you find it almost endearing. If this is true, share your feelings with them and say, 'I'm really feeling you, and I think I'm in love with you. It will make both of you happy.
Related Reading: 

4 Things To Do To Make Your Love Life Better
14. You want them to be happy
True feelings of love mean you care about their happiness and wellbeing. Your partner's joy becomes yours, and you want the best for them.
15. You like sharing things with them
You feel like they are your comfort pillows. You feel lighter while sharing your sorrows with them. Furthermore, when you have love feelings for someone, they are also the first person you think of sharing the news with.
16. Emotional dependency
When you love someone, you begin to become dependent on them for big or small things. At times, you feel that your happiness is dependent on their happiness. Nothing feels right when they are not around.
Related Reading: 

10 Signs of Unhealthy Emotional Dependence in Your Relationship
17. Reordering interests
You begin to align your interests and your routine according to them. You try to fit into their routines and ensure to make enough efforts to stay connected.
18. You feel safe
When it's true love, you just feel safe with them. You love how comfortable their company is and you happen to have no insecurities, emotional and physcial, in front of them.
19. You trust them
You know your feelings are true when you trust them with all your heart. This also means that you open up and are also comfortable opening up to them.
Related Reading: 

15 Ways on How to Build Trust in a Relationship
20. Being with them feels easy
Any relationship comes with its own set of struggles and arguments. There is no way around it.
However, when in love, the priority is the relationship, not your pride.
Therefore, although you might bicker at times, your relationship doesn't seem hard to maintain, and you enjoy being a part of it.
Takeaway
I think I'm in love, but I am not sure. How do you know if you are falling for someone?
We all wish there was a simple formula, yet there isn't. How to know you are in love? There are signs to look out for and use as guidelines for assessing easier if "I think I'm in love" is true for you.
Examine how much time you spend thinking about your loved one, how much physical touch you crave, do they seem flawless, and has the world 'turned pink.'
Moreover, when you empathize with them, look out for their happiness, imagine a future together, and lose time when together, it might be time to admit to them, "I think I'm in love with you."
Knowing you are in love will make you and the person you are with happy. Therefore if you notice the signs of being in love and you realize this to be true, find the right moment to share this wonderful news with them.
Also Watch:

Share this article on
Want to have a happier, healthier marriage?
If you feel disconnected or frustrated about the state of your marriage but want to avoid separation and/or divorce, the marriage.com course meant for married couples is an excellent resource to help you overcome the most challenging aspects of being married.
Learn More On This Topic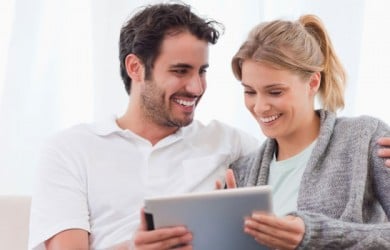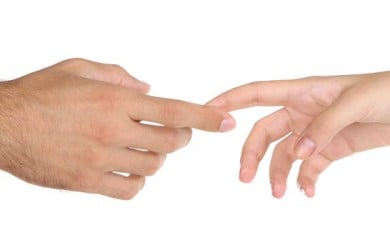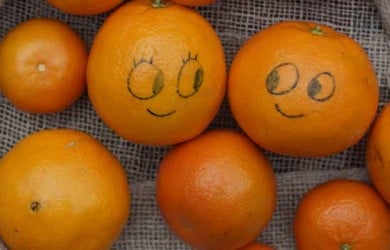 You May Also Like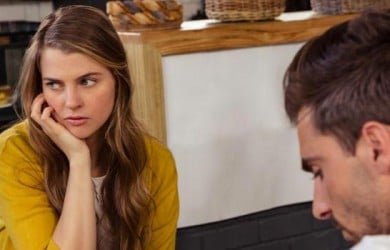 Popular Topics On Married Life