A Complete List of Groomsmen Duties
A family member or close friend gets in touch to tell you they're getting married and you're part of the groomsmen.
What an honor!
If you have been part of the groomsmen before, then you know very well that you won't just show up at the bachelor's party and the wedding day.
There is so much a groomsman could do to help with the wedding, and this is where you come in as a groomsman.
But, if it's your first time, you'd wonder, what are groomsmen duties?
What is a groomsman?
What exactly is a wedding groomsman?
When you say a wedding groomsman, it talks about a trusted male friend or relative that will assist the groom before and on his special day.
Some think that being a groomsman is just a title, but it's not.
There are groomsmen roles and duties that one needs to fulfill before, during, and even after the wedding.
Basically, if you are tasked as a groomsman, your role is to support the groom in any way possible.
What is the role of the groomsmen?
What are the groomsmen roles and duties? Would it be hard?
The groom-to-be will discuss the groomsmen duties with you, but the main idea is that you will be one of the persons in charge of helping the groom with various obligations in the lead-up to the wedding.
Examples of duties would include organizing the bachelor party, assisting with the wedding preparations, attending rehearsals and photo shoots, and even helping to greet and escort guests on the wedding day.
10 pre-wedding groomsman duties that can't be missed
We all want to know what does a groomsman do exactly, so, we are breaking down the top ten groomsmen duties that you might expect if ever you're assigned to be one.
1. Help the groom pick the ring
As one of the chosen few, among the groomsmen responsibilities is to help the groom pick the ring for the wedding. Most future grooms would ask for their friend's opinion in picking up the best engagement or wedding ring.
Related Reading: 

6 Golden Rules to Buying an Engagement Ring
2. Help in choosing and purchasing/renting the wedding suit
If the bride-to-be has her own set of bridesmaids that will help her out with her gown, this goes the same with the groom.
Being a groomsman also means being busy helping the groom pick out the perfect suit, shoes, and accessories for the big day.
3. Plan the much-awaited bachelor party
Opinions matter, especially for this big day! That is why everyone included in the wedding can help in planning and arranging. After all, bachelor parties can never be out of groomsmen duties.
The couple will definitely appreciate a groomsman that is hands on and concerned in their wedding.
Related Reading: 

5 Things to Keep in Mind While Planning a Bachelor Party
4. Participate in the pre-nuptial photo-shoot
Yes, being there for the much-awaited pre-nuptial photo shoot is a must among the groomsmen duties. Most of the viral themes would include the bridesmaids and groomsmen, so better to show up to be included in this fun event.
5. Attend important meetings, parties, and rehearsals
Speaking of showing up, there will be a lot of those. A part of the groomsmen duties is to attend rehearsals, meetings, and parties so you will know what will happen and what you can contribute to the wedding.
This is aside from the premarital counseling that the couple would attend. So be ready to have rehearsal dinners.
6. Buy a wedding present
A groomsman should never forget about the present. All the groomsmen could buy one gift, or you can also choose to buy one individually.
7. Book your own accommodation
Some couples would choose to book the whole resort or hotel, but some won't. In the event that the latter happens, you need to make sure that you book your accommodation on time so you have a place to stay.
8. Help in checking all the important wedding details
You can help with the final checking of the details or even help by calling all the involved parties to check if they're preparing for the wedding.
9. Help with the guests
A groomsman could also help with the guests. They could entertain them, guide them, and help them if they need something.
Usually, guests may have lots of questions, but since everyone is busy, it would be a great help if the groomsmen will aid them by answering their questions.
10. Make the bachelor's party memorable
Okay, most groomsmen know this because it's the best part of being a groomsman.
Aside from planning the bachelor's party, it is a part of your duty to make it fun and memorable.
Some additional questions
Being a groomsman is an honor that comes with responsibilities and expectations. As a representative of the groom, it's important to conduct yourself in a manner that reflects positively on the wedding party.
Let's provide some more tips and guidance on the dos and don'ts of being a groomsman, from attire and grooming to behavior and etiquette.
What should groomsmen not do?
If there are groomsmen duties, there are also things that groomsmen shouldn't do. Sometimes, there are cases where the groomsmen may go overboard, and instead of helping, could cause problems at the wedding.
Here are some of the things that a groomsman should not do:
– Don't back out of your commitment
– Do not cause an issue or drama
– Don't be disrespectful
– Don't upstage the groom
– Don't drink too much
– Don't pick a fight
– When giving a speech, don't give inappropriate jokes
– Don't play pranks
Don't forget that the groomsmen duties don't stop at just assisting the groom. They should also be mindful, respectful, and helpful.
In case you aren't a fashion icon confident of what they gonna wear as a groomsman, here's a quick guide on how to dress your best for your friend's big day:

Who walks with the groomsmen?
Aside from knowing the groomsmen's roles and duties, who walks with them?
During the wedding, they pair a groomsman with a bridesmaid.
Depending on the preferences of the people in charge of the wedding, the pairing of the bridesmaid and groomsman may vary.
Usually, the pair will walk down the aisle, in which the bridesmaid is arm-in-arm with a groomsman.
Be there for your buddy!
Being assigned to be a groomsman is indeed an honor. It's not just about the groomsmen duties bachelor's party, but about the friendship that you have.
It means that your friend or relative trusts and values you and your presence on their special day.
This is the time when you search for responsibilities and help as much as you can.
In this way, not only will you help the groom-to-be, but you will also make everything easier and more memorable as well.
Share this article on
Want to have a happier, healthier marriage?
If you feel disconnected or frustrated about the state of your marriage but want to avoid separation and/or divorce, the marriage.com course meant for married couples is an excellent resource to help you overcome the most challenging aspects of being married.
You May Also Like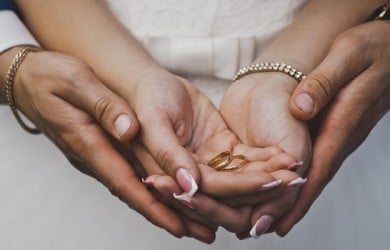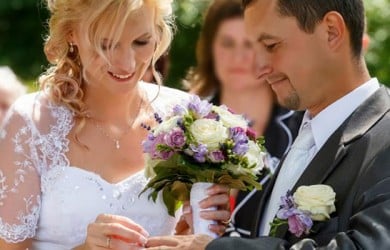 Popular Topics On Getting Married