10 Reasons You Need to Change the Dynamics of Your Relationship
People desire to be treated right in their relationships; however, there are times when things go differently than we wish. If you feel that some things are not going fine in your relationship, then it might be time to revisit the dynamics and consider making modifications.
In this article, you will learn more about changing the dynamics of a relationship, the possible reasons why you need to consider this, and some tips to make things smoother.
Understanding what the relationship dynamics of a healthy relationship means
The relationship dynamics of a healthy relationship is a union where both partners love, trust and respect each other. In such relationships, they are also honest and communicate openly.
Additionally, there are no power tussles or competition in the relationships because both partners are deliberate about making each other happy and collaborating according to their capacities.
Is it possible for relationship dynamics to change?
Relationship dynamics could change depending on partners' actions in the union. If one party is not committed to some of the joint decisions, it could affect the relationship dynamics.
Similarly, other factors can affect the relationship dynamics, like work, poor communication, other external commitments, etc.
Here's an interesting research study about dynamics in relationships, especially among young adults. Elizabeth Wildsmith and other authors wrote this study, it is titled the Dynamics in Young Adult Romantic Relationships. In this piece, you will find valuable insights for success in relationships.
Ten strong reasons why you need to change the dynamics of your relationship
Relationships are not bound to remain the same way after some time. They are bound to evolve and change over time. Therefore, partners need to understand that change in a relationship is inevitable, and both parties have to play their parts to keep the relationship in the right direction.
Here are some reasons why changing a relationship's dynamics is needed.
1. Reduced communication
One of the reasons why you may need to change your relationship dynamics is when you notice that communication between you and your partner is not as great as before.
You and your spouse may have deviated from in-depth and detailed conversations to surface interactions, which may cause assumptions and misunderstandings.
When you observe this situation in your relationship, you and your partner may need to re-strategize on changing the dynamic in a relationship so that it won't fail.
Consider changing your communication medium, location, or other features you've not tried out before.
Related Reading

: 

3 Detrimental Effects of Lack of Communication in Marriage
2. Regular and unresolved conflicts
If you and your partner always have fights, consider changing the relationship dynamic. It is normal for relationships to experience conflicts because it often serves as a learning curve for both parties.
However, if they occur frequently and still need to be resolved, you might need to make some changes. Finding a way to resolve conflicts happily and reducing their occurrence rate could go a long way in changing the dynamics of a relationship.
Related Reading

: 

20 Tips to Deal With Unresolved Issues in a Relationship
3. Not making plans together
At the beginning of a relationship, you may discover that partners spend more time planning together and working towards executing these plans.
However, when life begins to set in and partners begin to have other engagements, planning together might not be as regular as before.
When it gets to this point, it may be advisable to work towards changing the dynamics of a relationship.
Making plans together strengthens the relationship and causes partners to be mindful of each other. You can begin by informing your partner of some little plans, hoping they will reciprocate.
4. Not spending enough time with each other
You may have to change the couple dynamics when you and your partner don't create time for each other. When you spend more time apart without making out time to bond, it could affect the strength of the relationship.
Even though both parties are busy, creating more opportunities to spend time together is advisable. If you or your partner are relaxed about spending more time together, it probably suggests that changing the dynamics of a relationship could be the best option.
5. You're getting attracted to another person
When it comes to changing the dynamics of a relationship, you may consider it when you begin to think about a relationship with another person. Sometimes, it may feel normal to appreciate someone else's beauty, charisma, or other features.
However, when it gets to the point where you fantasize about being with them, or even leaving your current relationship, then something could be wrong with your union.
It might be one of the signs that you need to change your relationship dynamics to make things work with your present partner.
Related Reading

: 

How Do I Know if Someone Is Attracted to Me
6. Your relationship doesn't seem exciting as before
One of the things that makes a relationship fun and exciting are the things you and your partner do together. Some of these activities provide both of you with the opportunity to bond and appreciate each other more.
However, your relationship may become monotonous when these activities begin to cease. During this phase, more conflicts may happen, and emotions could be all over the place.
When you notice this change in your union, you might need to reevaluate your relationship dynamics for better results.
Watch this video on how to make your relationship more interesting:
7. Lack of validation
It might be time to revisit the relationship dynamics meaning when you notice that your union lacks validation.
You and your partner may have spoken reassuring statements to each other before, but if things are no longer the same, you might have to change your relationship dynamics. This might involve finding out why both of you don't cheer each other on, unlike before.
8. Absence of future plans
Any relationship without plans might not stand the test of time because both partners have nothing to look forward to. Partners may realize that their union might last less than expected when they drift apart.
They may stop sharing their dreams for the future, and when this happens, it is a suitable time to consider changing the dynamics of a relationship.
9. Reduced show of affection
Diminished affection in a relationship could be a good reason to consider changing the dynamics of a relationship. Some of the features of diminished affection include less willingness to forgive, request for more personal space, reduced physical intimacy, lack of trust, etc.
When these features or behaviors continue for a long time, it might be hard for partners to love each other as they used to.
Watching a partner change how they show love or affection might be unexpected, but changing the dynamics of the relationship could make things better in the long term.
10. Broken promises
Changing the dynamics of a relationship can be applied when partners no longer keep their promises to each other. They may keep making these promises but find it hard to live up to them.
As the strength of the relationship begins to dwindle, either party might stop making any promises. They may begin to give excuses that highlight their obligations to other things in their lives.
Related Reading

: 

Breaking Promises in a Relationship-How to Deal With It
Tips for managing challenging relationship dynamics
One of the ways on how to change the power dynamic in a relationship is to communicate openly with your partner. Spouses must communicate how they feel to each other instead of keeping to themselves.
Another vital tip is to make deliberate efforts to love your partner. While you and your partner take practical steps to change the relationship dynamics, you could apply love in all your dealings with your partner.
In this study by Elizabeth Mumford and other authors, you will learn about some concepts connected to Dating Relationship Dynamics. This study is titled Dating Relationship Dynamics, Mental Health, and Dating Victimization.
FAQs
Here are some frequently asked questions about changing relationship dynamics.
How to change the power dynamics in a relationship?
You can change the power dynamic in a relationship by applying some of these tips: Voicing your worries and thoughts, open and honest communication, being clear about what you want, etc.
What is the meaning of a dynamic relationship?
A dynamic relationship can be defined as a set of patterns and rules that partners can live by to make their relationship successful.
How to change your mindset in a relationship?
When it comes to changing your mindset in a relationship, you can begin by paying more attention to your patterns. Also, please communicate with your partner on what they want you to work on, and try to be deliberate about making some changes.
Learn more about the Dynamics of a relationship in this thought-provoking book edited by Mario Mikulincer and Gail Goodman. This book is titled the Dynamics of Romantic Love and how it relates to attachment, caregiving, and sex.
The takeaway
After reading this article, you now know what it involves when it comes to changing the dynamics of a relationship and making your union work better.
With the reasons mentioned in this piece and the tips that can help you manage the relationship dynamics, you and your partner can steer your union in the right direction.
If the change seems overwhelming, you can contact a counselor or take a relationship course for more understanding.
Share this article on
Want to have a happier, healthier marriage?
If you feel disconnected or frustrated about the state of your marriage but want to avoid separation and/or divorce, the marriage.com course meant for married couples is an excellent resource to help you overcome the most challenging aspects of being married.
Learn More On This Topic
You May Also Like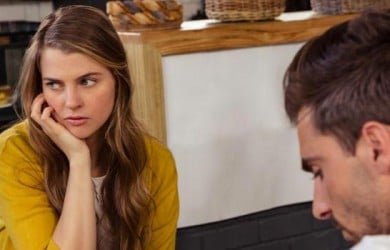 Popular Topics On Married Life