9 Surprising Benefits of Sunlight for Couples & Relationships
Basking in sunlight goes beyond skin-deep, illuminating the path to a blissful relationship. Sunlight, a natural mood enhancer, fosters emotional well-being and strengthens the bonds of love.
Join us on a journey through the benefits of sunlight for humans that illuminate the essence of a happy and healthy relationship.
How can sunlight boost your mood and reduce stress
?
Sunlight, a potent elixir for mood enhancement, works wonders in reducing stress. Exposure to natural light triggers the release of serotonin, the neurotransmitter responsible for feelings of well-being and happiness. Additionally, sunlight stimulates vitamin D production, which is linked to mood regulation.
Whether through a stroll or a quiet moment in a sunlit space, embracing sunlight becomes a therapeutic ritual. Its influence on mood and stress levels underscores the importance of incorporating a dose of sunshine into our daily routines for a brighter, more serene outlook on life.
How can sunlight improve your relationship
?
The benefits of sunlight emerge as a silent architect of relationship well-being, infusing its magic into the intricate threads of connection. The collaborative experience of soaking up its warmth creates a unique canvas for shared joy and intimacy.
Vitamin D, which results from the benefits of morning sunlight, fortifies bones and emotional resilience, which is essential for navigating the complexities of companionship. In a sunlit embrace or exploring the outdoors together, sunlight becomes an unspoken ally.
How does sunlight improve mood and mental health?
The benefits of sunlight for mental health are immense. It serves as a natural tonic for mood enhancement and mental well-being. Exposure to sunlight stimulates the production of serotonin, a neurotransmitter that regulates mood and promotes a sense of happiness.
This sun-induced serotonin surge contributes to emotional balance and resilience against stressors. Additionally, the vitamin D benefits of sunlight are immense, which is vital for cognitive function and mood regulation.
The sun's rays also influence the body's circadian rhythm, fostering better sleep patterns and overall mental health. The benefits of sunlight through outdoor activities or simply basking in its glow offer a holistic approach to uplifting mood and nurturing mental wellness.
9 surprising benefits of sunlight for couples
Discover the unexpected joys that sunlight brings to relationships. Beyond its warm glow, sunlight unlocks unique benefits for couples. From mood-lifting serotonin to the valuable benefits of sunlight testosterone, the sun becomes an ally in fostering connection.
Explore the surprising ways sunlight enhances the bond between partners, creating lasting moments of joy.
1. Elevating mood naturally
So here is why the sun is good for you. Sunlight acts as a natural alchemist, skillfully triggering the release of serotonin—the neurotransmitter associated with happiness and overall well-being.
Couples who intentionally immerse themselves in sunlit activities, from strolls in the park to intimate picnics at golden hours, often find themselves on a shared journey of elevated mood.
This serotonin surge creates a positive emotional environment, becoming a resilient foundation during challenging times and significantly enhancing the overall quality of the relationship. Thus, the benefits of sunlight include the fact that it becomes an intimate accomplice, creating an atmosphere that encourages emotional closeness.
2. Strengthening physically and mentally
Here is another reason why sunlight is important. The sun emerges as a generous bestower of vitamin D, a pivotal nutrient intertwined with physical health and emotional well-being. As couples bask in the sun, the benefits of morning sunlight for the skin are immense, and their physical body synthesizes this essential vitamin.
So, exactly how does sunlight help the body? Beyond its well-known role in supporting bone health, vitamin D has been linked to a notable decrease in symptoms related to depression. Therefore, shared exposure to sunlight becomes a dual investment, fortifying physical health and the emotional robustness of the relationship.
3. Natural therapy and stress education
In the relentless rhythm of modern life, sunlight provides a therapeutic sanctuary for couples seeking respite from stress. Scientifically proven to lower cortisol levels—the body's stress hormone—exposure to natural light becomes an oasis for couples.
Whether lounging together in a sunlit nook at home or venturing outdoors, couples discover profound solace in the sun, creating an environment that is not only conducive to relaxation but also fosters mutual support and understanding.
4. Enhancing sleep and connection
The sun, acting as the cosmic conductor of our circadian rhythm, influences sleep-wake cycles. Couples who engage in morning sunlight rituals embark on a journey of increased energy and better synchronization in their daily routines.
Shared exposure to natural light in the morning becomes a catalyst for a sense of alignment, enhancing both the quality of sleep and the overall harmony within the relationship. The rising sun becomes a silent architect, shaping a shared and well-coordinated start to each day.
5. Creating stronger connections
Sunlight becomes the canvas for shared experiences, weaving golden threads into the fabric of cherished memories. Whether it's a weekend getaway bathed in sunlight or a quiet afternoon spent in a sunlit corner at home, these shared moments become enduring touchstones in the relationship.
Sunlit rituals, whether grand adventures or quiet interludes, foster connection and serve as anchors in the ongoing partnership journey, allowing couples to build a reservoir of shared joy.
Whether it's a calm morning conversation on the porch bathed in sunlight or an evening of stargazing under the afterglow of a sunset, the sun becomes a subtle yet potent ally in nurturing the emotional intimacy that sustains a lasting relationship.
6. A digital detox: Unplugging in the sun
In an era dominated by screens and digital distractions, sunlight becomes an oasis for couples seeking a natural detox. Sunlit activities encourage a much-needed break from technology, providing a sacred space for genuine, uninterrupted connection.
Whether it's a technology-free walk through nature's beauty or a sunlit picnic, couples can rediscover the art of being present with each other, enveloped in the warmth and authenticity of the sunny experience.
This intentional unplugging in the sun not only revitalizes the relationship but also allows couples to create enduring memories grounded in the simplicity of shared moments under the sun. In fact, the benefits of drinking water kept in sunlight also revitalize your body as it comes with anti-bacterial properties.
7. Enhancing communication
Sunlight, with its gentle dance through leaves and its play on the landscape, becomes a silent communication facilitator between couples. The serene ambiance of a sunlit environment provides a conducive setting for open and meaningful conversations.
Couples can be more willing to express their thoughts and feelings under the gentle caress of sunlight, creating a space where vulnerability and connection intertwine.
8. Exploring together
The sunlit outdoors beckon couples to embark on joint adventures, fostering a sense of shared exploration. Whether it's a hiking trail bathed in golden hues or a beachside escape with the sun casting a warm glow, these shared experiences add excitement to the relationship and create lasting memories.
The collaborative spirit of exploration under the sun strengthens the sense of partnership and builds a reservoir of shared stories.
9. Relationship reset
Amid every relationship's challenges, sunlight offers a simple yet powerful reset button. So apart from the benefits of morning sunlight for the eyes, the benefits of morning sunlight for the face, and the benefits of sunlight for the body, there's more.
Taking a moment to pause and share a sunlit space allows couples to step away from stressors and rediscover each other. The calming influence of sunlight becomes a catalyst for reflection, fostering a renewed perspective and a shared commitment to navigating the complexities of life together.
Watch this video to learn more about how to reset your heart:
Commonly asked questions
Delve into the radiant realm of sunlight with concise answers to common queries. From its impact on mood and communication to the risks of overexposure, explore the benefits of sunlight and its nuanced role in relationships, well-being, and immune health. Illuminate your understanding of this natural source of vitality.
How can sunlight improve our mood and communication?
Sunlight, with its serotonin-boosting magic, elevates mood, fostering a positive atmosphere for communication. Exposure regulates circadian rhythms, enhancing attentiveness and overall emotional well-being, thus contributing to healthier and more effective communication in relationships.
What are the risks of too much sun exposure?
Excessive sun exposure increases the risk of sunburn, premature aging, and skin cancer due to harmful UV radiation. Protecting the skin with sunscreen and clothing and seeking shade to mitigate these risks is essential.
How much sunlight do we need for a healthy relationship?
To answer the question of how much sunlight should i get a day, know that engaging in regular, moderate sunlit activities fosters joy and togetherness in relationships. Aim for shared outdoor moments with your partner, as even brief exposure to sunlight can positively impact mood and strengthen emotional bonds.
How can sunlight boost our immune system and reduce stress?
Sunlight triggers vitamin D synthesis, which is vital for immune function. Additionally, it reduces cortisol levels, promoting stress reduction. Regular, safe Sun exposure becomes a natural strategy for maintaining a robust immune system and effective stress management in daily life.
Final thoughts
Embracing the benefits of sunlight, from mood enhancement to relationship enrichment, is pivotal. To navigate the challenges discussed, consider seeking professional guidance. Counseling or relevant courses on relationship dynamics and emotional well-being can provide valuable tools, fostering personal growth and resilience in the face of complexities.
Share this article on
Want to have a happier, healthier marriage?
If you feel disconnected or frustrated about the state of your marriage but want to avoid separation and/or divorce, the marriage.com course meant for married couples is an excellent resource to help you overcome the most challenging aspects of being married.
You May Also Like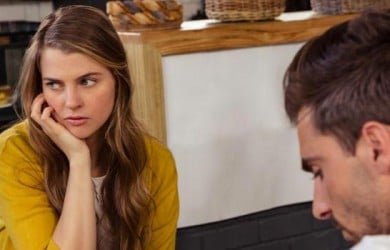 Popular Topics On Married Life