Are We in a Relationship? 9 Sure Signs to Test the Truth
Answering the question, "Are we in a relationship?" can sometimes be difficult. However, several indicators can help you gauge the status of your connection.
In this article, we'll explore 11 sure signs that suggest you're in a relationship. These signs include mutual exclusivity, emotional intimacy, shared activities, commitment, and communication.
By recognizing these signs, you can gain a better understanding of your relationship status and improve your connection with your partner.
What does it mean to be in a relationship?
The word' relationship' is defined as the way two or more people are connected or the way they behave toward each other.
In its romantic context, a relationship speaks of a deep and emotional connection that exists between two people, regardless of the specific nuances of such connections.
Answering the question, "Are we in a relationship or just dating (friends)?" depends on observing the romantic connection between yourself and your partner.
To effectively answer this question, you must evaluate your levels of commitment to each other, emotional and physical intimacy, and if you desire to build a future together.
You can truly say you are in a relationship when all the elements, including trust, mutual respect, effective communication, and support, are in the mix.
Being in a relationship implies a deeper level of connection and involvement than casual dating, as it involves a stronger emotional bond and a desire to make things work, as opposed to casual flings.
Why don't we ask, "Are we in a relationship?"
The question "Are we a couple" is sometimes avoided due to its potential to create uncertainty or awkwardness. People may hesitate to ask this question because they fear rejection or worry that bringing up the topic could change the dynamics of their connection forever.
Additionally, societal norms and expectations can play a role, as discussing relationship status is often seen as a serious and significant step towards a happily ever after.
Some individuals may prefer to let the relationship evolve naturally without explicitly defining it. However, open communication and clarity are crucial for establishing mutual understanding and avoiding misunderstandings that may result as the days go by.
How to answer "Are we in a relationship?"
When faced with the question, "Are we in a relationship," you must begin from the standpoint of honesty and open communication.
Here are a few steps to consider when answering this question:
1. Reflect on your feelings
Don't just blurt out a yes or no answer because you're caught up in the moment. Take some time to analyze your emotions before giving an answer.
Consider if you have developed a deeper connection to this person. Do you now see yourself being in a relationship with them?
2. Consider the context
Evaluate the nature of your interactions and the level of commitment and intimacy in the relationship. Reflect on shared experiences, shared goals, and the amount of time and effort you have invested so far.
3. Be honest and clear
When answering, you must be straightforward and genuine. Express your feelings and thoughts about the relationship, acknowledging any uncertainties you may have. Avoid making assumptions or providing vague answers that can lead to confusion.
4. Listen and validate
Allow the other person to express their thoughts as well. This isn't a one-man show, so don't seek to do all the talking.
Actively listen to their perspective and validate their emotions, even if they differ from yours.
5. Keep the conversation going
Recognize that discussing the status of a relationship is an ongoing process. Be open to further discussions, and continue to communicate and reassess your connection as it evolves.
Are we in a relationship? 9 sure signs you are in one
Sometimes situations can make you wonder, "Am I in a relationship?" Uncertainty can become the cause of stress and confusion.
So, here are some signs you're in a relationship without knowing that can help address your doubts about the "what are we question."
1. Personal commitment
Personal commitment is a key sign that answers the question, "Are we in a relationship?" It means that both you and your partner have agreed to be exclusive with each other at some point.
Being mutually committed to each other establishes a deep level of trust and indicates a deeper level of commitment in your relationship.
2. Emotional intimacy
Research has proven that every romantic relationship will be shaky in the absence of emotional intimacy. Emotional intimacy involves a deep connection and understanding between partners on an emotional level.
Emotional intimacy fosters trust, vulnerability, and a sense of closeness that strengthens the bond between you and your partner. It creates a safe space for open communication and allows you to truly connect and empathize with each other's emotions.
3. Regular communication
Regular communication is a vital sign to know if you're in a relationship. When you and your partner engage in frequent and meaningful conversations, it demonstrates a strong connection and a desire to stay in touch with them.
Regular communication allows you to express your thoughts, feelings and needs while helping you navigate challenges and conflicts together.
It fosters understanding, trust, and effective problem-solving, contributing to a healthier and more fulfilling relationship.
4. Spending quality time together
Are we in a relationship or just friends? You may want to start by checking the amount of time you spend with them.
How many hours per day do you spend in their company? Do you countdown to the weekend so you can hightail it out of work and into their apartment? How many hours do you spend on the phone per week?
When you and your partner prioritize each other's company and create shared experiences, it shows a commitment to nurturing the relationship. Quality time allows you to connect, deepen your bond, and build lasting memories together.
Suggested video: 7 daily habits that build a strong romantic relationship
5. Physical intimacy
Physical intimacy is an important component of a romantic relationship. It involves affectionate gestures such as hugging, holding hands, kissing, and sexual intimacy. It reflects the level of closeness and desire shared between partners.
While the extent of physical intimacy varies among couples, its presence and mutual enjoyment must suggest that you are in a relationship.
6. You have future plans together
Another clear sign that you may just be more than friends is that you now have future plans together. When both of you engage in discussions about long-term goals, aspirations, and plans, it demonstrates a commitment to building a life together.
Whether it involves traveling, living arrangements, or envisioning a shared future, these conversations signify a deeper level of investment and a desire for a lasting partnership.
7. You support and encourage each other
Support and encouragement are key elements of a relationship. When your partner consistently offers emotional support, encourages your personal growth, and celebrates your achievements, it shows that you may be in a relationship.
Likewise, you reciprocate by providing the same level of support and encouragement.
Mutual support and empowerment contribute to a nurturing and fulfilling partnership where both individuals feel valued, supported, and motivated to thrive.
8. You vacation together
Vacations normally last several days and can even last many weeks, so if you're going to bring company, you should make sure you truly enjoy them. You're also creating memories that will last a lifetime.
People who take holidays together often not only enjoy each other's company but are also glad to build memories together.
Hence, vacationing together is a positive indicator that you and your partner are genuinely dedicated to making things work.
9. You don't keep social media out
It's no surprise that in this day and age, one of the first indicators of commitment is a public statement on some social media platform.
You've seen them all: the celebrity couples' photos and hashtags like "me and mine."
These public demonstrations are typically a positive indication that things are going well and that you're both secure enough to show your love to the world.
Such public demonstrations can only signify "we're committed and want everyone to know."
Then again, do the people in your world think you're a thing? That could also provide an answer to the "Are we in a relationship" question.
Some commonly asked questions
Do you wonder if you're in a relationship or you're just friends? Here are some other questions to help you put some perspective.
Do I talk to my partner about the status of our relationship?
When discussing the status of your relationship with your partner, you must approach the conversation with openness and honesty. Choose an appropriate time and place where both of you can have a calm and uninterrupted discussion.
Feel free to lay your cards on the table, especially if you feel a bit confused about the status of your connection. No matter what happens, shun assumptions.
Can a relationship exist without a formal label?
Yes, a relationship can exist without a formal label or explicit definition. Some couples may choose to forgo formal titles or labels and instead focus on the connection they share.
The strength and depth of a relationship are not solely determined by the presence of a formal commitment. As long as there is emotional intimacy, mutual understanding, and a shared desire to be together, a relationship can thrive without a formal label.
It ultimately depends on the preferences and dynamics of the individuals involved.
Final thoughts
Answering the question, "Are we in a relationship?" requires considering various factors such as mutual exclusivity, emotional intimacy, communication, shared experiences, and support. While labels and formalities can provide clarity, the presence of these signs indicates a deeper connection and commitment.
Open communication and understanding between partners are essential in navigating the dynamics of a relationship. However, consider getting couples counseling if you need more hands-on help in defining and navigating your relationship.
Share this article on
Want to have a happier, healthier marriage?
If you feel disconnected or frustrated about the state of your marriage but want to avoid separation and/or divorce, the marriage.com course meant for married couples is an excellent resource to help you overcome the most challenging aspects of being married.
Learn More On This Topic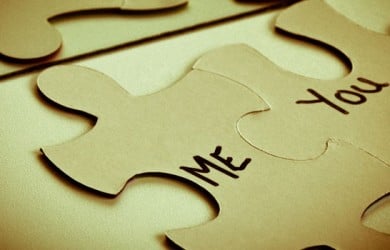 You May Also Like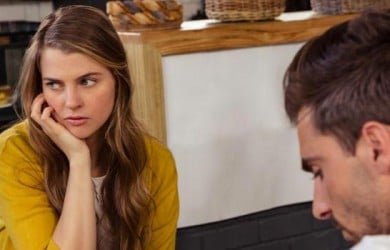 Popular Topics On Married Life