Has Birth Control Ruined My Relationship? 5 Possible Side Effects
Have you been having relationship problems and tried to figure out if 'birth control ruined my relationship'? It is probably something to do with the type of contraceptive that you are using. While there are greater benefits attached to using birth control pills, there are also other indirect side effects that you can experience while using them. Read on and find out more.
A deeper understanding of birth control pills
Birth control pills are just like any other tablet prescribed by a doctor, with a great difference in the component. These pills contain hormones that alter the reproductive system of a woman by inhibiting pregnancy. They are widely used by many people who want an easy plan for family planning. As such, they have a pertinent role to play in a woman's life.
However, their effectiveness can be questionable if they are not handled properly or if they do not align with the hormones of a particular body. Although they have been touted as a good plan, they are unnatural since they hinder the ovaries from releasing an egg that takes part in fertilization together with the sperm from a male.
Birth control pills also promote the uterus wall to thicken and prevent the sperm which might be released from coming into contact with the egg.
While many types of birth control pills can be taken during a woman's menstrual cycle, the most common ones are the daily pills. These pills contain hormones and are usually taken for 28 days, which is equal to a normal menstrual period. There is a set to be taken for 21 days, and the rest contain a different color to be taken on the remaining 7 days, during which menstruation is expected.
Today, there are very many variations in the market, with the inclusion of placebo pills that can be taken for only 4 days. Other types do not have placebo pills because they insinuate that they are unnecessary. After all, a woman will be menstruating during this time.
The best part of birth control pills is that they allow you to engage in sexual activity as often as you want without getting pregnant. However, they also have their other side of disadvantages.
For instance, one person might experience acne, headache, or spotting, while another might feel bloated, fatigued, and dizzy. Other common side effects are high blood pressure, insomnia, increased appetite, weight gain, mood swings, and nausea.
The number of side effects to be witnessed by one person might vary from another depending on how the hormones react with your body. So, if your friend does not experience the same symptoms as you, you should not assume that all is well.
The best way to deal with birth control pills is to engage a doctor for a piece of informed advice and also be keen on the changes your body might be undergoing when taking these pills.
So, how do people come to a conclusion that "birth control ruined my relationship"?
The impact of pills on your relationship
If your partner has been wondering whether "birth control makes my girlfriend crazy," their worry is not in vain. These pills have various psychological effects on the body and affect how well people in a relationship relate. Here are their effects.
1. Causes low sex drive
Like any other unnatural form of controlling pregnancy, birth control pills are also known to lower sex drive by a significant level. These pills contain hormones which regulate the sex desire in a woman. They lower it because of the presence of too much progesterone.
If your sex drive is low, this may affect how your partner perceives you. He might not understand how it works, but it might result in constant fighting because he is angry. In some extreme cases, such partners will accuse you of having another man, which could lead to the mindset of "birth control ruined my relationship."
Watch this video to learn more about how birth control pills lower your sex drive.
2. Increases likelihood of cheating
As mentioned above, spotting is one of the side effects of birth control, which can eventually result in actual periods. The hormone in the pill affects the menstruation cycle, and you might not always predict when your next period will be.
If you have a man with a bigger sexual drive, you might turn out to be a disappointment to him since the two of you can't have sex as you wish.
While your man might understand this problem, there is a high likelihood that he will look for another option. Ultimately, he might end up cheating and probably have a side chick who will affect how the two of you relate.
The fact that your man has an option might make him feel less attracted to you. You might even realize that he doesn't care about your needs and those of your family because his attention is elsewhere.
This is then why a lot of people conclude, "birth control ruined my relationship."
Related Reading: 

15 Reasons Why You Should Not Cheat on Your Partner
3. Lowers self-esteem
One of the symptoms of birth control is the significant amount of weight you'll be putting on, which will be evident within a few months of use. While this might not affect how you conduct your daily activities, your partner might not embrace the change. The issue of birth control and breakups has been documented.
Your partner might always make you feel inadequate by saying how you've lost your shape or your face looks ugly since there are cases where birth control changes attraction. As a result, this might affect your self-esteem and eventually affect how you relate to him. If you are not the strong type, there is a high chance that you will feel unattractive and eventually hate your partner.
4. Affects the mood
Birth pills can affect how well or badly you relate with your partner by influencing your mood. You might find that upon using the pills, you value your space much and do not want to be sociable anymore. Some people can also feel like they want to pick a fight now and then because they feel sad.
Mood swings will make your partner also stay confined in his own space since he does not want to trigger your emotions. In some cases, you will find males spending their free time outdoors because they don't want to come home to a miserable person. With your partner spending less and less time with you, you'll then find yourself wondering whether "birth control ruined my relationship."
Related Reading: 

How to Deal With Mood Swings in a Relationship
5. The long-term influence of birth control pills
It is very critical to look at the other side of the coin. Birth control pills help in planning the number of children, but on the other hand, they provide various challenges. These challenges can easily be managed without major setbacks.
For instance, using birth control pills over a long period is not recommended since their effects escalate after an extended time of use. Experts advise limiting the time used when using these pills to minimize their effects.
The most adverse effect that could destabilize trust in a relationship is the issue of infertility. In such a situation, a couple might resort to regular fights where they end up blaming each other. In the case where the couple has not sought relationship counseling, they might not know where the problem lies.
These fights are not healthy since they might cause separation or divorce. For couples who decide to separate, the issue at hand might not be mended. To avoid this and overthinking whether "birth control ruined my relationship," birth control pills should be limited to short-term use, especially if couples are planning to have a baby in the future.
FAQs
Let's discuss the most asked questions related to how birth control pills affect your relationship.
Are birth control pills the reason why you are less attracted to your partner?
Birth control pills are not the only reason that makes you less attracted to your partner. There are many factors underpinning this problem. However, pills might be one of them, but before making such a conclusion, it is pertinent to visit your doctor and have a deep conversation about your concerns.
Remember, speculations might not be anywhere, never the truth. As such, having a lengthy discussion with your partner is also important because you never know where the problem lies. First, do thorough research and seek appropriate medical assistance to help you understand the problem better.
What effect do birth control pills have on my personality?
Personality mirrors your character, values, and outward appearance. Birth control can have a lot to do with your personality based on factors such as depression, acne, and mood. There is a high chance that if you are experiencing these side effects, your personality has turned negative as perceived by others.
This personality might damage how you relate with other people. Self-esteem is highly influenced by your outward look, especially your face. If you happen to suffer from ace, there are higher chances that you will feel inferior and confined to your own space.
Bottom line
If you are not careful about the level of using birth control pills, there is a high likelihood that you will have problems with your relationship. While these effects can't be realized in a day, they might be experienced gradually, making it challenging to diagnose the problem.
It is critical to understand your body well enough to notice any unusual changes in your body, environment, and partner. It is vital to use birth control pills as a short-term strategy, but again remember not to use them over an extended time. Consult your physician and attend relationship counseling to gain more knowledge about the pills.
Share this article on
Want to have a happier, healthier marriage?
If you feel disconnected or frustrated about the state of your marriage but want to avoid separation and/or divorce, the marriage.com course meant for married couples is an excellent resource to help you overcome the most challenging aspects of being married.
Learn More On This Topic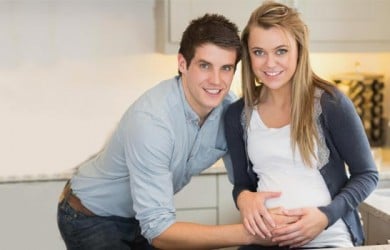 You May Also Like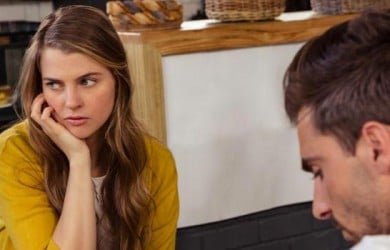 Popular Topics On Married Life