Overcoming the Anxiety of Pre-Marriage Counseling Questions
Admit it, you are nervous.
Your partner said yes, the wedding day is planned, and now you must keep the first of your promises to the future Mr. /Mrs. Smith – premarital counseling.
Pre-marriage counseling questions will help you deep-dive into differing issues on significant aspects of marriage and help you combat pre-wedding anxiety.
Nervous about marriage counseling?
Your mind is deluged with a volley of questions. What will the counselor ask? Will I be embarrassed? Will my beloved be so disgusted by my skeletons that she will run from me? Fear not, friend.
Premarital counseling is a tool and not an examination.
Why should you do pre-marriage counseling?
Your marital satisfaction depends on how well you handle a wide array of relationship issues. Financial decisions, work-life balance, communication, children, values and beliefs, and sex, it's important that you both know what to expect.
Marriage and anxiety are not mutually exclusive and premarital counseling questions will help you deal with anxiety before marriage.
If you are feeling anxious before marriage you are not alone.
Premarital anxiety is legit! Many brides and grooms-to-be have them. Discussing your marriage counseling questions before marriage with a counselor will help you prepare for marriage and increase your chance of building a stable and healthy marriage.
What exactly is pre-marriage counseling?
Pre-marriage counseling is a type of therapy with a set of pre-marriage counseling questions that help the couples, contemplating marriage, to prepare for marriage and all the challenges that marriage entails.
Pre-marriage counseling is designed to help couples move beyond the butterflies and warm fuzzies of romance so that they may engage in robust dialogue about the impending marriage and the stressors that may come into play once the honeymoon is over.
Pre-marriage counseling is usually well-rooted in family systems theory, a therapeutic approach that explores how our family histories may impact our futures.
Through the use of genograms that partners submit before or during counseling, couples understand different factors and roles that have played a significant role (in the life of their partners) and how it can impact the impending marriage.
What counseling questions will I be asked?
Pre-marriage counseling questions run the gamut of topics depending on the couple's background, the counselor's interest, and the potential need to look at a couple of areas in intricate detail.
Examples of pre-marriage counseling questions
What are the

gender expectations

you bring to the marriage?

Do you have

skeletons in the closet

that your partner is unaware of at this time?

What is your

vision for children

? Does this vision mirror your partner's vision?

Have you talked about finances?

Are your finances healthy

?

Will there be an equitable

division of labor

in the home?

Will you share bank accounts

or have your own?

What will happen if you disagree on major issues? Do you have the

emotional tools to work through the impasse

?

Have you been

intimate before the marriage

?

Do you have any

health issues

that your partner is not aware of at this time?
While this list for pre-marriage counseling questions is by no means exhaustive, it provides a good overview of the questions that will be addressed in counseling.
At all times, be honest. Listen to your partner. Be open about deepening your relationship through transparency.
If you are a woman who is going to walk down the aisle soon, here are some pre-marriage tips to help you deepen the bond with your partner.
Recommended – Pre Marriage Course
The best ever pre-marriage advice
It would help lay a strong foundation for your marriage longevity if you could set aside some time from the hustle and bustle of wedding preparations and go through some premarital counseling questions or premarital counseling questionnaire.
Going through these will shed light on the most pertinent questions that will decide the health of your relationship.
Asking pre-marriage counseling questions is also a gateway to identify the deal breakers in the marriage.
Marriage counseling questions can help make your marriage better.
Marriage counseling questions can help you focus on potentially conflicting issues, build and maintain trust, and expectation setting. It can make all the difference in deciding if your relationship is conflicted, salvageable, healthy, and if both of you are headed to mutual happiness.
Significant marriage counseling questions you can ask each other
Do you trust me enough to share everything with me? Can I do something to build trust between us?

Do you feel comfortable/uncomfortable with sharing the passwords to our respective electronic devices?

What can I do to make you happy?

What stresses you and how can I help you deal with it better?

Do I fulfill your physical needs? Are you comfortable sharing with me ways to spice up our sex life?

Are you happy with the frequency of sex in our relationship?

Are there any unresolved conflicts from the past that still bother you?

What relationship goals would you like us to create and achieve?

What is your most fond memory of us?

Should we combine our finances or manage them individually
Communication can easily trump a lack of compatibility
The answers to pre-marriage counseling questions and the guided intervention of a marriage counselor can help prevent the roadblocks to marital bliss.
Use the blueprint in the form of these pre-marriage counseling questions and marriage counseling questions to be on the same page and to learn to agree to disagree, gracefully.
In addition, it would be a good idea to take up a credible online marriage course, from the comfort of your home to help you learn the fundamentals of a healthy marriage, and navigate the married life curveballs.
Marriage can be amazing if you do it right, and with the right mate. Discussing these pre-marriage counseling questions will help you both to understand what you want out of your marriage, as well as individually.
Share this article on
Planning to get married?
Just engaged or contemplating marriage? Discover how to transition smoothly into the next phase of your relationship with Marriage.com's Pre-Marriage Course. Begin your incredible journey with this guide designed by experts and lay a strong foundation for your path of togetherness - forever!
More On This Topic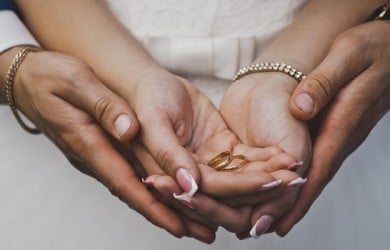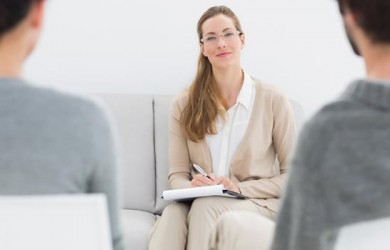 You May Also Like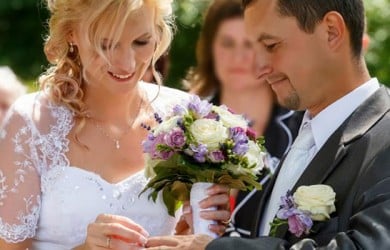 Popular Topics On Getting Married