11 Things That Happen When a Woman Loses Interest in Her Husband
Many times when a woman loses interest in her husband, it can be a sudden switch with there being no indication and confusion as to what is happening for both mates.
For some, it's the result of reality set in after an extended honeymoon phase when there's recognition that perhaps values and goals are off, creating problems with the overall lifestyle.
Needless to say, as a rule, that would be something couples should discuss a bit sooner in the relationship since most individuals would not get as far as marriage with these kinds of differences.
Still, in some cases, the topics either don't come up, or partners believe they can work the challenges out.
Further, when a partner sees the person you're dating as a magnificent mate, one whose flaws and oddities are adorable, but then sees these at a time that comfortability and familiarity begin to set in, the eccentricities might not be so attractive anymore.
The problem with that is it's essential to see someone for who they are from the beginning before making a serious commitment. If there are oddities that stand out, these need to be examined as to why they're noticeable and if these are something that can be lived with regularly.
Regardless of the reason for it, a partner might believe a shift in feelings was unexpected and sudden, but these changes are gradual and happen over the course of time.
Why do women lose interest in their husbands?
When a woman loses interest in her husband, it's genuinely something that occurs over some time. Men might not notice the changes, but the signs will be there if you're paying attention.
While it does take two to make a partnership work, it's vital to look inward to see where the lack of satisfaction is coming from.
Perhaps, when you indicate, "My wife is losing interest in me," you've stopped making an effort to impress your partner as you had when you were dating. There's no longer a pursuit or dedicated energy for making your mate feel special.
While you've developed that sense of calm and comfort in the security of the partnership, your wife still has needs that require fulfillment, as it would seem you would prefer a similar satisfaction.
Security in a relationship doesn't mean either person should stop trying to impress or romance their significant other. Learn ways to keep the romance alive:
Is it normal to lose interest in her husband?
Typically, once the honeymoon phase ends, the reality is almost like a jolt since everyone sort of looks at their partner through rose-colored glasses during that initial period.
There are almost always no honest discussions as there should be on topics that will affect a serious commitment, not because it's unimportant but because each is afraid doing so will chase the other one off.
When the natural person and these crucial details come to the surface, it's a lot for anyone to handle, not only the wife. Also, each genuinely tends to stop putting on airs as they do when they're dating because they grow familiar, especially the man. There's a sense of peace with the person you're with.
Still, often, that's what makes a woman lose interest in a man, and it is normal. The problem is, can they get the original emotions back after the commitment is made? That's where the work comes in or where they take a break.
Related Reading: 

15 Ways to Recapture the Honeymoon Phase in the Relationship
How do you know when a woman loses interest in her husband
When a woman loses interest in a man, there is typically a loss of intimacy, not only with respect to sex, but also having a date night, enjoying a quiet evening on the sofa, having a casual dinner together in the evening after work, or even just eating breakfast as a couple.
Basically, there's very little intermingling. While passion tends to calm down somewhat after the initial stages of dating, it can be a red flag if you find yourself saying, "My wife lost interest in me sexually."
When a wife loses interest in her husband sexually altogether, it's vital to discuss the concerns immediately.
While there can be other reasons for the situation, including work-related stressors or possible health concerns, communication is critical to determine a solution for the circumstances.
A wife's lost interest in sex can prove challenging to discuss, as can the fact that there is a general loss of interest overall. You should reach out to a professional counselor to help initiate the conversation in those situations.
Read this educational literature on why women and men lose interest in sex.
11 things that happen when a woman loses interest in her husband
According to Psychologist, Mert Şeker states that
There can be more than one reason for a woman to lose interest in her partner. Routines that become monotonous over time, lack of communication, emotional or physical dissatisfaction, different life goals or values, stress, workload can affect relationship dynamics. The excitement at the beginning of the relationship. and romance may diminish over time and the bond between spouses may weaken.

Being aware of these reasons and making an effort to keep the relationship alive is important for the sustainability of the relationship.
When a woman loses interest in her husband, there can be numerous reasons, but there are times when it can even confuse the woman.
As a rule, though, the feelings usually have been coming on for a while. They typically stem from disillusionment following the honeymoon stage.
During this phase, there can be substantial build-up, many times leading to marriage. When reality sets in, there can be an unpleasant awakening to the point some couples don't make it long-term. Let's look at what happens when your wife loses interest in you.
1. Sex becomes less of a priority
Sex is an important component of a married partnership. It can sometimes find its way on the back burner due to life circumstances which is normal.
That's especially true of couples that find themselves in hectic careers and with the possibility of issues related to health.
If physical intimacy is avoided altogether for a prolonged period of time, that's a sign of lost interest in a husband. At this stage, communication is essential.
If that's difficult, attempting to get your wife to a couples' therapist to guide you into a healthy conversation is the next best step.
Related Reading: 

Making Sex a Priority in Your Marriage
2. Flaws and quirks
Many people find flaws and quirks attractive during the stages of dating. It's part of the initial attraction. A mate comes to your place, and it's a mess, so they pick it up for you.
But after the commitment, when the partner finds that you are neglectful with household responsibilities or don't handle them at all, you can find yourself wondering why "my wife is no longer interested in me."
In this situation, when a wife loses interest in her husband, the reality of what those flaws mean has struck, and it's an unpleasant realization.
3. Avoidance of conflict
When a wife loses interest in her husband, there is no conflict or desire to communicate what's happening between them. That can be damaging to the partnership, but then you have to wonder if your mate is interested in maintaining the relationship.
When someone discusses or even argues, there is passion and caring, but the other person needs to be concerned when that person goes silent. That's a time to start a conversation to see why the wife is no longer interested in her husband.
Related Reading: 

The Challenge of Conflict Avoidance in Relationships
4. Finances
While you're in the dating phase, often people put on airs with the man tending to act as though there is no problem with affording some of the better things like taking a partner to fancier dinner or entertaining in a higher fashion than maybe expected.
When it comes time to commit, that might slow down. While a mate might not be concerned with money per se, struggling to get by can be frustrating when there is another impression from the start. That can be what causes a woman to lose interest in her husband.
Related Reading: 

15 Tips to Manage Finances in Marriage
5. Sunshine and roses
When a woman loses interest in her husband, there are unrealistic expectations on the wife's part, believing that life is going to be an incredible ball of sunshine after marriage.
That is true in many cases, people believe a relationship will be fantastic once they're married, but they don't realize that marriage can be messy. It takes effort and hard work to make it a healthy, thriving success.
When it just doesn't automatically turn out like that, sometimes a wife loses interest in her husband.
6. Separate beds
When a woman loses interest in her husband, twin beds are often installed in the primary bedroom. There's often an excuse that the husband snores or perhaps tosses and turns too much.
But generally, the fact is that the husband is beginning to notice "my wife shows no interest in me." Sex is often off the table, as is any sort of intimacy.
A book entitled "Understanding Why Your Wife or Husband Lost Interest In Sex: A Book For The Layman" by Pete Eaton, Ph.D., might prove beneficial in these circumstances.
7. Electronics take precedence
When a woman loses interest in her husband, usually her best friend becomes her mobile or other electronic devices – perhaps a laptop or tablet, folks. There's typically not much communication or interaction between the couple, to great confusion with the husband.
Also Try: 

Are Your Devices Hurting Your Relationship Quiz
8. The romance is no longer a priority
When a new husband becomes familiar and comfortable with a wife, romance and dedication tend to fade, leading him to question, "Why wife has lost interest in me."
There are no attempts to "woo" the partner, no wining and dining, no weekly dates, and no gestures to let the mate know they're a priority.
Getting married means these things take precedence because this person is the most essential thing in your life. Unfortunately, many view it as once you find the one, there's no need to put in so much effort. Quite the opposite is trite.
Related Reading: 

The Role of Romance in a Relationship and its Importance
9. There's no desire to change
When a woman loses interest in her husband, there has likely been a few conversations on things the wife is hoping might change or perhaps ideas on how they can grow as a couple, and these efforts have fallen deaf ears.
This can be why she lost interest. When there's a lack of trying on anyone's part, the other person tends to give up. If that doesn't change, it can damage the partnership to the point it often breaks, and the wife will ultimately walk away.
10. Friends are a priority
Instead of divulging how a wife feels to the husband, the woman talks to close friends about what's happening when a woman loses interest in her husband.
According to Psychologist Mert Şeker,
If a woman tells her friend about the problems she has with her husband, it may damage confidentiality, respect and trust in the relationship. Such statements may lead to the sharing of private and sensitive information with others, thus violating the privacy of the spouse.

At the same time, if the friend only listens to one side and does not offer a neutral point of view, it can lead to increased negative emotions or misunderstandings. It is important to handle such things carefully and to seek professional help when necessary.
Typically, a husband finds out from a third party which is frustrating, and often attempts to discuss the situation with the woman. Still, the wife will go silent in many cases, hoping to avoid conflict.
Also Try: 

Is Your Relationship on the Right Path quiz?
11. Time apart is a reprieve
Instead of missing you when you're away for any kind of business trip or perhaps a friend vacation, your wife sees it as a reprieve from the tension that's prevalent in the relationship at this point.
What to do when your wife is no longer interested in you
When a woman loses interest in her husband, the husband must have an open, honest conversation with the woman to find out what's happening and why she feels the way she does.
If she doesn't discuss the issues, it can be damaging to the point of the end of the partnership. That means the two of them need to seek the assistance of a couples' counselor to help them start the conversation if the woman is willing to attend.
If that's not an option, a decision needs to be made regarding whether to continue on the path they're on or end the partnership.
No one can grow or thrive in a situation where a wife is unhappy or disinterested in the other person nor when the husband is dissatisfied and miserable. That means a break is inevitable.
Final thought
Establishing a commitment is serious and should only be taken as such. That means waiting to come to that point when each person thoroughly knows the other's authentic self.
It's also essential to recognize that once that commitment develops, the effort and hard work need to be enhanced to keep the romance alive for the long term. This is the love of your life. You want this person and the partnership to thrive.
Once that's lost, and a wife loses interest, it can be a challenge to rebuild. If a husband can bring the issue to a counselor even without the wife, there might be tools that can be implemented to salvage the relationship. A try is better than a failure. If it still ends, you've made an honest effort.
Share this article on
Want to have a happier, healthier marriage?
If you feel disconnected or frustrated about the state of your marriage but want to avoid separation and/or divorce, the marriage.com course meant for married couples is an excellent resource to help you overcome the most challenging aspects of being married.
Learn More On This Topic
You May Also Like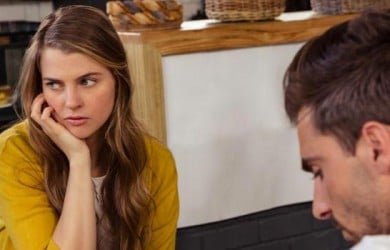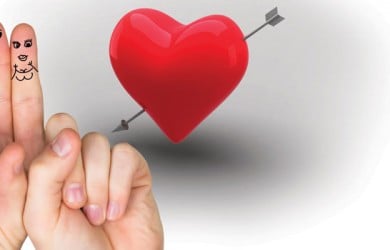 Popular Topics On Married Life