8 Reasons Why You Should Try Co-Parenting Therapy
Co-parenting therapy offers a platform for parents to cooperate and share the responsibility to help raise their children, serving as a foundation for conflict resolution and reconciliation among parents to attain one common goal: Better parenting.
Better parenting strategies have a positive effect on children, reforming their personalities and overcoming their fears, which ultimately helps them to grow into responsible citizens of the society.
It addresses the effect of potential issues in children such as divorce or separation among parents, individual differences, domestic violence, abuse, post-trauma mental state, and behavioral and emotional state accompanied by any major incident.
Co-parenting therapy spotlights child development through mediation, counseling, and agreement of parents on common practices.
The following are 8 reasons you must try co-parenting therapy
1. Redefines parental roles
The prime reason for co-parenting therapy is to restructure the parental role to help parents allocate their rights, recognize their duties and address legal, financial and child support issues.
It is the most powerful tool to effectively parent your children well while understanding the foremost parental responsibilities.
The most important aspect in this regard is to work on the level of conflict in your relationship, let go of your personal vendettas and fulfil the needs of your children
2. Maintains family as an arena of comfort and safety rather than chaos
Although co-parenting therapy may seem to be a struggle for most parents on the verge of separation or divorce, its significance cannot be denied in shaping a child's life.
Children from broken families are often prone to distress, addiction or emotional instability.
Co-parenting therapy sessions help parents identify their obstacles, alleviate tension and maintain a healthy collaborative environment to interact with their children to make them feel worthy of attention so that they do not suffer isolation.
Involvement of both the parents in a child's life provides them with valuable resources such as love, time, money, attention and mentorship and maintains a sense of belongingness.
3. Communication platform
Co-parenting therapy offers insight on voicing feelings, concerns, and problems to both parents and the children. It helps parents to work together to ensure love and support for their children.
Effective communication skills ensure that both parties positively communicate, negotiate, resolve conflicts, compromise and do teamwork required to keep the family together.
Communication is the key to stay connected and share experiences together.
4. Healthy boundaries among individuals
Children require rules, boundaries, and consistency to be responsible and healthy adults. Therefore co-parenting is beneficial to reorganize your life in order to set healthy boundaries among individuals.
It helps parents to get on the same page, follow some common grounds, come to terms with the present conditions and work on the dos and don'ts for the sake of their children.
It also ensures to fix emotional dents and be respectful of the boundaries.
5. Effective learning, healing, and growth
Co-parenting therapy has a great influence on an individual's life.
It works both ways for the parents and the children in terms of growing, healing and moving on with the present relationships and exploring new dimensions of life.
Parents learn to share duties to get along with each other and move on in the society. It results in having emotionally resilient children who are sensible when it comes to their own relationships and willing to take appropriate risks in the future.
They also learn to possess good manners and ethical values and often are sensitive in nature.
Co-parenting therapy provides a learning environment to parents to nurture their children well and to positively interact and contribute toward the society, hence overcoming social stigmas.
As a result of it, the children learn to diminish their emotional strain attached to the separation of parents.
They develop secure attachment styles as well as gain confidence and social maturity as they feel loved and safe.
7. Building organizational skills
As children engage with both parents, they need to be provided with support and appreciation.
In this way they learn to safely transit between two different households along with respecting the boundaries, following the rules, adapting the restructured environment and gaining consistency in both the households.
This ultimately leads them to build strong organizational skills and a sense of leadership in the future.
8. Impact on child's physical, mental, emotional and psychological health
One of the most important elements in co-parenting therapy is to assist parents to respect the rights of their children.
They have a right to have a better relationship with both of their parents in order to grow into responsible and successful adults. They should be treated with love and their needs, feelings and ideas should be fulfiled, expressed, communicated and addressed.
They need to be taken care of. Giving children their due rights is necessary for them in order to be physically fit, mentally stable and emotionally strong.
Share this article on
Want to have a happier, healthier marriage?
If you feel disconnected or frustrated about the state of your marriage but want to avoid separation and/or divorce, the marriage.com course meant for married couples is an excellent resource to help you overcome the most challenging aspects of being married.
More On This Topic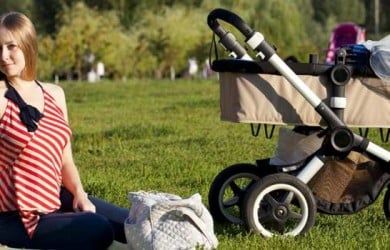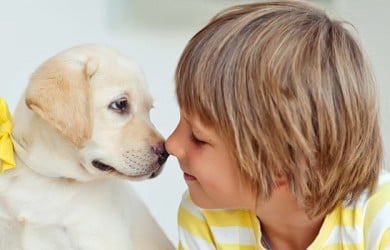 You May Also Like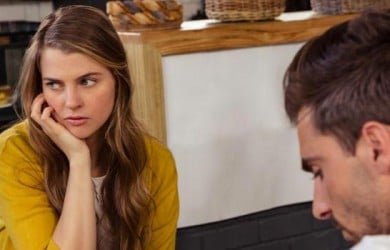 Popular Topics On Married Life