The Difference Between Co-Parenting and Parallel Parenting
It is always in the best interest of your children for both of their parents to put their needs first. This isn't always easy to do when you are divorced or separated from your spouse.
For many, the idea of raising children together as friend's post-divorce seems too good to be true. For other ex-couples, not being able to be in the same room together doesn't seem healthy either. So, how is a couple supposed to co-parent after a separation?
Finding a way to put your differences aside and focus on your children can be a challenge, even if your intentions are pure. Past marital problems and other tensions may get in the way of your ability to parent together.
There are benefits to both co-parenting and parallel parenting. We're looking at the pros and cons of both so that you can decide which method is best for you and your family.
What it means to co-parent with your ex
One of the biggest differences between co-parenting and parallel parenting is that when co-parenting, you maintain a relationship with your ex. Some strive to have a real friendship, while others simply stay civil with one another and communicate regularly about their children.
Co-parents do not focus on arguing or airing your past relationship woes. They focus on being present and attentive to their children. They rise above the animosity they feel toward one another in order to remain partners in parenting.
There are many benefits of co-parenting for both your children and you and your ex.
1. Creates a sense of stability
Watching a marriage end is difficult for children. It encourages stress and creates a sense of unease. The best thing parents can do for their little ones during a separation is to create a strong sense of routine and stability.
Co-parenting after the dissolution of a relationship is the most beneficial option for the child. But when a child knows that both of their parents are putting their interests first, it creates a sense of security.
Instead of being torn between two parents or feeling the need to "pick a side" a child will be able to maintain a close and healthy relationship with both parents.
2. Limited or no parentification
Parentification is a role reversal between child and parent. Instead of parents caring for their children's feelings and wellbeing, a child of divorce will develop inappropriate levels of responsibility in the family, often trying to act as a "peacemaker" between the parents.
Studies show that children who engage in parentification often grow up to become reluctant parents themselves.
When exes co-parent, the risk of parentification is significantly lowered, since the child is able to see that the family unit is still functioning at a healthy level.
3. Consistency
Good parents are consistent with their children. They pride themselves on fostering similar house rules, discipline, and rewards in each household. This creates a routine and sense of consistency no matter where the child is living that week.
Parenting educator Michael Grose says that children benefit from consistency in their household. Consistent parenting sets boundaries and limits, teach good behavior and provide structure. When parents work together as a team they teach the child that they cannot expect to ask for something and get a different answer from each parent.
4. Remain a family
Not only does co-parenting take the pressure off your children, it also reassures them that, while you are separated now, you are all still a family.
This assures children that they will not have to pick and choose where they end up for holidays or special occasions or how to arrange their own wedding one day since (if needed) you and your ex and still interact as a family, perhaps even going on outings or celebrating together.
What it means to do parallel parenting with your ex
Co-parenting is not always easy for couples. Differences in opinion on lifestyle issues, child-rearing, education, morals, as well as past resentments toward an ex can all get in the way of the cooperation effort.
One of the differences between co-parenting and parallel parenting is that during parallel parenting, exes will have limited contact with one another. They consult one another on the most basic level regarding child information and decision-making, both will have separate contact with their child's school and friends and will create their own house rules.
1. Reduces conflict with your ex
If a couple has gone through a high conflict divorce, it may be harmful at this point for the child to be present during parent interactions. When parallel parenting, couples will have limited interactions, which can lead to fewer conflicts.
2. Individual parenting styles
When you parallel parent, you do not have to adhere to your exes' rules or parenting styles. For example, perhaps your ex is religious but you are not. By having your own parenting style and house rules, you will not have to maintain the routine of taking your child to church or mapping out study times.
While such a difference in parenting styles can be confusing for your child, they will quickly learn the differences between both households.
3. Creates a peaceful environment
If the child is coming from a high-conflict household, limiting their face-to-face interactions with an ex may actually be giving their child a more peaceful environment to live in.
Stress is harmful to a child's happiness, and the less anxiety you throw into their lives the better.
While parallel parenting does not always create the most stable environment for a child at first, in cases where exes cannot put their differences aside or have maintained a hostile relationship, parallel parenting may be the best option for reducing stress in children.
Parenting with an ex isn't easy. Thankfully, there is more than one option available for separated partners looking to raise their children in the best way possible. For parents who get along and for those who can't stand to be in the same room together, co-parenting and parallel parenting are both excellent options for raising children while divorced.
Share this article on
Want to have a happier, healthier marriage?
If you feel disconnected or frustrated about the state of your marriage but want to avoid separation and/or divorce, the marriage.com course meant for married couples is an excellent resource to help you overcome the most challenging aspects of being married.
Learn More On This Topic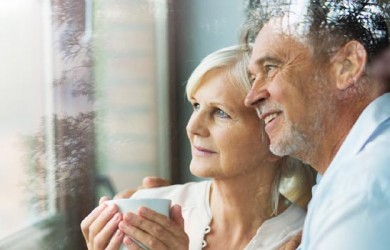 You May Also Like