What Is Co-Parenting and How to Be Good at It
When you find yourself about to become separated or divorced, you might have a rough idea of what is co-parenting.
But, it is only when you have to actually co-parent your child that you realize how difficult it is.
For effective co-parenting, you need to come in peace with what has happened to your marriage, to find new ways to interact with your ex, design an entirely new life for yourself, and you also have to balance all that with your children's wellbeing.
How successfully you'll co-parent will be a major factor in how well you and your family adapt to the change.
Also watch:
So, how to co-parent and how to make co-parenting work? Here are some basic co-parenting advice and tips on co-parenting to help you enhance your co-parenting skills.
Basics of co-parenting
Co-parenting is when both (divorced or separated) parents are involved in the child's upbringing, although it is mostly one parent that has greater responsibilities and spends more time with the child.
Except for when there's abuse in the family or some other serious reasons against it, it is usually recommended that both parents remain active participants in the child's life.
Research shows, it is better for the child to have a cohesive relationship with both parents. Co-parenting is built around the idea of providing the child with a safe and stable environment, without conflicts and stressors.
The most desirable form of co-parenting agreement is the one in which parents agree on the goals of the upbringing of their child, as well as methods on how to achieve these goals.
Moreover, the mutual relationship between the parents is an amicable and respectful one.
Thus one way to define co-parenting is to know that it is more than just sharing custody. It is a form of partnership.
After a marriage breakdown, it is common for the ex-spouses to be resentful of each other and often unable to find common ground.
Yet, as parents, we should lay down some co-parenting ground rules that aim to achieve a new form of relationship in which the children are put first.
The purpose of co-parenting is for the child to have a secure home and family, even when they aren't all living together.
The do's of co-parenting
There are right and wrong ways to co-parent your child.
Unfortunately, having just gone through a separation of your relationship doesn't make it easy to be a good partner to your ex.
Many marriages get destroyed by fights, infidelities, breaches of trust. You probably have a lot to cope with. But, what must always come first is how to be a good co-parent to your child.
Here are 4 co-parenting essentials on how to be a better co-parent:
1. The most important principle that should guide your every move when you create a parenting plan is to make sure you and your ex are on the same page when it comes to all the major issues.
That means that the two of you should dedicate effort to achieving clear and respectful communication. Co-parenting with no communication will only lead to more bitterness between you and your ex.
In effect, for example, rules in your households should be consistent, and the child will have a stable routine regardless of where he or she spends time.
2. The next important do in co-parenting is to commit to talking about your ex in a positive light and require the same from your children. Allowing for negativity to creep in will only backfire.
Similarly, be on the watch for your child's tendency to test boundaries, which they will do.
They will probably be tempted to use the situation to their advantage and try and get something they would otherwise never get. Don't ever allow that.
Also, make sure that you find ways to communicate with your ex, even If you don't feel like it.
It is important that you don't let your children be the only source of information regarding what's happening while they're with their other parent. Update each other frequently and be sure to discuss all new issues as they arise.
3. Children thrive on consistency, so create a plan or even a co-parenting agreement to ensure that you and your ex follow the same routines and rules.
Thinking of your child's needs and not letting the struggles or conflicts with your ex affect your child's wellbeing is what would help you in creating a healthy co-parenting environment.
Strive for more supportive parenting to ensure that both of you are equally capable and responsible for your child's upbringing.
4. Finally, ensure that you maintain a humble, courteous, and respectful relationship with your ex. To do so, set boundaries between you and your ex-partner.
Not only would this help you move on in your life but also create a healthy environment for your kids.
The don'ts of co-parenting
Even for the most cordial ex-spouses, there's a lot of challenges in co-parenting.
1. You may be tempted to be the most fun and indulgent parent out there. Either to make your children like you more than your ex or simply to make their lives as easy and joyful as they can be, given that their parents just split.
However, don't make this mistake and indulge in competitive co-parenting. Children thrive when there's a healthy balance of routine, discipline, fun, and learning.
The result of a study suggested that competitive co-parenting causes children to exhibit externalizing behavior.
2. Another big no-no when it comes to co-parenting is letting your frustration and hurt guide your talks about your ex. Your children should always be protected from your marital conflicts.
They should get a chance to develop their own relationship with their parents, and your "adult" disagreements shouldn't be a part of their perception of their mother or father.
Co-parenting is about creating an atmosphere of respect and trust.
3. Don't put your kids in the crossfires of your conflicts with your ex. Don't make them pick sides, and most importantly, do not use them as a way to manipulate your ex.
Your conflicts, differences, or arguments should either be dealt with in a constructive way or kept far away from your kids entirely.
Your pettiness hurt, and anger should not dictate what your child perceives as a norm for intimate relationships.
Share this article on
Want to have a happier, healthier marriage?
If you feel disconnected or frustrated about the state of your marriage but want to avoid separation and/or divorce, the marriage.com course meant for married couples is an excellent resource to help you overcome the most challenging aspects of being married.
More On This Topic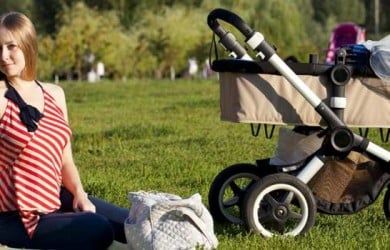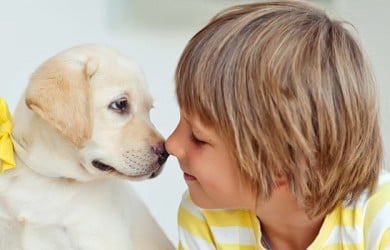 You May Also Like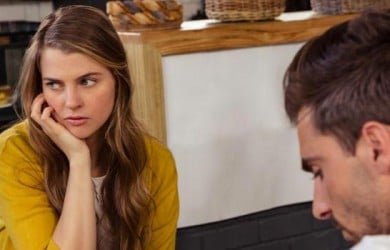 Popular Topics On Married Life