5 Secrets to Raise for Raising an Emotionally Intelligent Child
Parenting is a rough roller coaster. Once you buckle the seat belts, you have to get ready for the many twists and turns your journey unfolds.
Every child is different and needs a different approach to be dealt with.
Most parents focus on saving huge bucks to build a successful future for their kids. They bleed on the street just to make sure that their kid has a happy future.
However, educational performances are not the only thing that matters to ensure success and prosperity. You need to work on their emotional strength as well.
You must teach children how to control their emotions and how to understand their feelings.
The key to staying happy is not only money or gathering loads of certificates; it's the peace of satisfaction and happiness that resides within you.
You need to learn the many benefits of emotional intelligence and look for ways to strengthen your child's emotional intelligence.
Traits of emotionally intelligent children
High EQ and IQ

Better at making relationships

Successful adulthood

Improved physical and mental health
"Researchers have found that even more than IQ, your emotional awareness and abilities to handle feelings will determine your success and happiness in all walks of life, including family relationships."
Once a kid becomes able to express their emotions, they can express freely and independently what they truly need and that builds up their confidence.
For raising an emotionally intelligent child, here are the five secrets of parenting. Read on!
Also watch:
Emotional awareness
Parenting is stressful. It's an unending marathon, but you need to take things in control since the beginning. Before you get on to understand your kid's emotional state, you need to understand those of your own, first.
You are living in an age where you are burdened with lots of responsibilities; it's like running errands throughout the day.
So in such a chaotic life, you tend you suppress your emotions that make you unable to notice your kid's emotional state.
Therefore for raising a highly emotional child, first, break your walls and let your emotions flow freely.
Once you accomplish your emotional hurdles, you have to learn that if your kid is not misbehaving, that doesn't mean that he is not upset.
As a child steps ahead from the toddler phase, he begins to experience rapid mood changes. During this time, you need to observe them closely and deal with them politely.
Be an emotional mentor
Parents are the foremost relations a child makes, from the moment he opens his eyes, so you enjoy a different and most supreme position in his life.
No other person can take up your place or understand your kid better than you can.
Therefore, when it's about teaching or counseling an emotionally sensitive child, you must not leave them in others' hands. You have to act as their emotional mentor.
You have to guide them on how to respect their emotions and how to keep them in control. You need to give them words to define their emotional state.
The moment your child is exploring their emotions, that's the perfect time to teach them the big lessons.
On the other hand, overparenting, over concern, and accepting their tantrums are the three most dangerous things you can do to ruin the personality of your child.
A little bit of strictness blended with tons of love is what required for a happy and intelligent kid.
Remember, when raising a sensitive child, you need to gradually help them to learn how to understand and process their emotions and not just be a shoulder to cry on.
Listen empathetically
Empathetic listening is the most important thing you can do to make your kid feel better, especially when parenting emotional children.
Once you become successful in soothing him or her down, you will be able to teach them how to channel their feelings.
You need to truly listen to their each and every word and observe their body movement and expressions.
Do not merely pay attention to their stories; instead, imagine every word and try to put yourself in their situation before you come up with any advice. Once they know that you understand them, they will trust your words too.
You cannot argue with them over facts, and feelings are not logical. Do not jump on problem-solving, first build a proper ground.
It might not make sense to you, but that problem could be huge for them. So do not show that it's of no worth or that it's just a petty issue as it might hurt their feelings.
Help them explain their emotions
Learning to be under stress without taking it out on your nearest and dearest is a valuable relationship skill – Leigh
How to raise an emotionally intelligent child? Start by helping them learn to explain their emotions.
Anger, sadness, fear, gloominess, upsetness, and frustration, ever wonder why there is such a huge list of words to express emotions.
Because there is a need to label them, you need to teach your kids how to exactly tell what they feel so that you can teach them about how to problem-solve the situation.
Every emotion you experience has a distinct set of techniques to overcome.
You cannot overcome depression by watching a humorous video or by hugging your teddy bear. Similarly, once your kid becomes aware as to what he or she is feeling, then only he can come up with a better approach to deal with it.
By providing words to your kids, you can transform their scary, uncomfortable, and amorphous feelings into something controllable and definable.
When you see your baby in tears, you can ask him, "Why are you feeling sad?" by doing so, you give him the words that define his emotional state.
Help them problem-solve
Once you teach your kids the ability to understand their emotions and label them, you have to take a step ahead. You have to teach them that certain emotions are not acceptable and cannot be tolerated.
Once they accept this fact, you have to teach them better ways to handle their emotions and situations.
You cannot be there to put words in their mouths or idea in their head; therefore, you have to encourage them to come up with problem-solving.
Motivate them and ask them about how they should act in a particular situation instead of spoon-feeding them.
Share this article on
Want to have a happier, healthier marriage?
If you feel disconnected or frustrated about the state of your marriage but want to avoid separation and/or divorce, the marriage.com course meant for married couples is an excellent resource to help you overcome the most challenging aspects of being married.
More On This Topic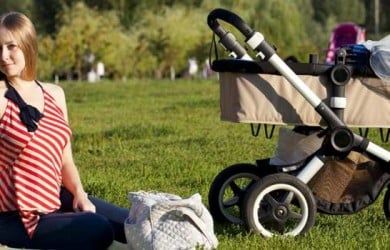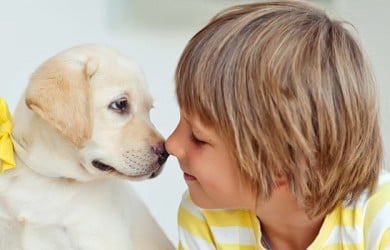 You May Also Like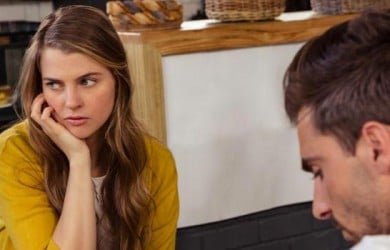 Popular Topics On Married Life