How Much Time Do Parents Spend With Their Child
Parenting has always been the toughest job out there. You are basically responsible for shaping the life and future of another human being.
You are supposed to raise them and teach them manners, responsibilities, empathy, sympathy, and a lot more. You are not raising one child, but your family's future and the upcoming generation.
Think a million times before starting your family as raising a child is both an honor and a responsibility. But when you do take a plunge into that realm, you must be prepared to give your best efforts and time.
Here, we're trying to answer the question ''How much time do parents spend with their children?''
The 21st century and parenting dynamic
How much time do parents spend with their children?
In the modern world where generally children have single working parents, quality time with the parents seems like a difficult feat.
Even those who are lucky to have both sets of parents, see them seldom because either both are working or because of the big responsibility.
Even if a parent is a stay-at-home mom or dad, they are responsible for a lot of things around the house which keep them busy and away from children – grocery shopping, paying bills, shopping for children's needs, keeping the house in order, dropping off kids to extracurricular activities and so on.
In such a hectic life, you will be surprised to find out that parents are spending a significantly better amount of time with their offspring when compared to the parents of, let's say, four or five decades ago.
That time period is worth mentioning because, during that era, one parent would always stay at home, generally, the mothers, yet the children were somehow neglected when it came to personal nurturing.
Today, even with the busy schedule and extreme competition, parents find time to love, respect, nurture, and spend quality time with their offspring – generally speaking.
This, obviously, differs from culture to culture.
Who spends more time with their offspring: Mothers or fathers?
Many people would argue that the better question than asking how much time do parents spend with their children, would be who spends more time: the stay-at-home parent or a working parent?
We can also put it as ''Who is more capable to take out time for children – mothers or fathers?'' Contrary to popular belief, it's not always impossible for the working parent, either mother or father, to spend some quality time with kids.
Five decades ago, stay-at-home parents were known to leave their children with the house help and spend their days in leisure whereas, the modern working mom, though takes the help of daycares or babysitters a bit more often, finds enough time to spend with her children.
Research findings on parental time with children
How much time does the average parent spend with their child a day?
Research shows that parental time spent with children has a significant impact on their development and well-being. Studies suggest that children who receive more quality time with their parents have higher academic achievement, better social skills, and fewer behavioral problems.
Additionally, parental involvement has been linked to increased self-esteem and reduced risk of depression in children.
Let's look into the average time fathers spend with children. As per studies, fathers who are married spent an average of 6.5 hours per week taking care of their kids in 2000, which is 153% more than in 1965.
Married mothers spent 12.9 hours, which is a 21% increase. For single mothers, the average time spent caring for children was 11.8 hours, which is a 57% increase since 1965.
Related Reading: 

5 Good Parenting Skills You Should Have
5 major factors which influence parental time with children
There are several factors that influence parental time spent with children, including work schedules, family structure, household income, parental education, and cultural norms.
Work schedules
This can greatly impact the amount of time parents are able to spend with their children. Parents with full-time jobs or shift work may have less time to spend with their children compared to those with more flexible work schedules.
Family structure
It is also a factor, as single parents may have to juggle more responsibilities and may have less time to dedicate to their children.
Household income
It can also impact parental time with children, as families with lower incomes may have to work longer hours or multiple jobs to make ends meet, leaving less time for family activities.
Parental education
It can also be a factor, as parents with higher levels of education may have more flexible work schedules and be able to afford childcare services.
Cultural norms
They play a role in parental time spent with children, as some cultures place a greater emphasis on family time and may have different expectations around parental involvement in child-rearing.
5 challenges faced by parents in spending time with children
Spending quality time with children can be a challenge for parents, especially in today's fast-paced and demanding world. Here are some of the major challenges parents face in spending time with their children:
Work demands

: With long working hours and increasing job demands, many parents struggle to find enough time to spend with their children.

Technology distractions

: The ever-present use of technology can be a significant distraction, making it difficult for parents to disconnect and focus on their children.

Busy schedules

: Children's schedules are often filled with activities and events, leaving little time for family bonding.

Financial constraints

: Limited financial resources can make it challenging to afford quality time with children, such as vacations or extracurricular activities.

Personal obligations

: Parents may have other personal obligations, such as caring for elderly relatives or managing health issues, that make it difficult to prioritize time with their children.
5 strategies for maximizing the time parents spend with children
Maximizing the time parents spend with their children is crucial for fostering healthy relationships and promoting positive child development. Here are five practical strategies for parents to maximize their time with their children
Prioritize family time

: How to spend time with kids? Set aside specific times for family activities, such as family dinners or weekend outings, and make them a priority.

Multitask effectively

: Look for opportunities to combine parenting tasks with other activities, such as exercising or running errands, to maximize the time spent with children.

Establish clear boundaries

: Set boundaries around technology and work to minimize distractions and allow for focused quality time with children.

Involve children in daily activities

: Include children in daily activities such as meal preparation, cleaning, and grocery shopping to spend time together and teach important life skills.

Be present and engaged

: Focus on being present and engaged with children during the time spent together, such as listening actively, playing together, and showing interest in their lives.
For parents who are mostly busy over the week, here are some tips to spend quality time with your children over the weekend:

Additional questions
Let us take on some commonly asked questions about parenting and its challenges and try to answer them in the most appropriate and logical way,
How long do parents take care of their children?
Parents take care of their children for at least 18 years until they reach adulthood, but their role as caregivers may continue beyond that depending on the needs of the child.
How much do parents spend on a child's life?
According to a USDA report, middle-income parents in the US spend an average of $233,610 on a child's life from birth to age 18, which excludes the cost of college education.
Life's too short to not spend it with your children
In today's fast-paced world, it can be easy for parents to prioritize work and other obligations over spending quality time with their children. However, with the knowledge that time is limited and precious, it's important to find ways to maximize the time spent with children.
By doing so, parents can create lasting memories, strengthen family bonds, and provide their children with the support and guidance they need to thrive. Life is too short to miss out on these precious moments, so keep finding ways to spend more time with your children.
If you feel that it's getting difficult for you to come up with a plan along with your partner that works out for everyone in the family, consider couples counseling for the right parenting support.
Share this article on
Want to have a happier, healthier marriage?
If you feel disconnected or frustrated about the state of your marriage but want to avoid separation and/or divorce, the marriage.com course meant for married couples is an excellent resource to help you overcome the most challenging aspects of being married.
Learn More On This Topic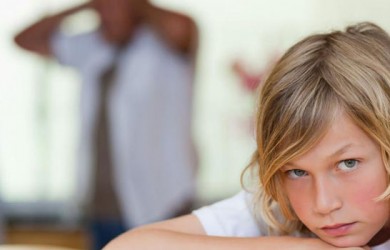 You May Also Like