The Paradox of Co-Parenting with a Narcissist
Last year, I was attending a party. I never miss it because they have amazing cakes! I was not dressed up, particularly for the event, unlike the rest of the people. I don't really mind that either since everybody has the right to be who they are.
I was enjoying the beautiful winter afternoon and great music with my husband and daughters when I noticed a very young and glamorous couple entering the party.
They looked so good together, and to be honest, it was a lovely sight. They started meeting and greeting others at the party, and of course, it was the perfect time to take selfies.
As I was secretly admiring them for their youth and energy, all of a sudden, I noticed a child, around the age of my younger daughter, very shabbily dressed walking under the couple's shadow.
The child seemed almost invisible to everyone in the party, even to her parents.
They were swiftly moving from one place to another, making sure to mingle with the crowd, and it was difficult for the child to keep up with their pace, and she kept on drifting away from them.
I was suddenly flabbergasted by the sight.
Perhaps it had something to do with me being a parent and educator for a significant period of time.
The sight of the unattended little girl got stuck in my head. I began to wonder about the outrageous contrast between her state and that of her parents. Well, at least they were both enjoying it and were together in it.
So, is that what happens when a narcissist becomes a parent.
Raising a child with a narcissist partner or sharing custody with a narcissist can be very challenging, given that you might always find yourself struggling to get your narcissistic partner involved in your kid's life.
Also watch:
What does co-parenting with a narcissist partner involve?
I wonder, what about a situation where one parent turns out to be in love with themselves, and the other has to make up for it.
After all, parenting is all about selflessness, commitment, and learning to love someone more than oneself.
Parenting involves a lot of hard work and fatigue. It tears you down, breaks you down and consumes you, but at the end of the day, it is all worth it.
To me, becoming a parent involves the willingness of two people to stay committed and team up to share the love.
Yes! It is teamwork, from the time of conception up till your last breath. There is no going back, no vouching out, no expectations, and no boundaries, just unconditional love.
However, the biggest challenge of co-parenting with a narcissistic ex-wife or husband is to constantly look out for your child's mental and physical safety.
Narcissistic people demand compliance and would go to any lengths to manipulate others, and if you do stand up to them or try to regain power, all hell might break loose.
Hence a direct approach might not be the best solution for 'how to cope with a narcissistic ex-husband or wife.'
Having a narcissist as a partner
Becoming a mother is definitely an overwhelming experience.
You are in pain; you are out of shape and wits. The last thing you need in such a time is the feeling of been unloved.
Even for the father, it is definitely not easy. You lose all the undivided attention and affection that you enjoyed before you became a father.
You have to be more responsible and stay strong.
But perhaps, I am too idealistic in saying so. In reality, this is not the case.
Especially in the era of social media where we could die for likes and "awwwsss!" and "aahhhhs!" and" you look gorgeous!"
What if someone is stuck in a situation where they have to put up with the daunting experience of co-parenting with a narcissist? I cannot even begin to imagine the horror of dealing with a narcissist co-parent.
No narcissism, no difficulties
I remember when I was a new parent, my husband was my strength.
His love and affection kept me going. Having him around made things easier and becoming a parent, such a joyride. This was not the same for a lot of other couples around me.
In some cases, the mothers were too high maintenance and were not ready to give up on their luxurious lifestyles. In other cases, the fathers were too full of themselves to support their spouse. The result?
Marriages on the rocks and neglected children are a byproduct of co-parenting with a narcissist parent.
How a narcissist as a parent affects kids
I got to see the even scarier side of the picture when I became a teacher. Before becoming a teacher, I could not even begin to imagine what such a situation would mean for a child.
Every day I listen to my students talk about their feelings and their experiences. The scariest part is that the apple doesn't fall far from the tree.
To a narcissist, they are the center of the universe, and they are doing the world a huge favor by loving themselves. They definitely do make an impact, but it is hardly a positive one.
It is more like a ripple effect
It takes one self-centered person, just one, to make the lives of so many people miserable.
One self-centered person leads to an unhappy family; one unhappy family leads to an unhappy community, and so it goes on. The result? A lot of unhappy, insecure people in society.
If you want to be loved, you will have to share it rather than hoarding and hogging it all to yourself. Trust me; it will definitely come back to you.
Share this article on
Want to have a happier, healthier marriage?
If you feel disconnected or frustrated about the state of your marriage but want to avoid separation and/or divorce, the marriage.com course meant for married couples is an excellent resource to help you overcome the most challenging aspects of being married.
More On This Topic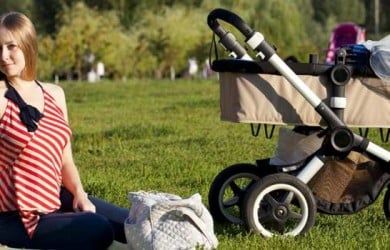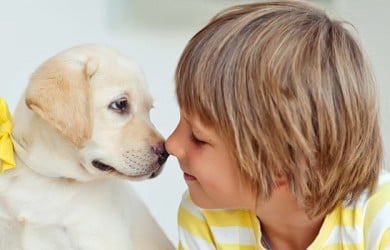 You May Also Like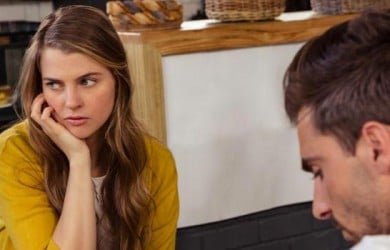 Popular Topics On Married Life